This week's list of recommended shows includes a country legend, a holiday classic, an eclectic Western swing band, and a duo of two supreme guitarists.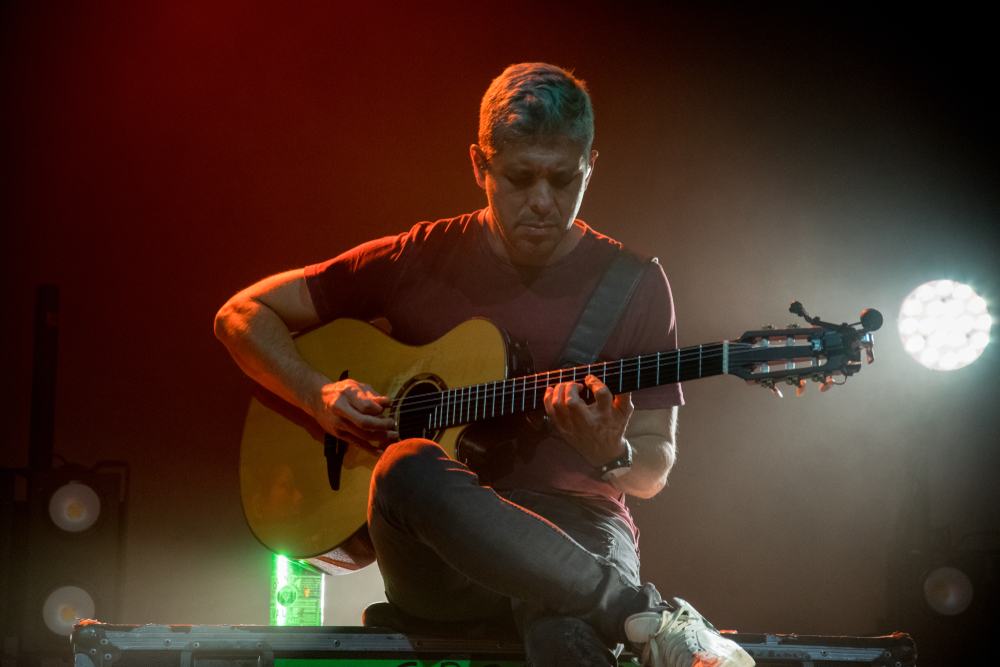 Nov. 20 at the Uptown Theater: Rodrigo y Gabriela

Their alchemy is unique. It starts with heavy metal, the music that drew them together as teens in Mexico City, in a band called Tierra Acida.
By the latter 1990s, Rodrigo Sánchez and Gabriela Quintero had outgrown the noise and moved to Dublin, Ireland, where they busked as a rhythmic acoustic-guitar duo and got the chance to open for Damien Rice.
They would establish themselves as an outlier in the world of acoustic world music: a duo steeped in both flamenco and hard rock/heavy metal.
This year, they released Mettavolution, their fifth full-length, which AllMusic Guide said "acknowledged the duo's thrash-metal roots plus a 21-minute cover version of Pink Floyd's sprawling Echoes, from 1971's Meddle, audaciously re-imagined for two acoustic guitars."
You'll no doubt hear some of that at the Uptown. Ida Mae, an American-roots duo from the United Kingdom, opens at 8 p.m. Tickets start at $25.

Nov. 20 at Knuckleheads Saloon: Big Sandy & His Flyrite Boys
Big Sandy is Robert Williams, a California native who, in his youth, developed a love for rockabilly and jump blues. He initially formed his band as a rockabilly trio, but they would eventually expand their roster, to a six piece, and their sound, to include elements of Western swing, mariachi, bluegrass, and Cajun—a sound so appealing it prompted Dave Alvin (The Blasters) to produce their Jumpin from 6 to 6 album.
It's all groovy, high-energy, riff-happy stuff you can't not dance to. Earl and Them, a roots/rock/blues band from Fayetteville, Ark., open at 7 p.m. Tickets are $10.

Nov. 23 at Knuckleheads Saloon: Ronnie Milsap

 Since 1974, Milsap has dropped 40 No. 1 songs onto the country charts. That's right, 40. You know many of them: Stranger In My House; Smoky Mountain Rain; What A Difference You've Made In My Life; She Keeps the Home Fires Burning; Make No Mistake, She's Mine, a duet with Kenny Rogers.
This year, the six-time Grammy winner released The Duets, an album featuring an impressive list of guests, including Dolly Parton, Kacey Musgraves, George Strait, Leon Russell, Billy Gibbons, and Willie Nelson.
Don't expect any of them to show up at Knuckleheads this week. But do expect to hear one of country music's most-decorated artists showcase that Hall of Fame catalog with all the heart and soul for which he his famous.
Show time is 8:30 p.m. Tickets are $47.50.
Nov. 23 at the Riot Room: Helmet
 Helmet started 30 years ago in New York City, led by founding member Page Hamilton. Three decades later, he is the only original member, but what he started was seminal:  a hardcore, noise-rock band from which many dozens of bands drew deep inspiration.
AllMusic Guide called Helmet's Meantime album "one of the "most influential and overlooked albums of the 1990s" because its "bludgeoning riffs combined with their stop-go-stop-go minimalist attack changed the face of aggro-rock."
None of the current members joined before 2006, but Hamilton and his crew still raise the kind of progressive, hardcore onslaught for which they became famous. Word of advice: The Riot Room is not a large venue. Prepare and protect yourself from the bludgeoning accordingly.
Show time is 8 p.m. Tickets are $25 and $30.

Nov. 24 at the Kauffman Center for the Performing Arts: Mannheim Steamroller Christmas
Thirty-five years ago, Chris Davis, founder of Mannheim Steamroller, launched his Christmas extravaganza. It has since become the longest-running tour ever in the music industry.  Four days before Thanksgiving, the tour will soar and rumble into our city's most esteemed live music venue for two shows. Here's your chance to nose-dive into the holiday spirit.
Show times are 3:30 and 7:30 p.m. in the Muriel Kauffman Theater. Tickets start at $78.
OTHER SHOWS TO KNOW ABOUT
Songwriters Round, Nov. 21 at The Rino: Three elite songwriters from Kansas City will showcase their best work in a songwriters circle: Erin Edes, Megan Lutrell, and Nicole Springer.
American Idiots and Rockaway Rejects, Nov. 22 at RecordBar: A tribute to two great bands: Green Day and the Ramones.
E-40, Dec. 15 at the VooDoo Lounge at Harrah's Casino North: The legendry rapper will perform at the Hot 103 Jamz Practice Makes Paper Party.
Samantha Fish, Dec. 28 at Knuckleheads Saloon: This has been yet another banner year for Fish. She'll come home one more time in 2019 for another stellar show. Go say hello.
Sturgill Simpson, April 1 at Silverstein Eye Centers Arena: Because it will be fascinating to see how he delivers a live version of his eclectic new album, Sound & Fury.