This week's list of recommended shows includes an Argentine songbird, a Tony Award-winning actor, and a hometown heroine.

Oct. 9 at the Kauffman Center for the Performing Arts: Bela Fleck, Edgar Meyer and Zakir Hussain
This ensemble comprises three instrumental masters: Fleck on banjo; Meyer on bass; and Hussain on tabla. Each brings a different area of refined expertise.
Fleck and Meyer are steeped in bluegrass, which heavily colors many of their forays into other genres. For Fleck, those include jazz, world music, and folk. Meyer is fluent in jazz, classical and orchestral music. Hussain, the son of a tabla master, dabbles in an array of genres, from his native Hindustani/raga to fusion jazz and classical music.
Together, they concoct a transcendent sound and vibe, one that filled their 2009 project The Melody of Rhythm. In 2010, they performed a Tiny Desk Concert for NPR, which said of the project:
"(Duke) Ellington had no idea that his words would eventually be applied to a banjo player, a (bassist) and an South Asian percussionist. But sit back and enjoy these two pieces from The Melody of Rhythm, and you'll see how right Ellington was."
 Show time is 7 p.m. in Helzberg Hall. Tickets are $28 to $89. Get there early and see the free Live in the Lobby performance by luteist Chris Stephens. That starts at 6 p.m. and is sponsored by Folk Alliance International.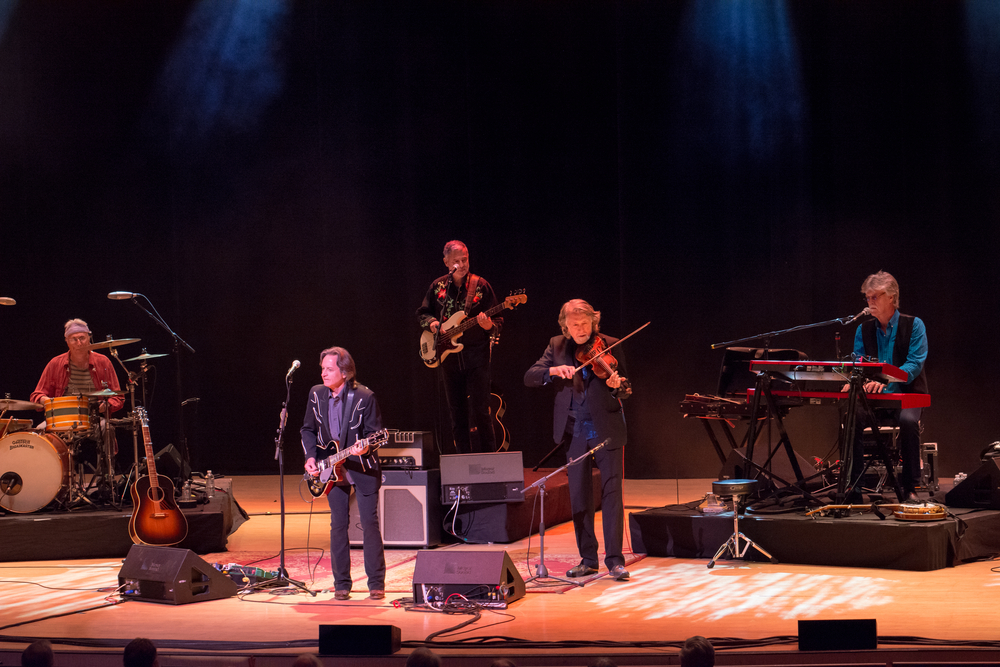 Oct. 10 at Knuckleheads Saloon: John McEuen  & The String Wizards
Over the course of a career now well into its sixth decade, McEuen has established himself as a legend and a star in the world of country and folk music.
He's best-known as a founding member of the Nitty Gritty Dirt Band, but he is also a Grammy winner, an Emmy nominee, and a member of the American Banjo Museum Hall of Fame. And the list of artists he has collaborated with is vast and star-studded. Among them: Bob Dylan, Doc Watson, Willie Nelson, Dolly Parton, Johnny Cash,  June Carter Cash, Glen Campbell, Jerry Garcia.
On this tour, McEuen and the String Wizards, who include fellow Dirt Band member Les Thompson on bass, will pay a multi-media tribute to Will the Circle Be Unbroken, the Dirt Band's 1972 double album that featured a host of country legends. It would become the group's only platinum recording and the Library of Congress would hail it as "one of America's most important recordings."
 Show time is 8 p.m. Tickets are $27.50 and $42.50.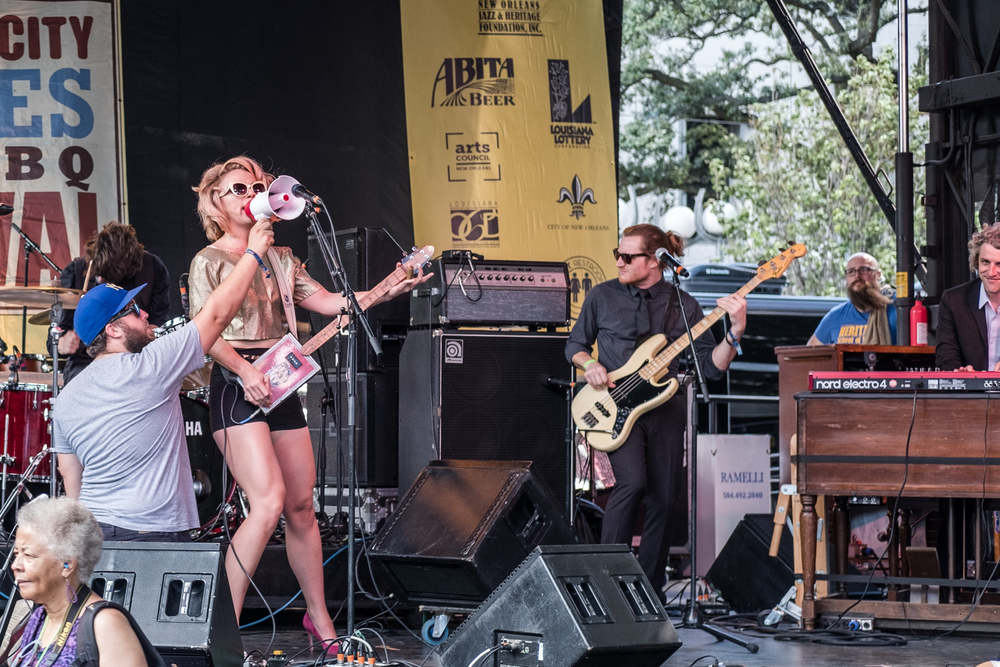 Oct. 11 at Knuckleheads: Samantha Fish
Samantha Fish continues to evolve, with grand results. The Shawnee Mission North grad started out in the music world as a blues artists, solo and as a member of the blues trio Girls With Guitars.
But from the onset, Fish made it clear that she would not be confined to one genre. From one album to the next, she would explore various flavor, veering now and then into country.  Her most explicit swerve came in 2017, when she released Chills and Fever, a majestic tribute to '60s soul, infused with a heavy dose of garage rock.
She didn't stop there. The follow-up, Belle of the West, is a cinematic take on rock, blues, and every other flavor of roots music. From a review in Blues Rock Review:
"This album has moments of familiarity and warmth found in a Fleetwood Mac album, and even the mystical hazy elements of the 1968 album Nancy & Lee, all while honoring the theme of blues rock."
This year, Fish left Ruf Records, her label for seven albums, for indie giant Rounder Records. Her new album, Kill or Be Kind, was released Sept. 20. Expect to hear some of those songs Friday night.
 Shaw Davis & The Black Ties and Brody Buster open at 8 p.m. Tickets are $18 to $75.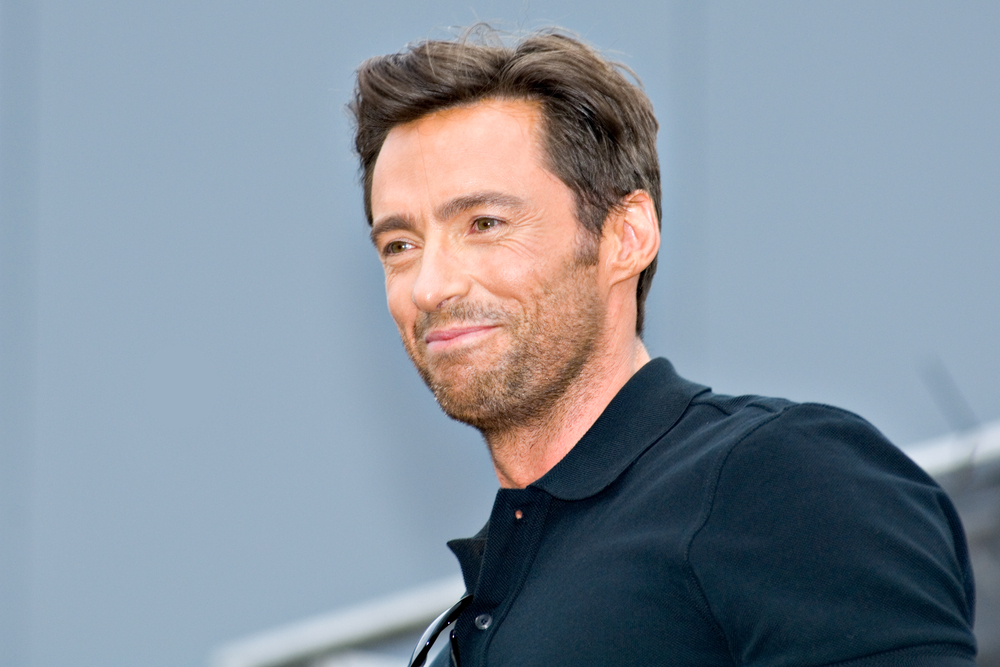 Oct. 13 at Sprint Center: Hugh Jackman
In this one-man show, the Tony Award-winning actor displays his many facets as a showman and entertainer: singer, dancer, comedian, and charismatic host.
His two-hour show, Jackman reprises his roles in The Greatest Showman, Les Miserables, and The Boy from Oz (for which he won the Tony). He also takes Top 40 hits like Earth Wind & Fire's September and AC/DC's Thunderstruck into new terrains.
From Variety magazine's review of a recent performance at the Hollywood Bowl:
"The show is impressively theatrical in its presentation, weaving in clips from Jackman's famous on-screen performances on the large monitors that frame the stage, as well as tipping his hat to Old Hollywood with snappy dance routines, like an umbrella-flipping rendition of Singing in the Rain. In each new number, the production becomes more elaborate and the costumes get more sparkly."
Keala Settle, a singer/actress and fellow Tony Award-winner, opens at 7:30 p.m. Tickets start at $26.
Oct. 14-15 at MTH Theater: Ensemble Iberica Presents Nadia
Nadia Larcher is a star in her corner of the world, a neo-traditionalist who breathes fresh air into the folk music of her native Argentina. She is regarded as "one of the most captivating folkloric artists of our time," one "at the forefront of the new folk music scene in Buenos Aires" who "melds tradition with the modern."
Don't miss this rare opportunity to see her perform with some of Kansas City's finest musicians, including Beau Bledsoe (guitar), Jeff Harshbarger (bass), Brad Cox (piano), Brandon Draper (percussion), Armado Espinoza (flute, charango), and special guest Christine Brebes, a Kansas City native and longtime resident of Bueno Aires (violin).
Show time is 7:30 each night. Tickets are $25 and $30.
 OTHER SHOWS TO KNOW ABOUT
 Little Feat, Oct. 9 at the Uptown Theater: Longtime guitarist Paul Morse is out on medical leave but his fill-in is an absolute ringer: Larry Campbell.
 Julia Othmer, Oct. 12 at RecordBar: Another Kansas City native creating unique, exciting music. And live, she's a charming dynamo.
Iris DeMent and Pieta Brown, Nov. 2 at Knuckleheads Saloon: Two elite songwriters who are also step-related.
Jason Sudeikis and Friends present Thundergong!, Nov. 9 at the Uptown Theater: This third-annual fundraiser for Steps of Life Foundation is guaranteed to be another blend of comedy improv and great music, courtesy of the top-shelf special guests.
Rodrigo Y Gabriela, Nov. 20 at the Uptown Theater: Because the music produced by this impeccable acoustic-guitar duo is spellbinding.