This week's must-see live-music lineup includes a classic-rock legend, an electronic-music genius and the world's biggest pop star and her super-bonanza live show.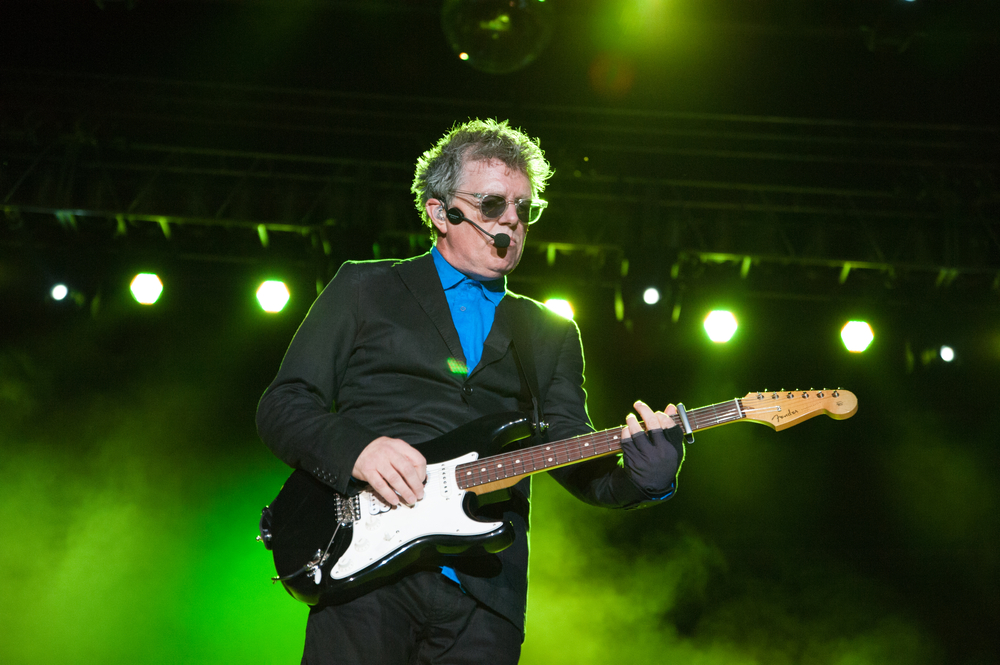 Sept. 7 at Starlight Theatre: Culture Club with the B-52's and Tom Bailey
Boy George and his band were darlings on MTV back in the days when the network actually broadcast videos. Songs like Church of the Poison Mind, Karma Chamelon, I'll Tumble 4 Ya, and Do You Really Want to Hurt Me got heavy rotation back then—nearly 35 years ago. Boy George (born George O'Dowd) turned 57 in June, but he's clean and sober and his voice can still navigate his band's mix of soul, pop, new wave, and rock. And he still has plenty of dance moves left in those legs. Just ask anyone who saw Culture Club at the Kauffman Center for the Performing Arts in July 2016, when they had a crowd of 1,000-plus on its feet, dancing all night.
All four original Culture Club members—plus backing vocalists and instrumentalists—are returning to Kansas City on Friday. They'll be on a bill with the beloved B-52s, who can still turn on the heavy dance grooves in songs like Rock Lobster, Planet Claire, Private Idaho, Channel Z, Love Shack, and Roam. Tom Bailey was a member of the Thompson Twins, known for hits like Hold Me Now and Doctor, Doctor.
Show time is 7 p.m. Tickets are $35 to $145.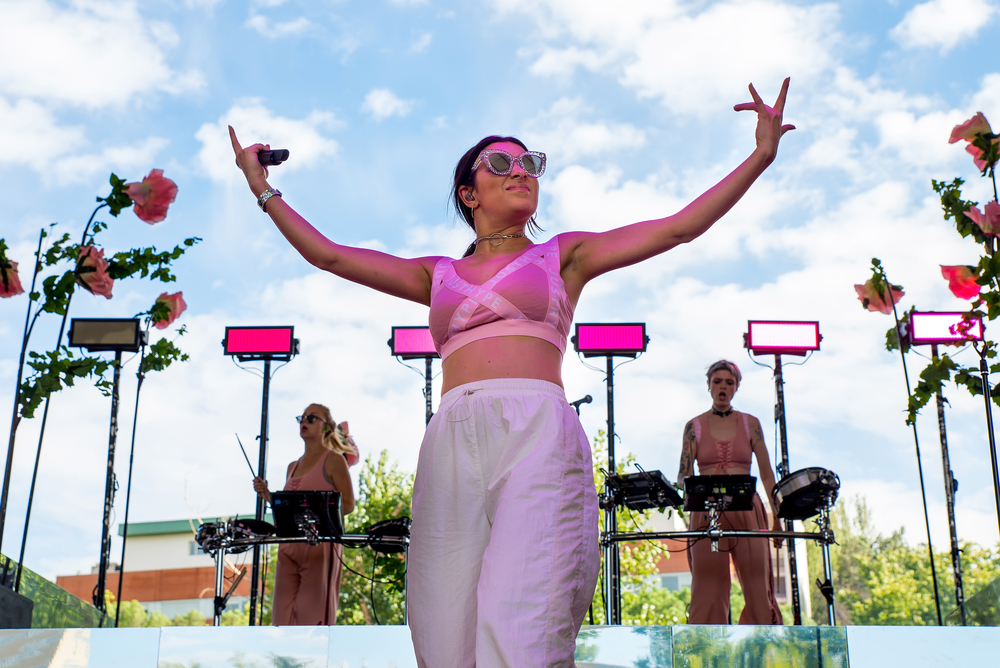 Sept. 8 at Arrowhead Stadium: Taylor Swift with Charli XCX and Camila
She promised this tour would be a gargantuan spectacle, and by all measures she has lived up to that promise. From the Toronto Sun's review of Swift's show in August: "The Grammy-winning singer's Reputation stadium tour had everything, including snakes (some of them inflated to the size of a small building), girl power (thanks to her fabulous backing singers and openers Charlie XCX and Camila Cabello), fireworks, a fountain (yes, a fountain), gigantic screens, stage balloons, a seesaw, a throne, pyro and confetti. Lots of confetti."
The set list comprises 19 songs split into six "acts," drawing from three of her studio albums: Reputation, 1989, and Taylor Swift (plus a couple medleys). It takes more than a stack of hit songs to entertain a football stadium crowd of more than 50,000. It also takes extravagant production and a star with a larger-than-life personality to fill the space and reach and entertain those in the far-away seats. Apparently,  Swift and her Reputation tour have all of the above.
Show time is 7 p.m. Tickets are $45 to $145.
Sept. 9 at the Folly Theater: 50th Anniversary Sweetheart of the Rodeo Tour
When the Byrds released their sixth album in August 1968, it resounded throughout the music world. Sweetheart of the Rodeo was not only the band's first recording with Gram Parson, it also marked the Byrds' seismic shift in music styles, from psychedlic folk and rock to full-on country rock. And though reviews and reactions at the time were mixed, the album has since become legend and recognized as one of the most influential of its time.
To celebrate the album's gold anniversary, former Byrds Chris Hillman and Roger McGuinn have launched a tour and have enlisted as their backing band country great Marty Stuart and his Fabulous Superlatives.  They will perform Sweetheart in its entirety plus covers of some of their influences and contemporaries like Bob Dylan and Tom Petty.
Show time is 7:30 p.m. Tickets are $55 to $119.50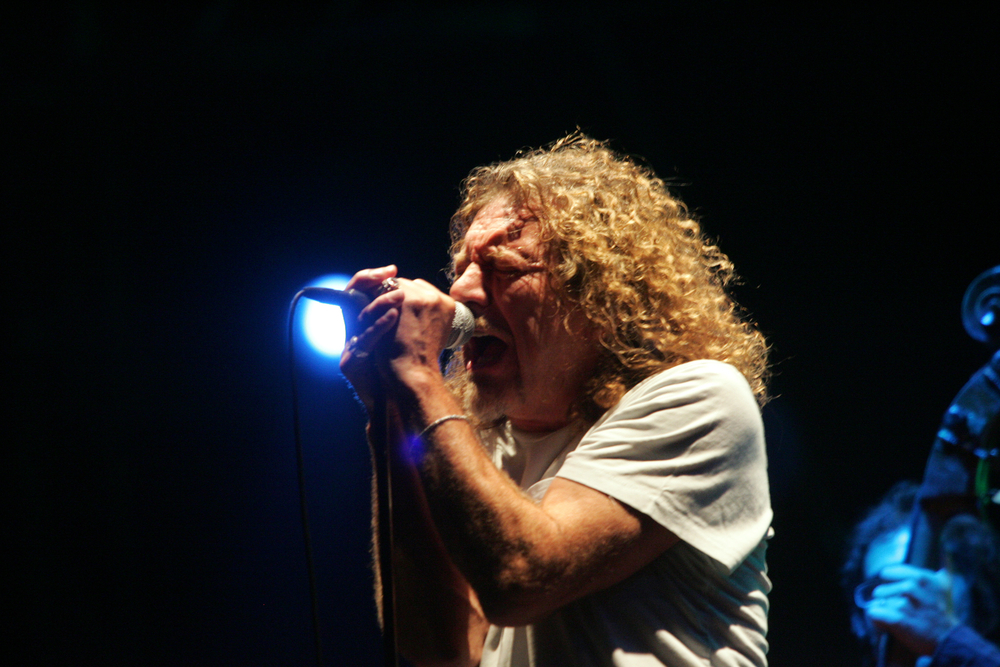 Sept. 10 at the Midland: Robert Plant and the Sensational Space Shifters with Seth Lakem  
Carry Fire is Robert Plant's 11th solo album and the latest chapter in his odyssey through all flavors and genres of music, including folk, blues, Celtic and other world music–in other words, all things but classic rock. From The Observer:  "He's backed once again by the Sensational Space Shifters, who artfully flesh out the rock and folk elements with splashes of bendir, oud, and djembe."
Plant continues to indulge those who attend hoping to hear some Led Zeppelin. His set lists lately have included Led Zep favorites like Black Dog and Misty Mountain Hop.
Seth Lakeman is a multi-instrumentalist and singer-songwriter from Devon, England.
Show time is 8 p.m. Tickets are $33.25 to $128.75.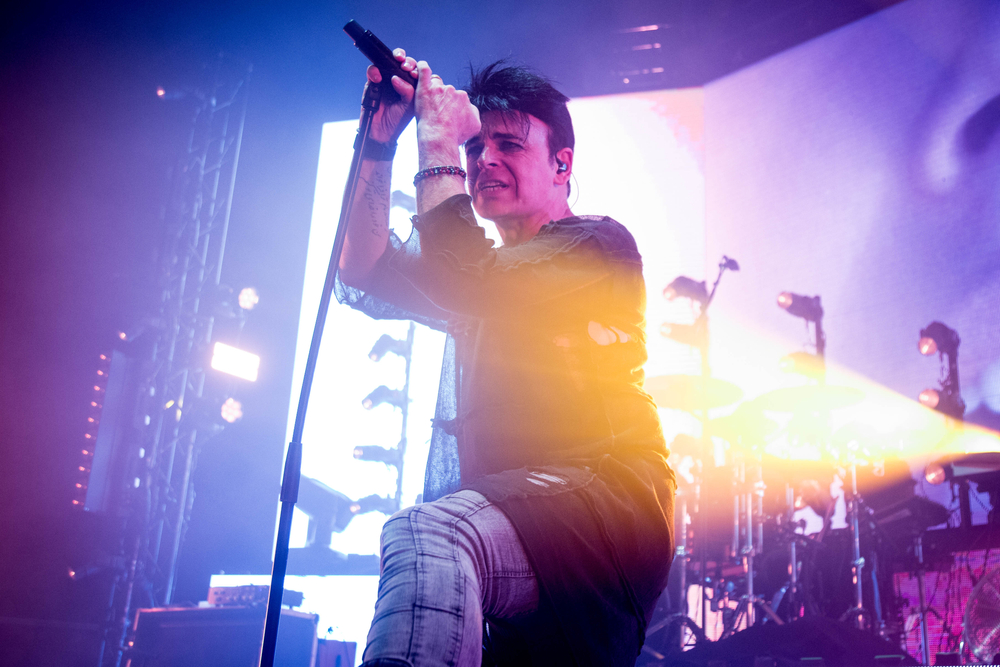 Sept. 11 at the Madrid: Gary Numan with Nightmare Air
Numan is nothing short of a genius in every facet of music: songwriting, compisition, production, musician. If he's not the godfather of modern electronic music, he's one of its eminent pioneers. He entered the mainstream briefly in 1979 when the song Cars became a Top 10 hit in the United States. It would be Numan's only song to crack the Top 100 of any U.S. chart. Its album, The Pleasure Principal, peaked at No. 16.
Despite virtually no chart success after that in America, Numan sustained a loyal underground following and remained a prolific arist and composer. In 2017,  to generally favorable reviews, he released his 18th studio album, Savage (Songs From a Broken World). He will showcase several of its songs when he visits the Madrid Theatre on Tuesday, as well as Cars and a favorite from his Tubeway Army days, Are 'Friends' Electric?
Nightmare Air is a progressive/art-rock band from Los Angeles.
Show time is 8 p.m. Tickets are $20 to $55.
MORE MUSIC TO KNOW ABOUT
Amanda Shires with Leah Blevins, Sept. 5 at Knuckleheads: Shires is a gifted songwriter and musician (as a teen she played fiddle with the Texas Playboys). About her latest album, To The Sunset, The Independent wrote: "Musically progressive, it's Shires most ambitious work to date; nasty, stomping Southern rock sits next to poppier fare and several moments of quiet introspection."
The 14th Annual Crossroads Music Fest, Sept. 8 in the Crossroads District: Few events in Kansas City celebrate our music community like this all-day festival. More than 30 bands from all genres will perform on eight stages, including headliners Radkey, Hembree and a troupe of Quixotic performers. After an afternoon of day parties, the festival will get a spectacular kickoff to the evening festivities. City of Drums, featuring three drum lines–the Marching Cobras, the Marching Falcons, and the Broadway Drill Team–starts at 6 p.m. For more information, visit cmfkc.com.
Iron & Wine, Sept. 21 at the Midland: Sam Beam continues to produce his unique blend of folk, roots music and indie-rock. Pitchfork recently hailed Beam for "using the warm acoustic instrumentation of his early work and some of the most moving singing of his career" on his latest album, Beast Epic.
Giorgio Moroder, Sept. 29 at the Truman: Moroder, 78, is a bona fide living legend, the so-called "father of disco," a true pioneer in electronic dance music, and a producer (Donna Summer, David Bowie, Daft Punk) whose techniques continue to influence music today.
The Church, Starfish 30th Anniversary Tour, Oct. 14 at the RecordBar: The splendid Australian rock band is throwing a 30th birthday party for its most beloved album, Starfish. Don't miss this chance to see them in an intimate venue.