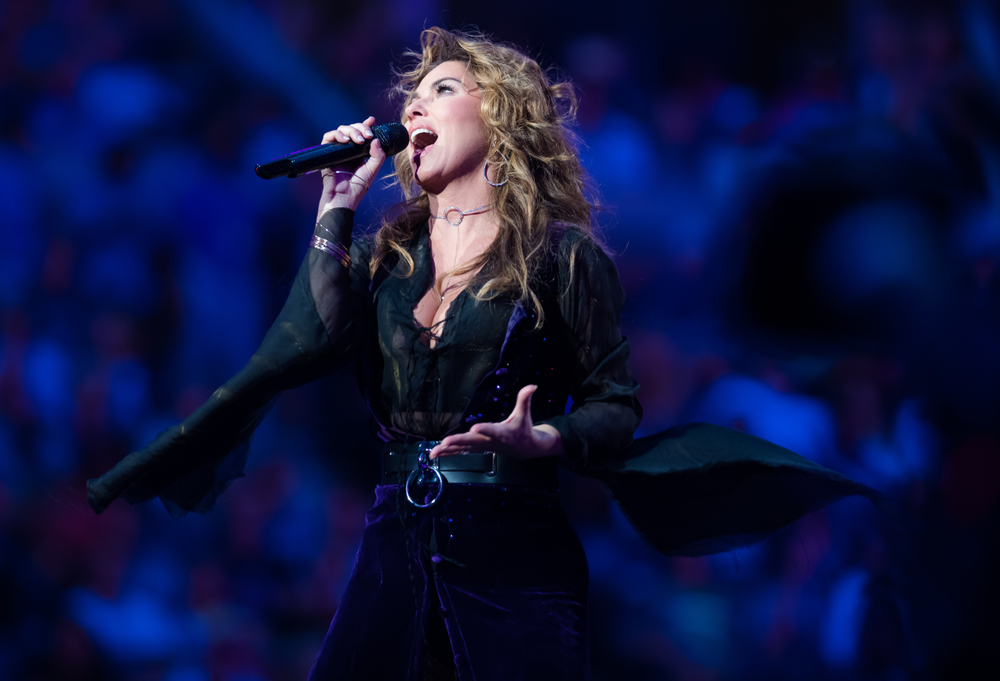 Save for her glittery black cowgirl hat and cherry-red boots, there wasn't a lot of "country" in Shania Twain's show at Sprint Center on Tuesday night. But the country star did deliver plenty of Vegas-style kitsch, camp, glamour, and glitz.
Tuesday's show was Twain's first in Kansas City since August 2015, when she brought what was supposed to be her farewell tour to the Sprint Center.  Apparently that tour was too much fun. She subsequently reneged on retirement, put out a new album, "Now," in late 2017, and announced a 77-show tour that includes stops in Europe, South America, Australia and New Zealand.
The tour opened May 3 in Tacoma, Wash., and nearly three months later Twain and her crew have honed it into a well-orchestrated, spit-shined spectacle, one loaded with visuals and energy and brimming with rock-solid hits.
After her drummer hammered out the propulsive intro to Queen's "We Will Rock You," Twain appeared at the back of the arena and paraded to the stage through the crowd, looking like a queen herself.
For the next two hours, she and her large troupe of musicians, singers and dancers would unleash a steady tide of some of the hooky-est and most finely crafted pop songs to ever inhabit the country music charts.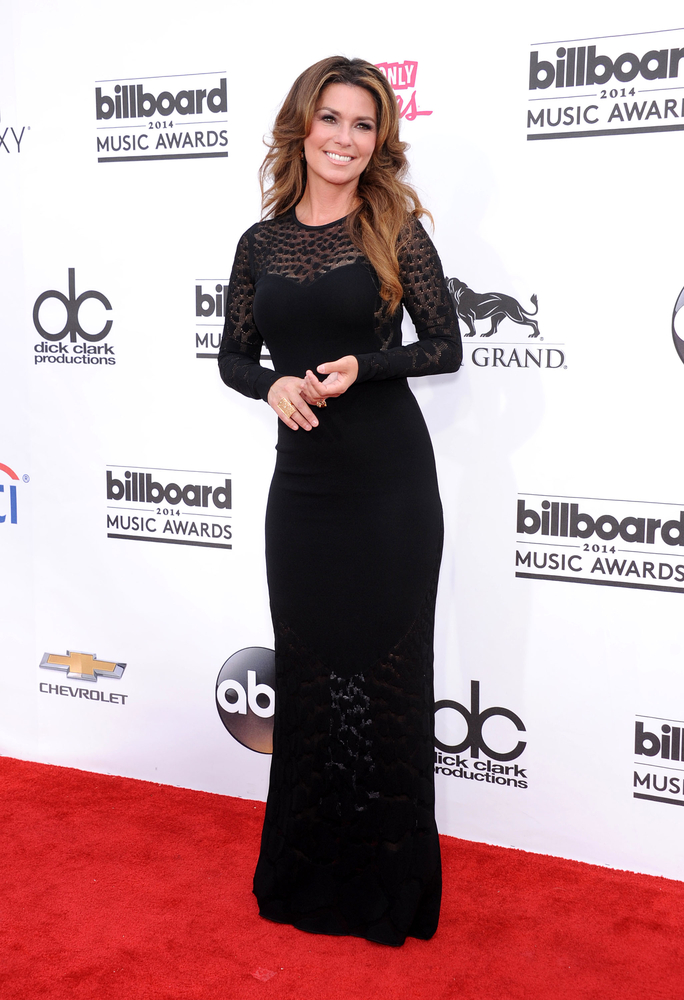 She opened with "Life's About to Get Good," a track from "Now," the album that serves as a coming out of sorts: her emergence from a self-imposed exile prompted by several factors, none more damaging than the heart-crushing betrayal that ended her marriage to Mutt Lange, her longtime producer.
She would refer to that later in the show, when she dedicated "Poor Me" to anyone who had been "cheated on." Before that, she confessed to having suffered bouts of self-pity, but encouraged everyone to believe "we're all in this together; you're not alone." It was a rare and welcomed baring of raw emotions from Twain, who has been notoriously private most of her career.
From there, she leaped back into a catalog that comprises 16 Top 10 country hits, half of which broke into the overall Top 40 charts. The jaunty, uplifting "Come On Over" was the first of those. She followed that with "Up!," an irresistible, anthemic blast of thunder-pop and  the title track to an album that was released in three genre formats (country, pop and Bollywood-style).
The production nearly overshadowed the music and dance spectacle.  The stage was set with five large cubes that served as both as video screens and as performance platforms that rose high above the stage.
A few times those cubes bore a black-and-white leopard-skin pattern, mimicking Twain's wardrobe, which changed several times. They also broadcast plenty of video images, and there were lasers and other lights—a show choreographed for those with short visual attention spans.
Her dancers favored gymnastics and acrobatics more than ballet or modern dance, but they were synchronized and on-point all night. During the rowdy, honky-tonk-ish "Whose Bed Have Your Boots Been Under," they wore cowboy hats and danced with coiled-wire mannequins.
Twain followed "Whose Bed" with "Honey, I'm Home," a large shard of power-pop that sounded like a Def Leppard song with fiddles. For "Soldier," her tribute to the military, Twain harnessed herself onto a vehicle that looked like a guitar case and rode it high above the crowd to the other end of the arena. She remained there during the lovely "Still The One," accompanying herself on acoustic guitar.
After returning to the stage, she brought a couple of fans on stage, including a guy with "Man! I Feel Like A Woman" scrawled on his bared chest. He gave a shout-out to his husband before shouting, "Let's go, girls!," inciting a roar throughout the place.
It was getting late, but Twain still had plenty of hits in her arsenal, including satiny ballads like "From This Moment On" and galloping, exclamatory pop tunes like "I'm Gonna Getcha Good!" and the hand-clappy "(If You're Not In It For Love) I'm Outta Here!"
Her two-song encore brought the raucous evening to an explosive end: first "Man! I Feel Like A Woman!," which ignited plenty of singing-along and happy dancing throughout the arena, then "Rock This Country!," a power-pop anthem and call-to-arms to render some seismic consequences, musically and metaphorically, from coast to coast.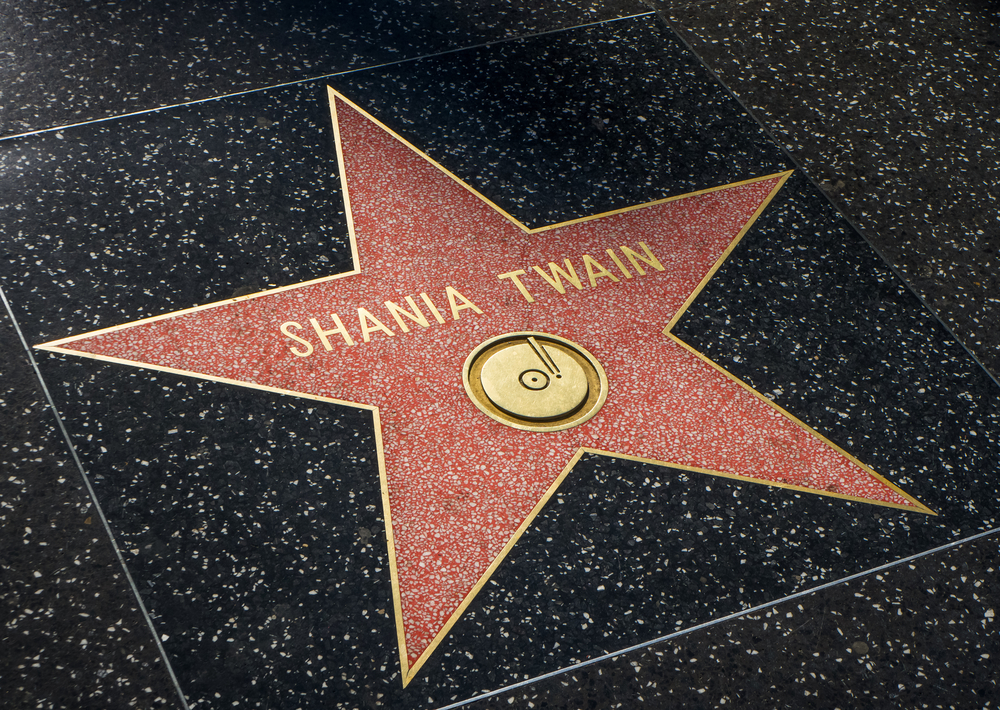 It was the perfect nightcap. Two years after announcing a retirement that wouldn't stick, Shania Twain proved she is still capable of rocking an arena anywhere in the world.
 Set list: Life's About To Get Good; Come on Over; Up!; Poor Me; Don't Be Stupid (You Know I Love You); That Don't Impress Me Much; Let's Kiss and Make Up; Any Man of Mine; Whose Bed Have Your Boots Been Under?; Honey, I'm Home; I'm Alright; Soldier; You're Still the One; More Fun; From This Moment On; I'm Gonna Getcha Good!; Party for Two; Swingin' With My Eyes Closed; (If You're Not in It for Love) I'm Outta Here!; Man! I Feel Like a Woman!; Rock This Country!