To the uninitiated, the name of the quartet and the tour that visited Starlight Theater on Thursday night was a cryptic abbreviation: RBRM.
A more transparent name would have been New Edition by Subtraction.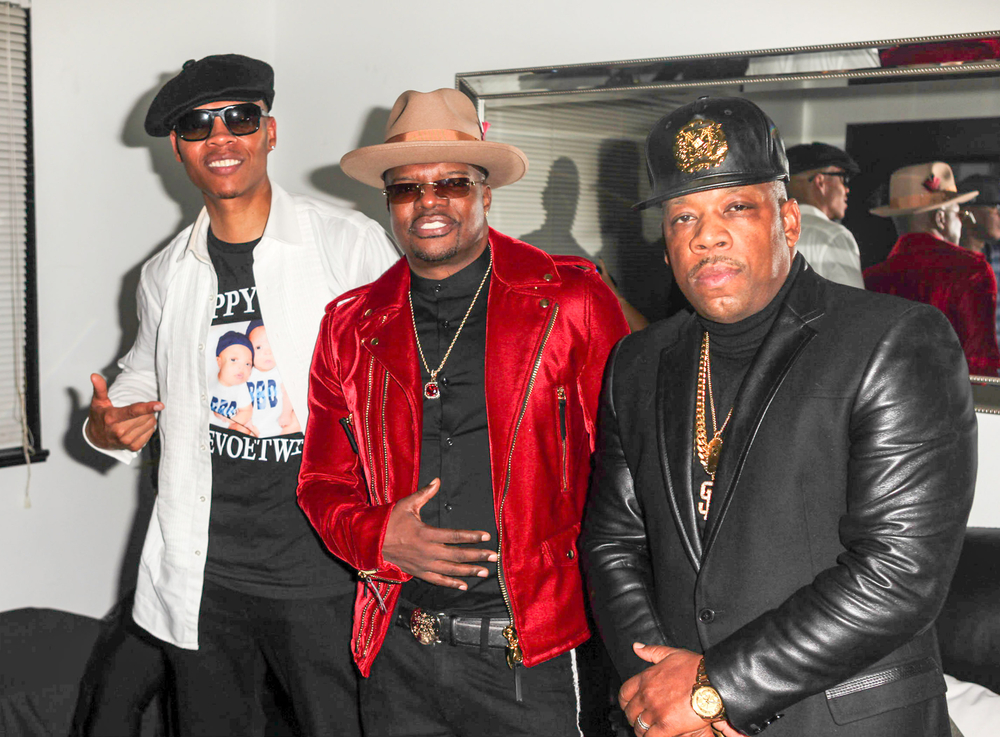 True fans know that RBRM comes from the first name of each member: Ronnie DeVoe, Bobby Brown, Ricky Bell, and Mike Bivins. They also know the group is an iteration of another New Edition spinoff, the multi-platinum trio Bell Biv DeVoe.
Lacking rights to the New Edition name and, for now, the cooperation of the two other members, Johnny Gill and Ralph Tresvant, the four rechristened themselves and set out on a tour to celebrate three catalogs: Bobby Brown's; Bell Biv DeVoe's; and New Edition's.
Backed by a powerful five-piece band, they spent nearly 75 minutes reminding the 3,500 fans in attendance how durable and entertaining those catalogs are. The 15-song set list focused equally and heavily on Brown and BBD—six songs each—and less on New Edition.

They opened with a track usually reserved for a grand finale: My Prerogative, Brown's greatest and best-known solo hit. It detonated a dance party that would not subside.
Now 50 and a two-time grandfather, Brown was the evening's unofficial focal point. In 2012, when New Edition performed at Sprint Center, he seemed unprepared for the rigors of touring again after a 10-year respite. Seven years later, he appeared trimmer and more fit, engaging in all the choreography, at times with slightly less vigor than his mates.
After Prerogative, they swapped hits back and forth, starting with Do Me! to Don't Be Cruel. No matter its origins, the music shared the same traits: all the endearments of New Jack Swing and hip-pop built on funky, irresistible saber-toothed hooks. Even the satiny ballads, like One More Try, delivered groove and swing.
If they've outgrown some of their more libidinous lyrics, they ignored it. Save for the few moments when their dancers went into full-on twerks, the show stayed clear of overt salaciousness. Rather, they expressed gratitude to their fans and toward each other and to Gill and Tresvant, implying there is hope for a full New Edition reunion someday.
In the middle of the set, they devoted three songs to New Edition, starting with Mr. Telephone Man, a classic, sweet pop nugget now 35 years old that started a sing-along that was evangelically nostalgic. Brown wasn't the only grandparent in the place reliving his adolescence.
They closed by ping-ponging songs from the Brown and BBD catalogs, altering the mood from midtempo sway (Something In Your Eyes) to jackhammer bounce (Dope!) to slow-groove ballad (Roni).
Dope! would have made for a perfect closer, but the gents had something more potent in the chamber: Poison, a joyous, hard-swinging pop-funk fest, despite its cautionary lyrics.
It was the perfect bookend to the opener and perfect ending to a show that validated the latest edition of this band of brothers.
SET LIST
My Prerogative; Do Me!; Don't Be Cruel; B.B.D. (I Thought It Was Me)?; That's The Way Love Is; One More Try; Mr. Telephone Man; Hit Me Off; Is This The End; Something In Your Eyes; Dope!: Rock Wit'cha; Roni; Every Little Step; Poison.