Two songs in to her two-hour show at Sprint Center on Monday night, Celine Dion apologized to her audience of nearly 13,000.
More than 10 years had passed since her previous Kansas City show—Jan. 2, 2009—and she wanted everyone present to know why.
"They locked me up in a Nevada desert," she said. "But I escaped."
She was referring to a Las Vegas residency that began in 2003 but, since 2011, had been her sole, full-time place of performance. Upon its ending in January, she said, "Vegas has given me, in a way, stability to be home every night, raising my kids."
In April, she announced the Courage Tour, a worldwide odyssey that began in her native Quebec in September and runs through mid-September 2020. Kansas City was her eighth stop and 11th show.
All those performances in Vegas—more than 1,000, total—have paid off. She was in top form Monday at Sprint Center, from start to finish.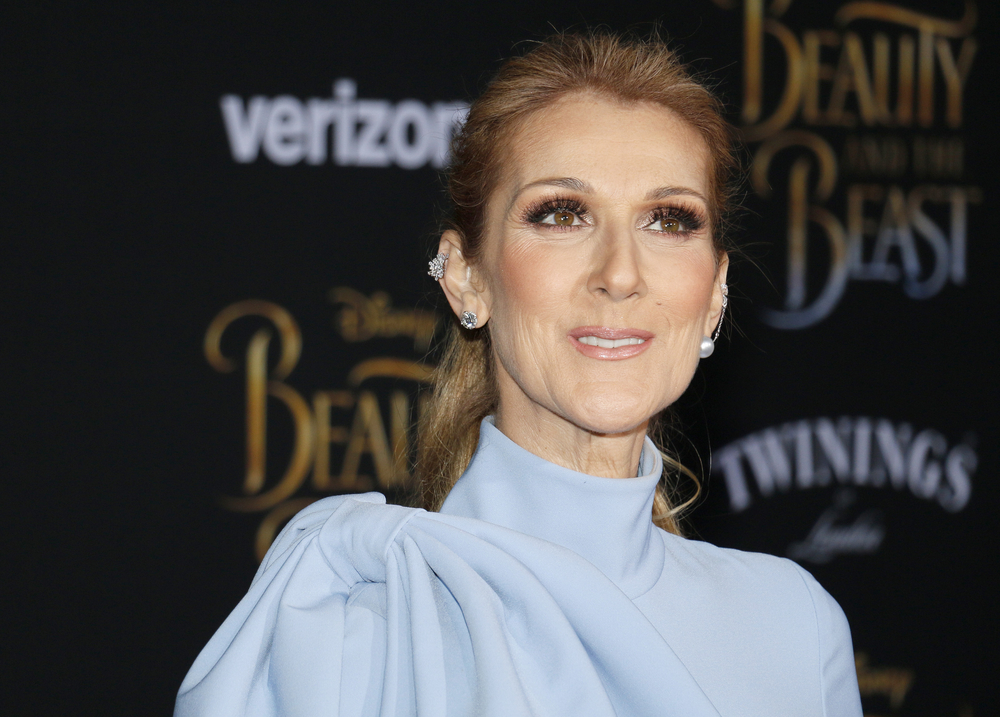 Dion's live shows have always been large and lavish in scale: big productions, big bands, and that big voice, all awash in tides of glamour and glitz.
Monday's was no different. She brought with her a 17-piece orchestra that comprised a four-piece string section, a three-piece horn section, three backup singers, and a seven-piece rock band that included two drummers.
She took the stage in a glittery, ruby-red, sleeveless gown (with shoes to match), and would change her wardrobe four times; each ensuing number was significantly different from the others.
Much has happened since Dion's previous Sprint Center stop, none more significant than the death in 2016 of her husband and former manger, Réne Angélil.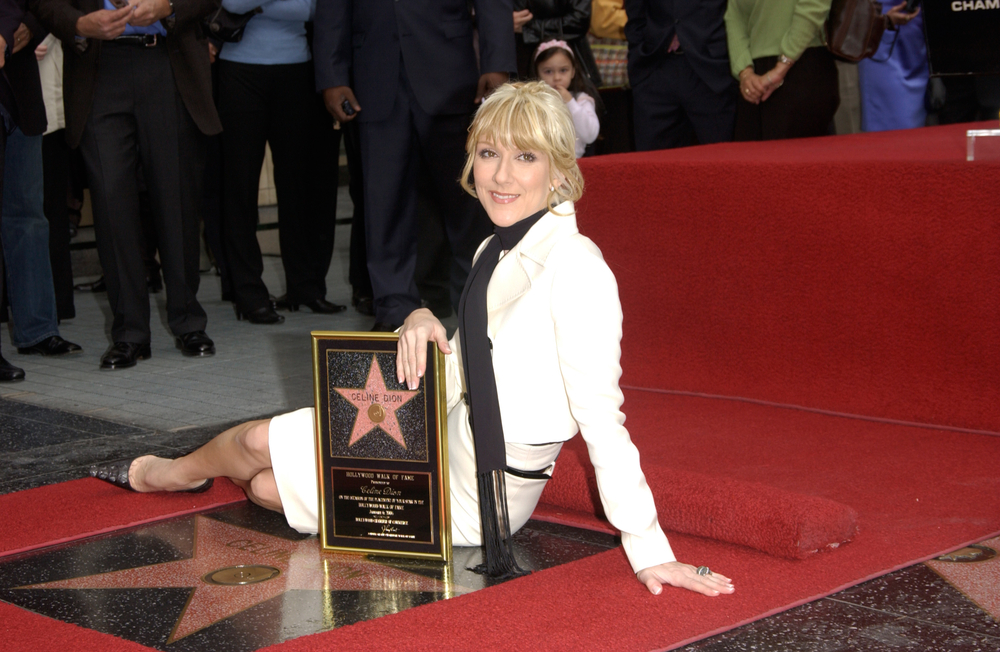 Dion is now a widow in her 50s and a sole parent, the mother of three boys. And she has taken the reins of her career, stepping into the role her husband filled for decades.
The weight of all those changes felt apparent throughout Monday's show. She still issued some goofy comic bits, like advising the crowd she'd be keeping her pants on—and they should too—before stripping the billowy sleeves off her tuxedo shirt before launching into You're The Voice.
And she still gestured like a junior varsity cheerleader—lots of enthusiastic arm and fists pumps.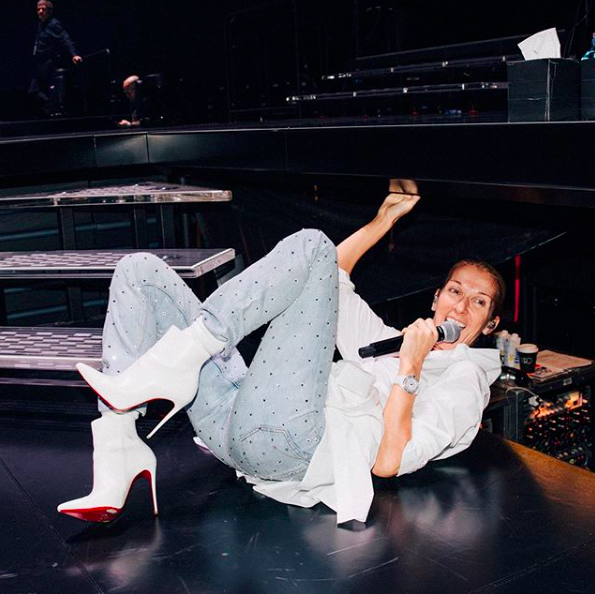 But she seemed filled with deep gratitude—she bathed the crowd in copious thank-yous—all the while navigating the grief she will endure for the rest of her life.
That was most evident when she performed Courage, the title track to her upcoming album. It's a declaration of fortitude and sorrow: "I would be lying if I said I'm fine / I think of you at least 100 times." Then: "Courage, don't you dare fail me now / I need you to keep away the doubts."
She followed that with a poignant cover of the Eric Carmen hit All By Myself, and as she took in the ovation at song's end, she appeared to wipe a tear from her eye.
Before that, the show was a cavalcade of song and Vegas-style panache. The stage was a series of platforms and levels that beamed and flashed light shows, often in cahoots with other visual elements. An enormous horizontal video screen behind the band dominated the stage. It, too, provided plenty of eye candy.
The 18-song set list (including a scattershot medley) featured most of her most popular and beloved material. She unleashed the first of many prolonged, skyscraping notes toward the end of one of those, The Power of Love.
 Her vocal prowess was on full-display all night, although with some restraint. The set was almost completely void of vocal histrionics and melodrama, save for the scat she dropped at the end of Tous Les Blues.
 She leaned enthusiastically into Patti LaBelle's If You Asked Me To. To Love You More started with a bristling violin intro and was fortified with yet another stratospheric vocal feat.
 One of her backup singers joined her for a lovely version of Beauty and the Beast. The place went full-stop quiet during a pristine version of The Prayer. The medley was flashy and disparate, comprising songs by David Bowie, Prince, Queen, Ike & Tina, and Labelle.
After the medley, Dion left the stage to prep for the encore. She returned in a spectacular white gown that looked like she was wading waist deep into a mound of whipped cream. Or ostrich feathers.
Behind her, the video screen broadcast images of Dion floating through water. Then she glided into My Heart Will Go On. Towards the end, a fleet of dancing/floating white and blue lights joined her; one of them, like a firefly, hovered over her open palm as the song ended—the one whose light will never extinguish.
She had one more message to deliver. After asking the crowd to indulge in kindness and other flavors of grace, she sang a straight-up version of John Lennon's Imagine. The crowd was all into it, delivering the ooh-ooh-oohs on cue and with gusto.
Ten years later, Dion is still spreading her usual uplifting messages of love and appreciation. But this time they felt most sincere and hard-earned.
SET LIST
It's All Coming Back To Me Now; That's The Way It Is; I'm Alive; If You Asked Me To; The Power of Love; Love Can Move Mountains; Beauty and the Beast; The Prayer; You're The Voice; Tous Les Blues Sont Ecrits Pour Toi; To Love You More; Courage; All By Myself; Lying Down; Because You Loved Me; Let's Dance/Another One Bites The Dust/Kiss/River Deep, Mountain High/Lady Marmalade. Encore: My Heart Will Go On; Imagine.