Open Spaces, a two-month, citywide celebration of visual and performing arts, draws to a close at the end of October.  Among the final events of the ten-week celebration: The Weekend, a three-day music bonanza that features a lineup as diverse as it is stunning. It includes an artist from our metropolitan area who has become one of the brightest stars in the music world's vast constellation.   
Here's a look at the lineup. The Weekend runs Oct. 12-14 at Starlight Theatre. Tickets are $39.50 to $99.50. A weekend VIP pass is available for $350.
FRIDAY, OCT. 12
Red Baraat / 6 p.m. Their sound is a melting pot, an exuberant fusion of bhangra, psychedelia, hip-hop, jazz, and other inspirations, including Chutney music.  This 10-year-old Brooklyn septet is led by founder and dhol player Sunny Jain, he of Punjabi heritage.  Their lyrics are politically/socially charged and as dynamic as the music in which they are immersed.
The Soul Rebels / 7:30 p.m. The Rebels are a brash and brassy eight-piece horn band from New Orleans that draws from a colorful and diverse music pallette: soul, hip-hop, jazz, funk, R&B, pop, rock. They have collaborated live and in studios and shared live bills with dozens of artists from virtually every genre across the music spectrum, from Metallica, Lauren Hill, Jack White, and Marilyn Manson to Alabama Shakes, John Mayer, George Clinton, and Kanye West.  In July, they headlined the Louis Armstrong Wonderful World Festival in New York, where they threw an after-party show that included Talib Kweli and Wu Tan Clan's GZA, and jazz trumpeter Keyon Harrold.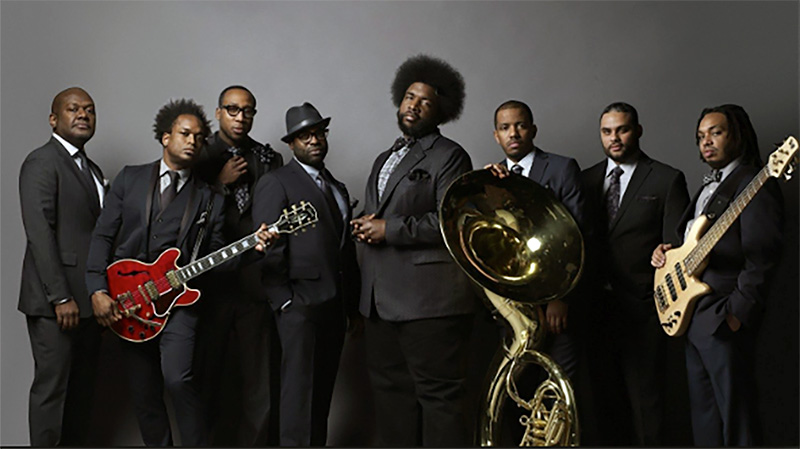 The Roots / 9:15 p.m. They are household names now for their residency on the The Tonight Show, but long before they were drafted into late-night TV stardom, the Roots were stalwarts and legends in the world of jazzy, socially/politically conscious hip-hop,renown for applying their live instrumentation to their diverse style. Their lineup is a list of hall-of-famers, including drummer Questlove and MC Black Thought. No matter where they play, the Roots are always an eminent, headlining band.
SATURDAY, OCT. 13
Sankofa Danzafro / 4:30 p.m. They are from Colombia, the South American country that celebrates its vast and colorful African heritage through many cultural facets, including its music. From its website: "The Sankofa Danzafro has sought to build a bridge between Afro-Colombian peoples and the African continent. The company uses Afro-Colombian's ancestral roots in the creation of works, which results in work that begins with the root of African dance yet develops through the framework of the daily, traditional, and contemporary." In other words: Prepare to dance along and be highly entertained.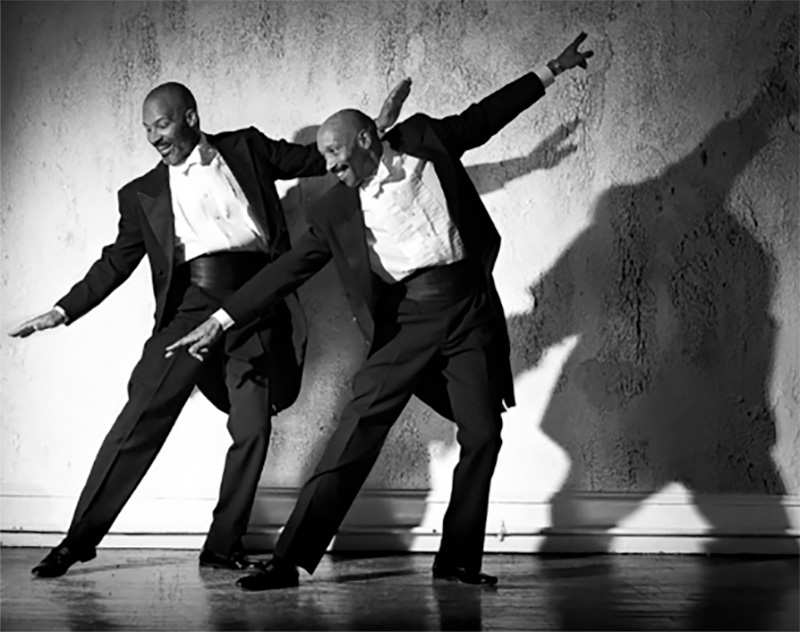 The McFadden Brothers / 6 p.m. They have been crowned "world-class triple threats" for a good reason: Lonnie and Ronald McFadden are virtuoso singers, dancers, and musicians with a witty comic flair. They remain in Kansas City but have performed in venues and at festivals all over the world. As their Facebook page rightfully proclaims: "The McFadden Brothers are the legitimate link between the generation of Gregory Hines and Savion Glover."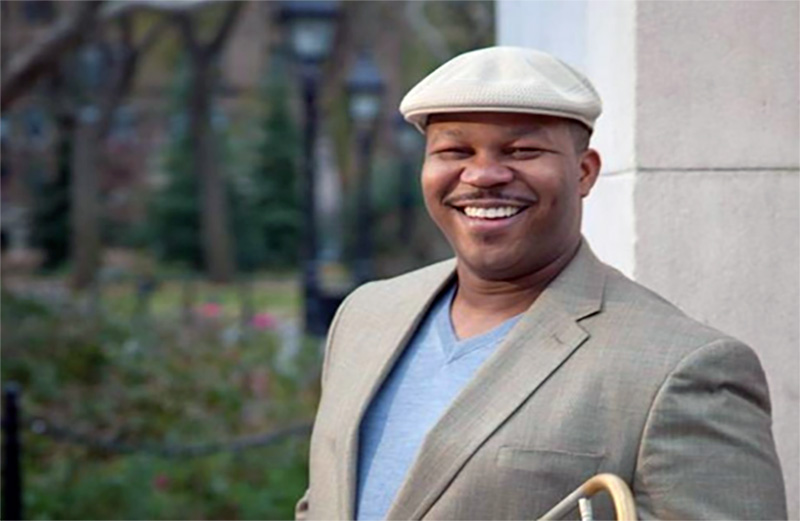 The Marcus Lewis Big Band / 7:30 p.m. As a sideman, this native Georgian and world-class trombonist has performed in some esteemed environments: at the Kennedy Center for Performing Arts, the Grammy Awards, the New Orleans Jazz and Heritage Fest, the White House (for President Obama), the 2011 Glastonbury Festival, the 2011 Nobel Peace Prize Concert and the 2012 North Sea Jazz Festival. And for a good reason. He has also played alongside legends and superstars like Janelle Monáe, Bruno Mars, Prince, and Aretha Franklin.
When he fronts his Big Band, Lewis leads a troupe that deftly mixes jazz, R&B and hip-hop into a lively, heady brew. Kansas City jazz critic Bill Brownlee calls the band's latest album, Brass & Boujee, "a poised dispatch from the intersection of jazz and hip-hop" with sounds "aligned with '70s-era R&B and '80s pop."
Janelle Monáe / 9:15 p.m. This Kansas City, Kan., native is poised to become one of the most decorated and respected artists to ever emerge from Kansas City and for more than just her provocative music. A six-time Grammy nominee, Monáe has won several awards for film roles, including as Mary Jackson in Hidden Figures. But what sets this singer-songwriter, actress, model, and producer apart from most of her peers are her live shows, where she exhibits the thrilling flair of greats like James Brown, Prince, Janet Jackson, and Bruno Mars.
Don't miss what is likely to be the best live show of 2018. Monáe has performed only three times in Kansas City, and only once as a headliner: November 2013 at the Uptown Theater. Her other two performances were in 2011, as an opening act: at the Independence Events Center, opening for Bruno Mars, and at the Sprint Center, opening for Katy Perry.
SUNDAY, OCT. 14
Innov Gnawa / 5 p.m. This Grammy-nominated troupe hails from New York, but their music celebrates traditional Gnawa music of Morocco. From the band's website: "The music is … played on an array of unique instruments, from the lute-like sintir … to the metal qarqaba (castanets) with which the kouyos (chorus) keep time and pound out clattering, hypnotic rhythms." Prepare to be enthralled and entranced.
DakhaBrakha / 6 p.m.This quartet blends a variety of sounds and styles, including pop, punk and traditional Ukranian folk songs. In a review of a live performance, NPR praised the band's "incredible stage presence that transcends its eclectic repertoire and instrumentation—which includes spacious vocals, accordion, bass drum, mouth harp, and cello."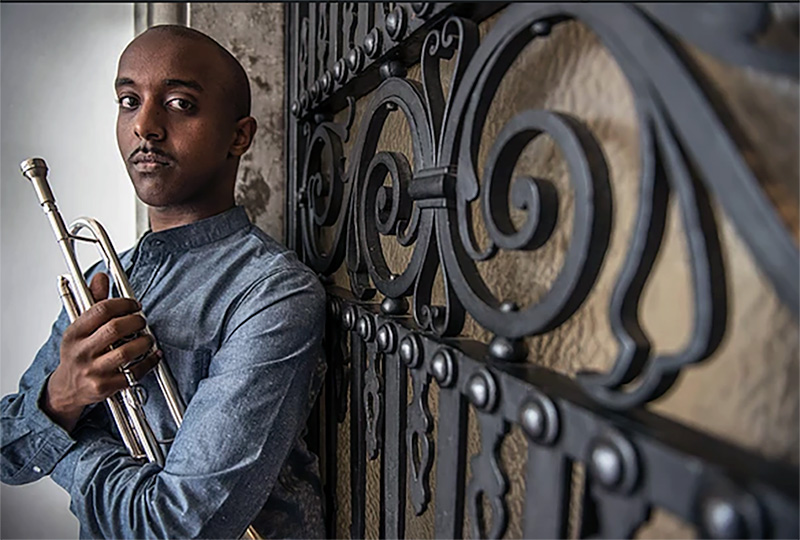 Hermon Mehari Quartet / 7:30 p.m.Mehari, a graduate of the UMKC Conservatory of Music, is a decorated and acclaimed trumpeter in the jazz world. In 2014, he was a semi-finalist in the Thelonious Monk Jazz Competition; in 2015 he won the Carmine Caruso International Trumpet Competition. He also performs all over Europe.
Vijay Iyer Sextet / 9 p.m. Iyer is a composer/keyboardist who was hailed by the Guardian as one of the world's most inventive new-generation jazz pianist. About the sextet's Far From Over recording, a critic raved: "The music ranges from the thrillingly explosive  (Down to the Wire, Good on the Ground) to the cathartically elegiac (For Amiri Baraka, Threnody), with melodic hooks, entrancing atmosphere, rhythmic muscle and an elemental spirit all part of the allure."