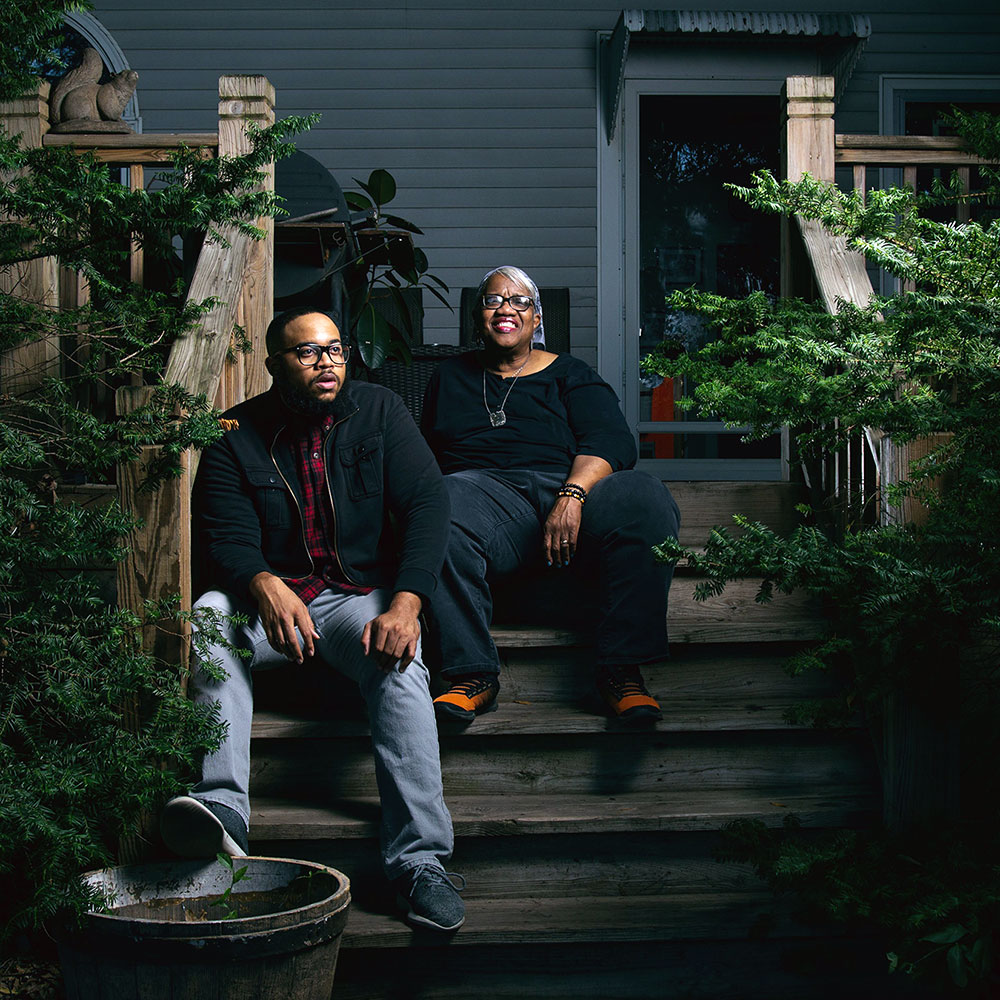 When Madisen Ward and his mother, Ruth Ward, went into the studio to work on their second recording, they had one goal in mind: make their songs sound bigger and fuller, without sacrificing the duo's unique, signature traits.
"We knew if we were going to take it to another level, it had to be something that would sound like us, something that was natural and still had a raw, organic quality, something we all felt good about," Madisen Ward says. "That was the only way we were going to go on that journey."
That journey involved enlisting other songwriters and producers to assist the two in giving their unconventional folk songs new dynamics and shapes—without disfiguring them or taking them into realms that felt forced or unnatural.
At journey's end, the result was The Radio Winners, a six-track EP of new material. It's the follow-up to Skeleton Crew, the duo's debut, released in May 2015 on Glassnote Records.
That record's folky, minimalist charm brought out the artful twists and quirks in the duo's songs. It also showed them to be something much more than a novel mother-son act. The album generated lots attention from outside Kansas City, leading to gigs on Late Show with David Letterman, CBS News Sunday Morning and the BBC program Later … With Jools Holland.
But as the Wards initially started touring and playing large venues, they realized their performances needed something heftier than two guitars and two voices. So they started bringing along a rhythm section: drummer Tom Hudson and bassist Brent Kastler.
And that movement toward a larger, beefier sound continued when they went back into the studio to record The Radio Winners, about which NPR wrote recently: "The musical settings are grander and more muscular this time around, with more galvanizing grooves, cinematic orchestration and choral-style arrangements. But the new scale of things hardly dwarfs the Wards' dynamic."
Madisen and Ruth Ward talked to In Kansas City recently about recording the new album and navigating a completely new sound and creative process.
You worked with two well-known producers, Ryan Hadlock, who has produced the Lumineers, and Nathan Chapman, who has produced Taylor Swift. What did they bring to the project?
Madisen Ward: I use this word cautiously, but they brought accessibility to it. We like to write very niche, or alternative, folk music. But no matter how much we love it, that might not be something that's going to be the most palatable to the widest audience. So they found a way to take what we loved, the melodies and all the other things we were about, and find a way to blend the accessibility with our originality. They highlighted all of it with a brush that my mom and I don't ever walk around with.
Ruth Ward: Both producers were very respectful of Madisen and the way he saw things. It was like they got in his head and knew what he was already thinking. And they had him approve a lot of what they did.
MW: Nathan Chapman told me he was throwing out a lot of traditional songwriting techniques and methods when he was writing with me. He said he had to resort to the folky ideas he had when he started writing music with his wife years and years ago. And I love that—a songwriter who writes country songs every day was able to toss aside his stencil and really try to create something new.
RW: These different musicians would come in and play, and they'd say, "I like this. This isn't your typical sound." And that was pretty neat.
Madisen, you collaborated as a songwriter a lot on this record. What was that like?
MW: At first it was very strange. I'd never really co-written things. I assumed it would be people who'd want to dictate everything based on how they see you. Instead, they wanted to hear who we are and help us become a greater version of ourselves.
Ruth, did all this extra production require anything new from you vocally?
RW: Not necessarily. I just went with the flow. I loved all the songs already anyway. So it was a matter of seeing them enhanced, which was awesome. Everyone was so respectful. It was an incredible experience.
Did you have to try things you didn't like?
MW: Not really. I mean, whenever you start bringing in digital percussion I can get really antsy about that. But if it's done tastefully and it's really adding to the live, organic percussion, then I'm not against that. I like performing for people, performing live. So ultimately that's what it comes down to.
So you don't try to re-create the record live by using backing tracks?
MW: Exactly. No backing tracks. We might add another guitarist who will re-interpret some of the sounds on the album, but ultimately we want something on stage that feels real and good and tangible.
RW: We want to give a real, live performance. We do things live that aren't on the record. And people get excited about that.
---
LIVE IN KANSAS CITY
Madisen Ward and the Mama Bear will perform Tuesday, Sept. 25 at the Madrid Theatre, 3810 Main St. The Record Company is the headliner. Show time is 8:30 p.m. Tickets are $25 to $55 and are available through Ticketmaster.
---
Email Timothy Finn at tfinn@inkansascity.com