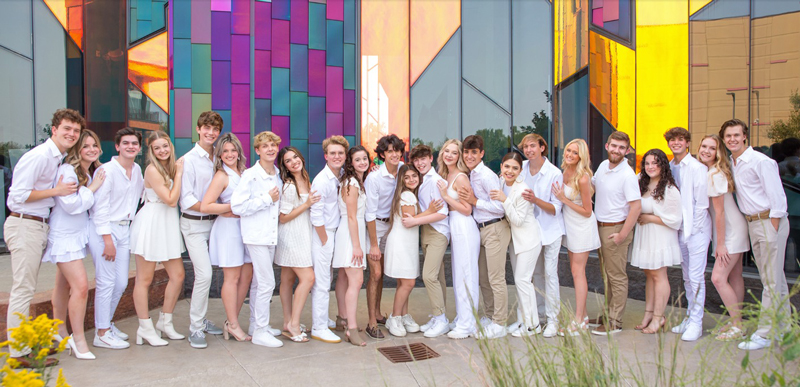 Ever wish you could experience the magic of Glee in real life? 
In Kansas City, a group of teens from 13 Kansas and Missouri high schools are living that dream, and they were just named the 2022 National Champions at The Varsity Vocals International Championship of High School A Cappella in New York City.
Vying for the most prestigious high school a cappella award in the U.S., Kansas City's SoundProof came out on top after competing against 185 groups across the country.
Founded in 2011 by Kansas native James Levy, SoundProof pulls talent from high schools across the metro to curate a squad of singing and dancing teenagers who perform contemporary a cappella—a juxtaposition of ultra-sharp choreography, contemporary pop tunes, and intricate harmonies.
Only one of five a cappella "supergroups" in the nation, the 24 members of SoundProof represent six school districts—The Archdiocese of Kansas City, Blue Valley School District, Olathe School District, Park Hill School District, Shawnee Mission School District, and the Warrensburg School District. The students dedicate time outside of school to rehearse, which results in a winning combination.
Check out SoundProof's winning performance: