When The Elders announced they were going to stop touring in 2018, it was bittersweet. Anyone who has seen KC's own Celtic-Americana folk rock band perform knows they are legendary storytellers with soaring vocals and barn-burning instrumentals. Thankfully, you can still relive the magic of their multi-generational group from time to time—whether it be watching their PBS special or perhaps you were lucky enough to go on their fan-tastic performance cruise in fall of 2019 BC (you know, before corona). And soon you'll get another opportunity on local TV.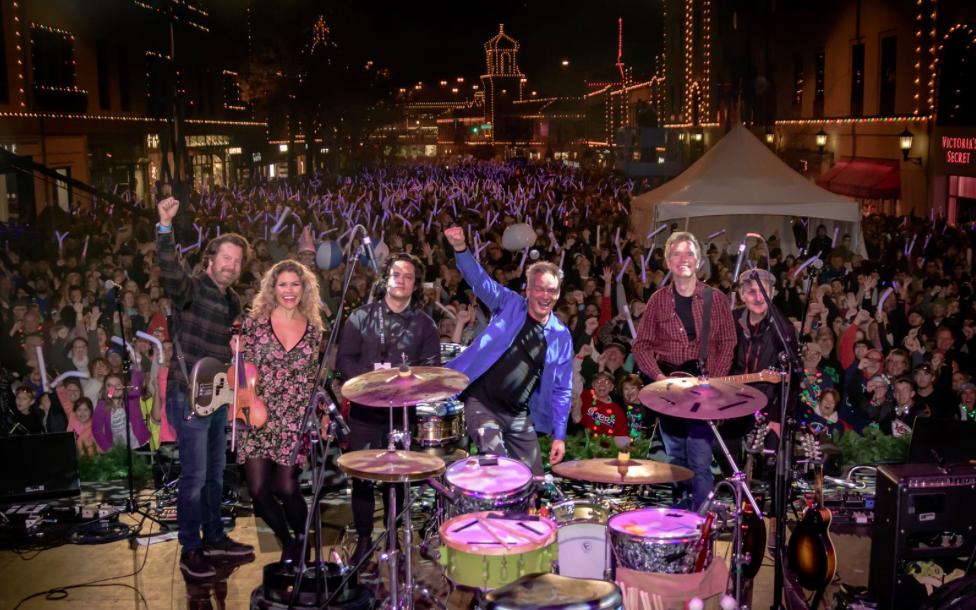 In a walk down memory lane, the Kansas City Symphony has gathered some of the most memorable performances from the past 17 years of its big, annual outdoor Memorial Day weekend concert, "Bank of America Celebration at the Station." Earlier this spring, the Symphony canceled the outdoor concert due to the ongoing concerns of COVID-19 and decided to do a "best-of" broadcast instead. The "best-of" compilation will air Sunday, May 24 at 7 p.m. and Monday, May 25 at 8:30 p.m. on KCPT/Channel 19. And one of the featured guests in this special broadcast is The Elders from their 2015 appearance with the Symphony.

So, we thought this would be a great excuse to catch up with our local Celtic celebs to see if they'd reveal any secrets. (Spoiler alert! They did.)
5) "I get extremely nervous before every show. It does not matter how many people are in the audience. It could be ten or 10,000. It takes two or three songs before my stomach and head finally settle down." — Ian Byrne, vocals, drums, percussion, whistle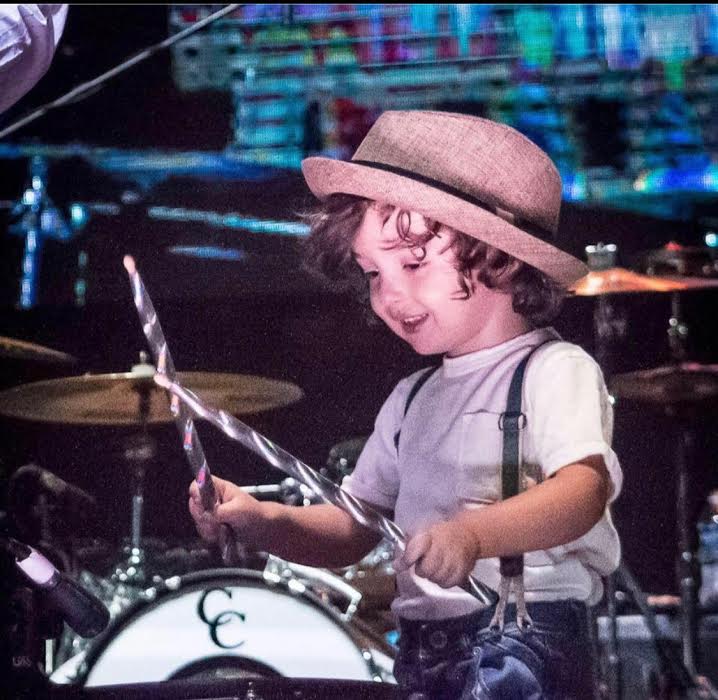 4) "The youngest member of The Elders? Olan Michael Quinn McDonough Byrne. He's been performing on stage at various Kansas City shows since the very early age of 2. He'll be 7 years old this November. He plays the violin, drums, and recently started bagpipe lessons with his papa, Ian Byrne." — Kian Byrne, vocals, drums, bass, mandolin

3) "I almost did not join The Elders because I did not like the name. After 20 years of touring, I now realize the name is quite brilliant!" — Ian Byrne, vocals, drums, percussion, whistle
2) "I met my wife Kathy Quinn [FOX 4 News] in the woods of County Wicklow, Ireland, where I grew up. She was there vacationing with her family. I was walking through the woods with a couple of my pals. We see these beautiful half-Mexican, half-Irish sisters strolling through the woods. (Not an everyday sight there.) We ambush them and start throwing pinecones at them. All her sisters run away except Kathy. She stood her ground and told me to come down out of the tree and fight her. We now have three beautiful children and have been married for 35 years." — Ian Byrne, vocals, drums, percussion, whistle

1) "We were playing somewhere around Philly a few years back. It had been a bit of a grueling week on this tour—some delayed flights, short nights, bad food, etc. I hadn't been sleeping well, and I happened to mention this to our drummer. Later the promoter put us up for the night in a nice hotel that had a casino/mall downstairs. Our drummer, remembering our conversation, offered me an Ambien. I'd heard stories about that, so I said, 'How about just half?'—as I'd never taken it before. See where this is going?
Next thing I know, I wake up in an elevator in my underwear. Nobody's there, but it goes downstairs to the mall. Nobody gets in. Of course, I'm locked out, so I call security on the red phone and a guy who's 6'6″ and 275 lbs. gives me the evil eye, "What's the room number?" We go up, and he lets me in to room 303. He pokes around in there for five minutes and leaves.
After that I never went to sleep without barricading myself in—coupla chairs, doors locked/chained, etc. I never looked at an Ambien again." — Brent Hoad, mostly keyboards and vocals, fiddle, guitar
To watch The Elders along with other local guests and the Kansas City Symphony, tune in to the special KCPT broadcast:
Best of Bank of America Celebration at the Station by the Kansas City Symphony
Sunday, May 24 at 7 p.m. and Monday, May 25 at 8:30 p.m.
KCPT/Channel 19, or YouTube TV (subscription required)
Details: kcsymphony.org/celebration