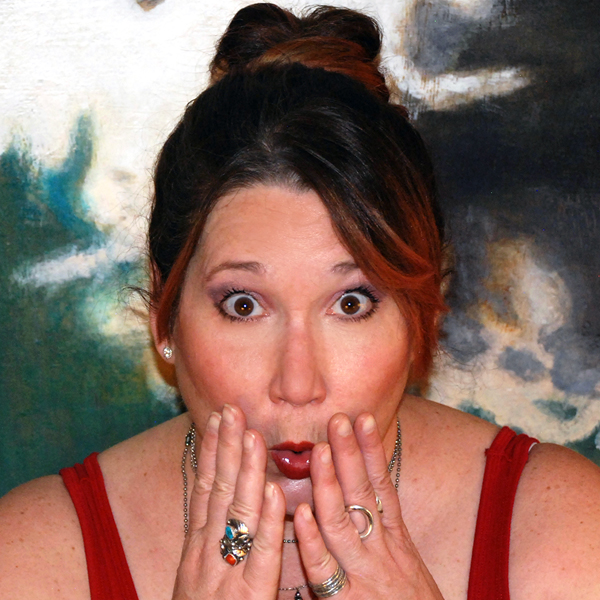 Susan Tilbury's music resume is all over the map, touching an array of genres and locales, from the Ozarks and Nashville to New York and Kansas City. By the time she moved to Prairie Village, Tilbury had left behind several impressive experiences, including time with the Metropolitan Opera and, while in Nashville, collaboration with members of some well-known country stars and indie-rock bands.
These days, Tilbury is at the University of Connecticut working on her doctorate in a rare field of music therapy. She recently answered questions from IN Kansas City about her tumultuous upbringing, her love for all kinds of music, her time with the opera, and her special relationship with Kansas City.
What was your childhood like?
First thing to know about me: I'm complicated, the product of a childhood filled with trauma, chaos, wacky situations, and an enormous cast of colorful characters, all worthy of a Kurt Vonnegut novel. This is reflected in, and explains, both my nonlinear life path and uncommon musical journey.
I grew up in Mascoutah, Illinois, a small farm town about 30 minutes southeast of St. Louis. I am the third of four children, three girls, one boy, born to Ted and Carolyn Stumpf.
When did music begin to become an interest? Who were your first inspirations?
Music was my haven from all the crazy and trauma as early as I can remember. I sang nonstop. Whenever I was walking or playing or working on the farm or daydreaming in school, I was accompanied by a constant internal soundtrack. Music became an insulation to the chaos around me, allowing me to disconnect or dissociate from the stuff that wasn't fun.
First inspirations started with me singing along with the songs of Sesame Street, The Electric Company and Mitch Miller and his Bouncing Ball. Danny Kaye movies were a favorite, along with my dad's crazy, naughty collection of Rusty Warren and jump blues records. I started getting into heavy metal and funk while I was still in grade school, and my older sister introduced me to Nina Hagen and other experimental artists. I became increasingly inspired to seek out new and unusual music.
What was your favorite music in your childhood? The first albums you bought?
Anything I could sing and anything that made me want to move. My brother bought a copy of Rapper's Delight as soon as it came out. That was a revelation for me. Otherwise, I can't really isolate a genre or an artist. I genuinely loved everything, from the Mills Brothers, Elvis, Ella Fitzgerald, Peggy Lee, and Tennessee Ernie Ford to the Spinners, Chaka Khan, Styx, Led Zeppelin, Crosby, Stills, Nash & Young, and the Beatles, of course. If I could sing it, I probably liked it. 
My very first purchases came on 8-track, via the legendary Columbia House Records' 12-for-a-penny deal. I can't remember them all, but I know they included: The Village People, Cruisin'; The Xanadu soundtrack (more for ELO than Olivia Newton John); Supertramp's Breakfast in America; Sister Sledge's We Are Family; and Foghat Live. I was probably 9 or 10 at the time.
When did you first start performing and what were those performances like?
I guess my first performances were with my Sunday school's Angel Choir. My parents didn't attend church more than a couple times a year, but I would walk there on my own, just so I could sing. I took that stuff really freaking seriously. It could get weird how serious I was about it. Fun fact: I was kicked out of the school musical my sophomore year for behaving "too professionally for the talent level of the production." It was incredibly awkward and feels like it could be a scene in a Wes Anderson movie, but, no, it's my life.
By the time I was in middle school, I was marching in a drum-and-bugle corp (soprano bugle), playing flute in band, doing two or three community theater productions a year, and singing in every and any ensemble that would have me. Basically, practicing music with a group and getting up to show what we had done became a drug for me. I was paralyzed by stage fright at first, but it didn't matter. I could think of nothing else.
Let's walk through some points on your resume. First, you attended the eminent Interlochen Arts Academy in Michigan—kind of a big deal. When did that happen and what was the experience like?
Interlochen fundamentally shaped my worldview, my values, and the person I became. I first set foot on campus during the summer between my sophomore and junior year. It is impossible to overstate how profound that experience was.
Everything changed for me on that campus, deep in the northern woods of Michigan. Not only the arts instruction, but the academics, were world class. The environment was teaming with creativity, curiosity, ambition, personalized mentorship, self-expression, and thoughtful introspection. I was surrounded by stunningly talented and intelligent peers. I am tearing up right now, thinking of how quickly and profoundly the path I saw for myself changed, all because a couple people thought I could sing.
After that: The Eastman School of Music in Rochester, N.Y. Talk about that.
Eastman was both hard and amazing. I had never really developed the kind of executive and socio-emotional skills one needs to succeed in college, which is common for kids who come from challenging environments. So, I struggled with self-regulation, but I excelled as a performer and was in high demand as a soloist with the avant-garde and chamber music ensembles. I worked especially closely with legendary lutenist Paul Odette, whose influence I carry with me into every single performance, regardless of genre, even punk. I practiced relentlessly and even took percussion lessons, so I could bust the myth that singers and musicians fall into separate categories.
You spent some time in Nashville in the early '90s. What was that like?
In 1991, I married Hank Tilbury, who had been on staff at Interlochen as an audio engineer. Hank and I moved to Branson shortly after we got married, at the urging of his family in the Arkansas Ozarks. We arrived right when the boom was going crazy. Hank managed the only serious recording studio there. I worked as a florist, occasionally doing some session work for Hank.
Hank and I hated life in Branson, so we moved to Nashville after two years. Hank had graduated from Belmont University's music business program years earlier and had many dear friends there. With some help from my dad, we briefly co-owned a studio on Music Row, where a ton of great bluegrass and singer-songwriters recorded: Bela Fleck, Sweethearts of the Rodeo, a bunch of Edgar Meyer and Mark O'Connor projects, Maura O'Connell. Hank was also an early member of Lambchop during this time. He recorded and produced some of their early stuff – the Hank album is named after him—as well as half of the tracks on Vic Chesnutt's, Is the Actor Happy, at our studio.
We eventually sold our partnership in the studio and Hank went on to do extensive touring with Allison Krauss and Union Station, BR5-49, and Ricky Skaggs, as well as some regular dates with Gillian Welch and Dave Rawlings, a few with Tim McGraw and Faith Hill, and lots of others. 
I didn't do session work in Nashville because I never aggressively pursued it and didn't have the patience or desire to hustle amongst all the other singers looking for work at the time. Instead, I worked as a clerk and buyer at The Great Escape and sang in a band called Horse of a Different Color, which was comprised of Steve Goodhue (Lambchop), Paul Niehaus (Lambchop, Justin Townes Earle), Rob Mitchell (Tanya Tucker, Wang Chung and a ton of crap), Pete Langella and me.
Although we were getting attention from some decent indie labels, Paul was starting to get busy with Calexico and Lambchop, and I was considering going back to school. So, we never released anything commercially.
You then spent a spell with the Metropolitan Opera. What did you learn from that?
I went back to school at the University of Louisville in the summer of 1996 and won the Metropolitan Opera National Council Auditions less than a year later, in February of 1997. Things tend to happen quickly for me when I decide to get serious. Usually too quickly for my own good. I would've benefited from more time in Louisville. I immediately received a ton of contract offers. I also got pregnant later that year. The next couple years were absolutely nuts.
A series of family emergencies offered a perfect excuse for me to put my career on indefinite hold, which turned out to be permanent. I struggled for a bit with this decision. However, I came to these conclusions in the end:
Opera is a career with a short shelf-life for a soprano unless you're someone like Renée Fleming.

Kids are a lifetime commitment, and there are no do-overs in the game of parenting children into happy, healthy adults.

Opera was never my first love, rock-and-roll was.

It literally broke my heart (and my kid's) every time I left even for a day or two to do a gig.

I just didn't have the heart for it anymore.
How did you end up in Kansas City? What do you remember about that time here?
I never thought I would wind up in Kansas City. After a year in Arkansas, My daughter Neve and I came here to stay with my older sister, who lives in Overland Park, while Hank and I did some soul searching regarding where we wanted to be and what we wanted to do with our lives. I loved it, so we moved here. We were both struggling with depression. I might describe us as feckless and floundering without our respective music careers. It wasn't a happy time, but I was determined to give Neve the kind of idyllic childhood I had always dreamed of. I was also convinced the kind of childhood we could provide as industry pros was not the most conducive to their well-being. So, we left that all behind.
We wound up settling in Prairie Village. The day we moved in, neighbors came over with fresh-baked cookies and loads of kids Neve's age were running up and down the sidewalk in front of our new home. That night, as we got into bed, Hank looked at me and said, "I think we've moved to Pleasantville."
In hindsight, I would say I was deeply grieving for several years when we first came to KC. Honestly, without music, I was pretty much lost and untethered. I didn't know how to be the mom I so desperately wanted to be. I didn't know what to do with all the long-suppressed trauma that was surfacing now that I wasn't spending every waking hour—and many of the sleeping ones—learning new music and pursuing a career. I didn't know what I wanted to do with my life.
Then got involved in the local music community.
While I was getting ready to go back to school to study music therapy, I got to know Enrique Chi (Making Movies), and we soon started trading guitar lessons for voice lessons. The guys were young and inexperienced, but I saw tremendous potential. He thought the vocal exercises I had learned at Eastman and Juilliard were crazy, and the rest of the guys teased him relentlessly about the silly sounds I encouraged him to make. But he trusted me and was the hardest-working student you could imagine. He made incredible progress in a hurry.
After about a year, there were maybe 15 minutes spent on me asking how to do something on guitar, and the rest of the time was devoted to singing. I used to take performance notes on my phone at their early gigs, and we would discuss them during our next lesson.
You are a board-certified music therapist. Give us the details on that—what you are doing now? And what has it revealed about the remedial power of music?
I worked clinically for several years after becoming a music therapist. I also worked closely with Enrique's nonprofit music education endeavors during its formation. Regardless of whether it's entertainment, ritual, education, or therapy, music is a uniquely powerful force.
My clinical work is focused on mental health interventions, and I practiced primarily in psychiatric facilities with patients in crisis. Every day, I was fortunate to share music with people who were at their most vulnerable. 
Music and rhythmic coordination are ubiquitous aspects human society that many researchers believe may predate spoken language. When we move together in time, there's an embodied knowing that we are not alone, that our similarities outweigh our differences, and we are stronger together. The power of music to inspire, unite, embolden, heal, or transform is almost incomprehensible.
I eventually became frustrated with a lack of nuanced understanding regarding how music intervention works. Without this understanding, music therapy is essentially an intuitive process, informed by science that is still emerging. So, I've moved on to research now. I research a phenomenon from physics called entrainment, and how it might function during things like chanting meditation, rhythmic rituals, dance, and live concerts.
Then you went to another cold-weather state, Connecticut, to study ecological psychology at UConn. Talk about that.
UConn has the only ecological psychology PhD program in the world. Ecological psychology takes a radically different approach to understanding the behavior of all living systems, not just humans.
I am interested in how collective arousal, particularly in a strongly rhythmic environment, affects minds, bodies, and societies. I am preparing to launch a large-scale survey on the ways people engage with highly arousing music, and why. I am aware of only one other university in the world where I could conduct such a specific line of research, and it's in Okinawa. Connecticut already feels far enough from all the people and places I love in Kansas City.
How has being a mother guided and influenced you?
Being a mother has been everything. That kid is the very best thing that ever happened to me. My mother was my primary abuser in childhood. It was an incredibly harmful relationship, from which I am still recovering. Becoming a mom brought all that up and forced me to start dealing with the trauma if I was to have any chance of not passing it on to Neve. It was hard. I messed up lots. But I'm proud of the part I played in nurturing an incredible human who is the light of my life. Now, I'm pursuing my passions and pushing myself in middle age, so they can see that it's never too late to try something new or do meaningful work. I don't want them to ever feel stuck and afraid, the way I did for years.
Are you still performing in any way?
Yes! I knew I didn't want to find myself in another place where I just couldn't connect with musicians ever again. I got lucky enough to be invited to join a punk/garage band with a couple other academics before I even moved here. We finally played our first gig last week. It's mostly covers right now, but we're writing originals and just doing it all for fun and self-care.
Call me a late bloomer, but I suppose all the crazy has prepared me for what I'm doing now. Any other series of events would have probably taken me in a different direction and prevented me from finding my way to this work that feels meaningful, important, and exciting. It's as if I'm finally stepping into myself and embarking on my real life's work. Here's hoping I have enough time in this life to get it done.