The world of music these days is more expansive and full of potential than ever. It is also populated with more bands and artists than ever, so standing out amid a never-ending and ever-growing stream of traffic becomes increasingly more difficult. And frustrating.
Several artists from Kansas City managed to break through the noise and traffic and resonate far beyond the 816/913. Here are their accomplishments.
Danielle Nicole Schnebelen
The Kansas City native and leader of the Danielle Nicole Band was a Grammy nominee for her contemporary blues album Cry No More. (The winner was Fantastic Negrito.)
She also won two Blues Music Awards from the International Blues Foundation: for best contemporary blues female artist (nominees included Shemekia Copeland, Vanessa Collier, Beth Hart, and Samantha Fish) and for best instrumentalist/bass. She was also a nominee for best vocalist.
Other highlights: Playing for 10,000-plus fans in Grolloo, Holland, in June, and playing in the "northern-most inhabited city on the planet—Svalbard, inside the Arctic Circle(where) the Northern Lights are effectively the Southern Lights"—in October.

Making Movies
Making Movies released their fourth full-length, ameri'kana, produced by Steve Berlin of Los Lobos. It includes the song No Te Calles, which featured Latin-music legend Rubén Blades. The band created an open-source website where fans were invited to add recordings of themselves singing along. That version of the song has been titled Making Movies and Rubén Blades ft. The World.
Guitarist/lead singer Enrique Chi told Rolling Stone the song was written to encourage "artists and the community to raise their voice in the face of political corruption. These individual recordings will be stitched together on the website to form a tapestry of people raising their voice—an infinite song."
The album also includes the song Delilah, which Blades co-wrote with Lou Reed in the 1980s. Blades gave the band a demo of the song to record on their own, and they took it to dazzling heights.
The song, coincidentally, addresses immigration, the explicit theme of ameri'kana: brothers Enrique and Diego Chi are Panamanian; brothers Juan-Carlos and Andres Chaurand are Mexican.
In May, the week of the album's release, NPR's Weekend Edition Sunday broadcast a feature on the band and the album.
In November, Making Movies launched their Panameri'kana Tour, which included a stop in Los Angeles, where the bill featured members of Gogol Bordello and Ozomatli. On Nov. 20, they performed in Mexico City on a bill headlined by Blades.
P.S.: Don't miss their New Year's Eve show at The Truman, in which they (and some guests) will pay tribute to the Clash album Combat Rock. Last year's NYE tribute to Talking Heads' Remain in Light was en feugo.
Samantha Fish
The big news for Samantha Fish was her move to Rounder Records, a stalwart independent label whose star-studded roster includes Alison Krauss, Bela Fleck, Indigo Girls, Irma Thomas, Jerry Douglas, and Bobby Rush.
Premier Guitar magazine raved about Kill or Be Kind, her Rounder debut (and sixth full-length): "Fish's playing reaches a fresh creative peak … as a songwriter, vocalist, and player. She's consistently inventive and dynamic, and many of her solos boldly leap outside the box with wild string-bending and ear-catching octave and delay effects."
Variety called Bulletproof, the album's lead single, "the best new rock song we've heard all year, and maybe for a few years," and heralded Fish as "a bad-ass slide-guitar-wielding female from Kansas City" who lobs "blues-wailing rock and roll."
From American Songwriter: "Fish's talents as a convincing singer and especially a rousingly raw guitarist keep her firmly grounded in the grit and guts that have informed her music."
At this year's eight-day Jazz & Heritage Fest in her new hometown of New Orleans, Fish was listed among the six dozen headliners, a list that included Van Morrison, Herbie Hancock, Gladys Knight, Chaka Khan, Kamasi Washington, and others.
NOLA.com listed Fish's gig at the Orpheum Theater with JJ Grey & Mofro and the North Mississippi Allstars as one of the three best shows to see on April 27 after the fest shut down at 7 p.m.
Fish made big waves overseas as well. From a review of a May 19 show in London: "Charismatic and oozing sex appeal with her sweet fallen-angel voice and heavy rocking-out guitar play, leavened by a well-balanced set list of subtler songs, Fish captivated and captured her devoted fans in the alluring net of her stagecraft and fiery hot licks."
In December, Fish will perform at  the Allman Family Revival concerts in San Francisco, Denver, and New York, The festival, in its third year, features Allman alum, including Devon Allman, plus a long roster of guests. This year's list, in addition to Fish: Robin Zander (Cheap Trick), G. Love, Todd Park Mohr (Big Head Todd), Luther and Cody Dickinson, Robert Randolph, and Lilly Hiatt.
Calvin Arsenia
Arsenia ended 2018 on a high note—NPR's World Café named his song Headlights "one of ten songs public radio can't stop playing."
He sustained the momentum through 2019, performing in 15 states and in Canada (Vancouver, Montreal). He was an especially big hit in Northern California, where he sold out shows in Oakland, Berkeley, and Healdsburg.
Arsenia recorded and released The L.A. Sessions, backed by a band of ringers: Tony Braunagel, Paul Brown, Mike Finnigan, and Freddie Washington. They re-created the album at a sold-out show at The Mint in L.A.
His video for his reconstruction of Britney Spears' Toxic was chosen to be featured in film festivals in Hollywood, Los Angeles, Portland, Ore., and Kansas City.
In October, billboard.com published a prominent story on his video for Back to You, which featured an array of scenes from Kansas City.
A video for his luscious cover of Billie Holliday's Don't Explain (from The L.A. Sessions) is expected to be released before year's end.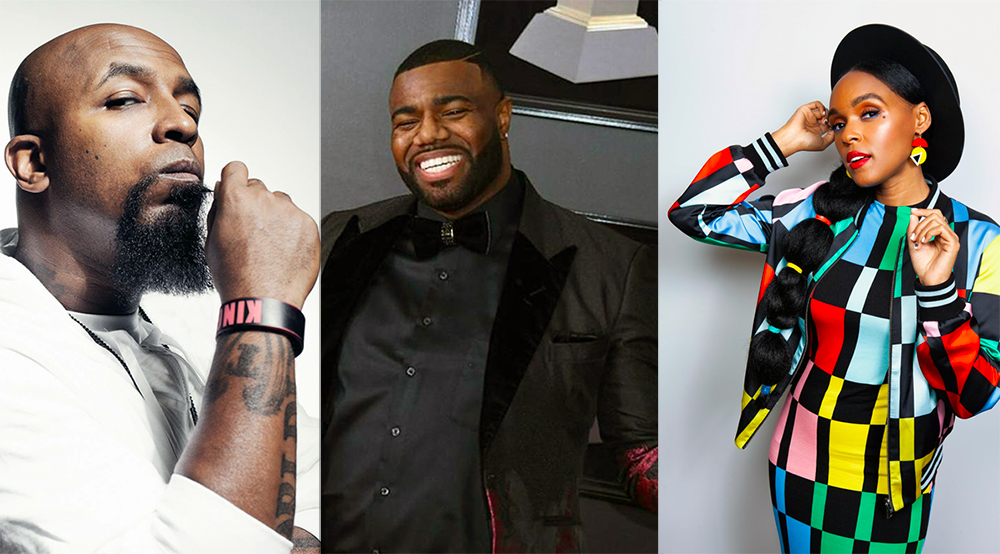 Other Notables
In addition to touring relentlessly through 2019, Kansas City's most successful and popular hip-hop artist, Tech9, released three—yes, three—albums: N9na, KIBOSH (with Krizz Kaliko) and Stranguelation Vol. III, the ninth album in his Collabo Series.
Danielle Nicole wasn't the only Kansas Citian to receive Grammy attention. Music producer Anthony Jermaine White—aka J. White Did It—was a nominee in Record of The Year for his work on Cardi B's single I Like It. White is a Leavenworth native and former Kansas City, Kan., resident.
Though she hasn't lived here in a long while, we should mention that Kansas City, Kan., native and music/film superstar Janelle Monáe received two Grammy nominations: Album of the Year for Dirty Computer; and Best Music Video for Pynk.
Shawnee native Amanda Fish won a Blues Music Award for best emerging artist album for her stellar Free album.
Radkey, the trio of brothers from Kansas City (via St. Joe) sold out a headlining show in Rotterdam, supported the German punk band Wizo during a tour of Germany, and performed Surrender on stage with Cheap Trick at Starlight Theatre.
Ryan Jamaal Davis, the Kansas City resident (via Alabama) who performs as Kadesh Flow, played trombone on 85 to Africa, the latest album from rapper/producer Jidenna. The album debuted at No. 11 on the Billboard 200 chart. He also played "pivotal organizational and performance roles" in a tribute to the Japanese composer/producer Nujabes at Otakon 2019, the largest anime convention on the East Coast. As Kadesh Flow, Davis joined J-pop star Minmi and other well-known MCs in the tribute, which sold out a 3,000-person theater.
The Get Up Kids released Problems, their sixth full-length and a candidate for year's best. And they toured North America and the world, stopping in Australia, Japan, and Malaysia, among other ports. Next year marks their 25th anniversary; the Kids still have it, on the road and in the studio.
---
Want more Timothy Finn?
Check out his weekly online-only content at inkansascity.com. Every Wednesday the website publishes his list of Top 5 Not-to-Miss Concerts in the metro. Every week you'll find his revered, rollicking, reasoned reviews and commentary.
Email Timothy Finn at tfinn@inkansascity.com