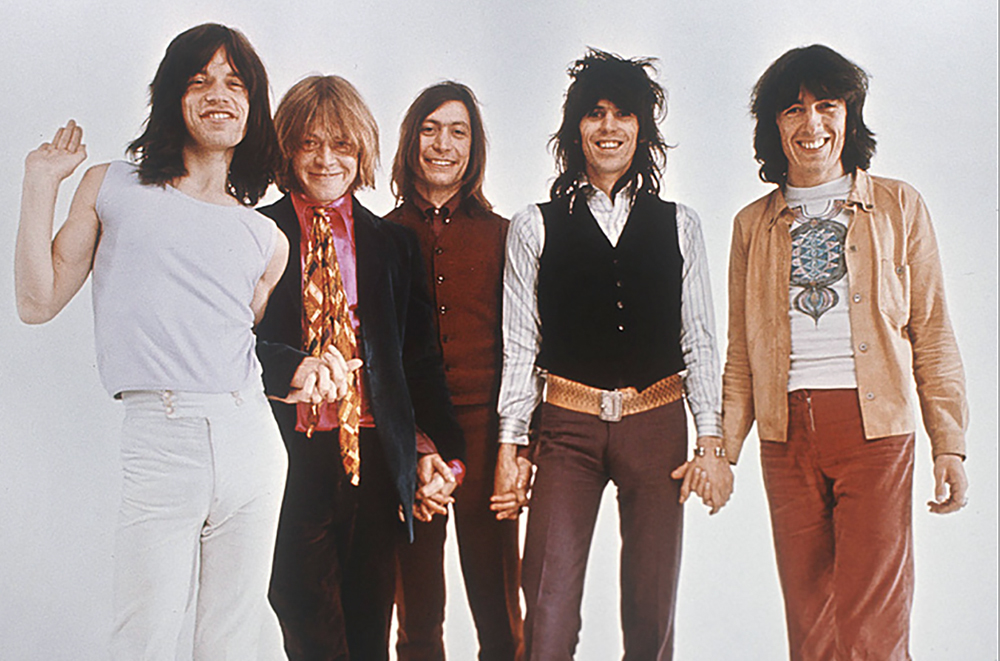 Like a Rolling Stone
Fifty years is a good luck charm for Kansas City. The Chiefs in the Super Bowl. And now the Kansas City Symphony and rock band Windborne join forces to groove to The Music of the Rolling Stones: Mick Jagger and Keith Richards 1969, the fiftieth anniversary of two major albums—Beggar's Banquet and Let It Bleed. Okay, You Can't Always Get What You Want: the band won't be there in person.
But there will be plenty of satisfaction with covers including Gimme Shelter, Brown Sugar, and I Can't Get No Satisfaction. Go ahead, dance in place on March 13 and 14 at 8 p.m.. 
The Kansas City Ballet's Got New Moves
Traditionally, ballet has meant 19th-century music, male choreographers, female dancers in tutus. But as with all the arts, ballet continues to evolve. For the past several years, the Kansas City Ballet has been offering New Moves, contemporary ballet performed in an intimate setting, the Todd Bolender Center for Dance and Creativity.
In this very popular production on March 26-29, you'll see fluid, athletic, tutu-less dancers performing the work of seven different and soon-to-be-sought-after choreographers, including several women. You'll be seeing the future of this art form. 
It's a Shoe-In
Shoe people know that footwear can be an art form. Christian Louboutin. Manolo Blahnik. Jimmy Choo. Air Jordans. So, it's no surprise that shoes in contemporary artist Summer Wheat's current exhibit Blood, Sweat, and Tears at Kemper Museum of Contemporary Art have inspired a new event, Shoe Party.
Wear/show off/vamp your most fabulous footwear and shuffle on down to the Kemper. Do good by bringing your gently worn or brand-new shoes to donate to Shoe Kansas City. At "Shoe Party," you'll meet and mingle with shoe-minded people, create shoe art, and take part in a shoe fashion show.
There is no cost for this event held March 27 at 6 p.m., but reservations are required.