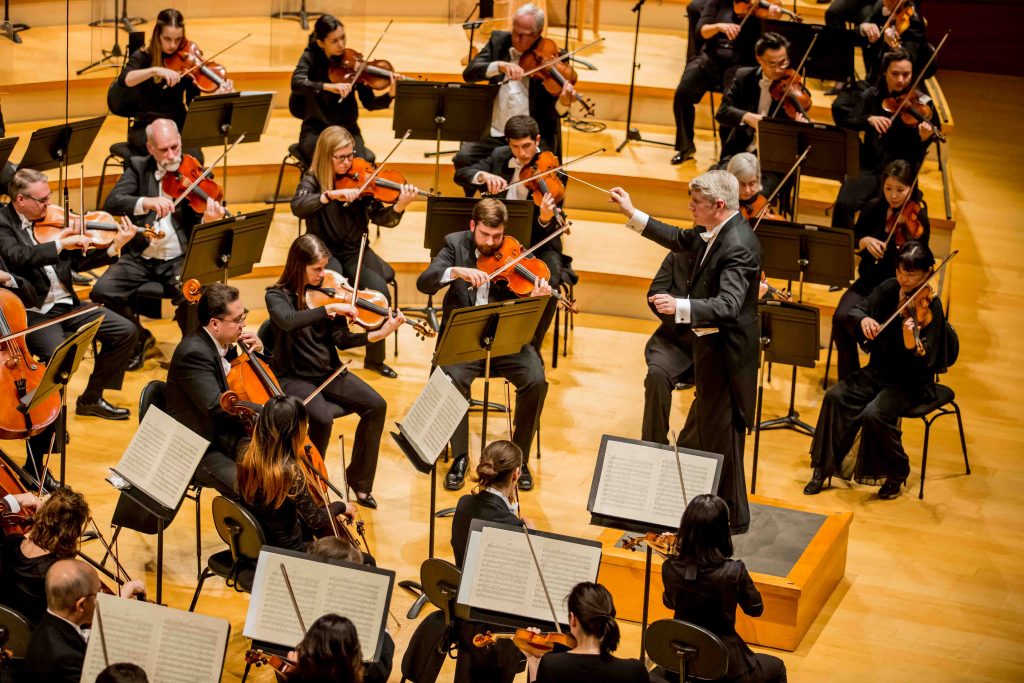 Antonín Dvořák's beloved Symphony No. 9 ("from the New World") is a master class in thematic development: There are at least ten melodies I can sing for you right now, all memorable, all brilliant. Just hearing how the motto theme weaves its way through all four movements tells you all you need to know about the craftsmanship and artistry that defines Dvořák's music.
Dvořák's Ninth was composed in 1893 while he was the director of the fledgling National Conservatory of Music of America in New York, and while it is a distinctly Czech piece by a distinctly Czech composer, it's perfectly acceptable to adopt this symphony as our own and to view it as a launching pad for the American music that would be written in the 20th century.
On a program with two other prominent 20th-century American composers, it's only fitting that the Kansas City Symphony would close this weekend's concerts at Helzberg Hall under the direction of Michael Stern with the masterwork that gave a jolt to the American musical landscape.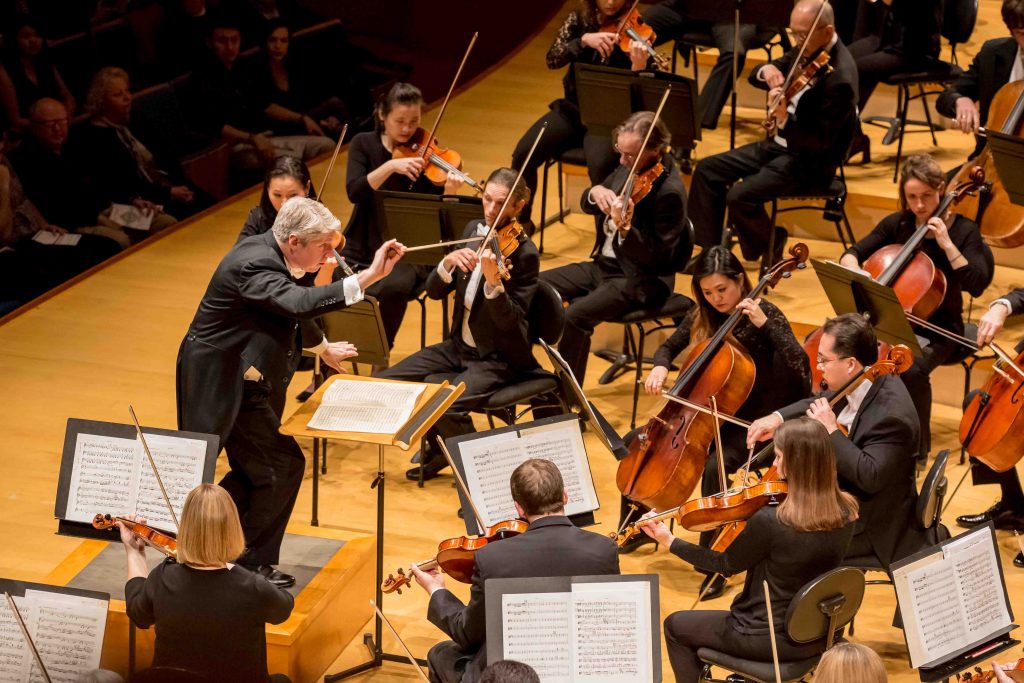 Conducting without a score, as he does often when orchestral giants are performed, Stern led a faithful, impassioned reading of Dvořák's Ninth. So often it can be tempting to put a different spin on things and get too cute by half with a score like this, but the love and admiration Stern has for this work was so clear that you knew from the first few bars that this interpretation would be great. And in many ways, this was even better than some of the New World recordings you may own.
You'd be hard-pressed to find a false move here. There was a slight rallentando in the second theme of the first movement that was a subtle but lovely touch. Tempos in the third and fourth movement were appropriately brisk. The finale shouldn't be as slow and deliberate as some conductors prefer, and Stern gave it the right urgency and drive. And in the stirring Largo movement, first-year orchestra member Tim Daniels played arguably the most famous English horn solo of all time with the grace and poignancy it deserves. Just pure class.
As was most everything else with this New World. It was a performance that contained precisely the intensity, warmth, tenderness, and sense of triumph that the symphony requires. It can be understandable to go through the motions with well-known pieces of music, but there's something about Dvořák that doesn't let you. It doesn't matter how many times you hear it—this is music that affects you in the most profound way possible, a classic that audiences and musicians everywhere have enjoyed for more than 125 years. It was enormously satisfying to revisit his New World again, and I'm sure Dvořák would've approved of sharing a program with these two composers who helped carry the mantle of American music.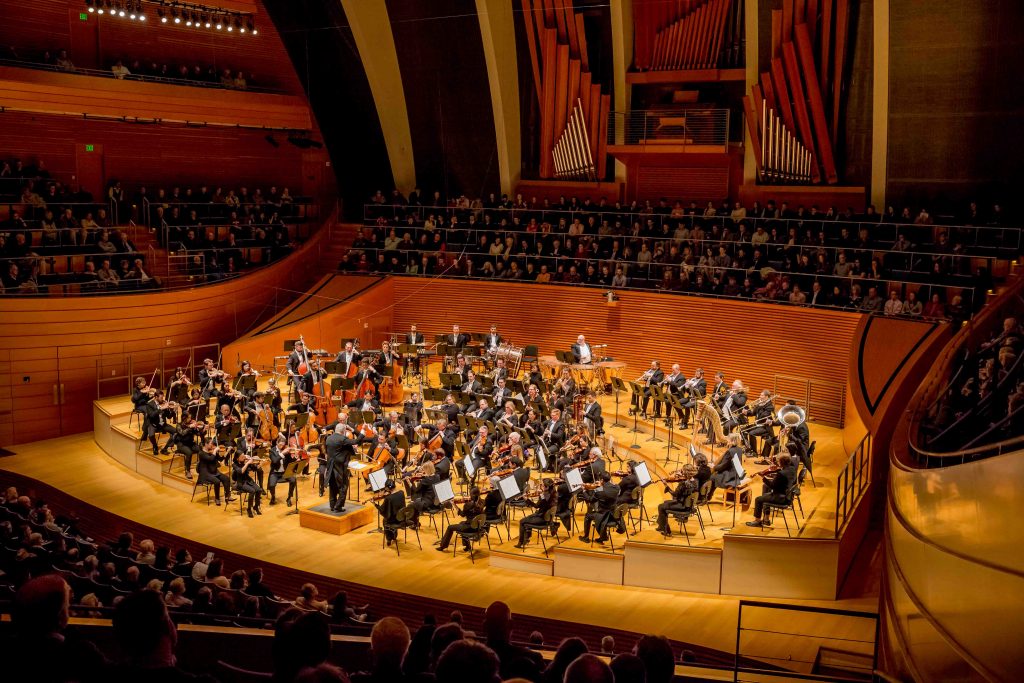 With no soloist joining them this weekend, it was a dazzling showcase for the orchestra, spotlighting the best American music has to offer.
A little more than 30 years after New World premiered, George Gershwin was taking the jazz idioms of the day and running with them. Already enormously popular with Rhapsody in Blue (1924) and An American in Paris (1928), Gershwin impeccably adapted Latin rhythms with his Cuban Overture from 1932, which opened the concert. Seven percussionists had a chance to shine in a piece that's full of maraca-shaking, gourd-scraping, bongo-thumping swagger, and there was also great work from woodwind soloists in the overture's slower B section.
Kansas City native Pat Metheny's Imaginary Day for Vibraphone, Marimba and Orchestra was originally supposed to be performed, but the Kansas City Symphony found a delectable replacement. Howard Hanson, the pride of Wahoo, Nebraska, was already well into his tenure as director of the esteemed Eastman School of Music—a post he held for 40 years—when he composed his Symphony No. 2 ("Romantic") in 1930.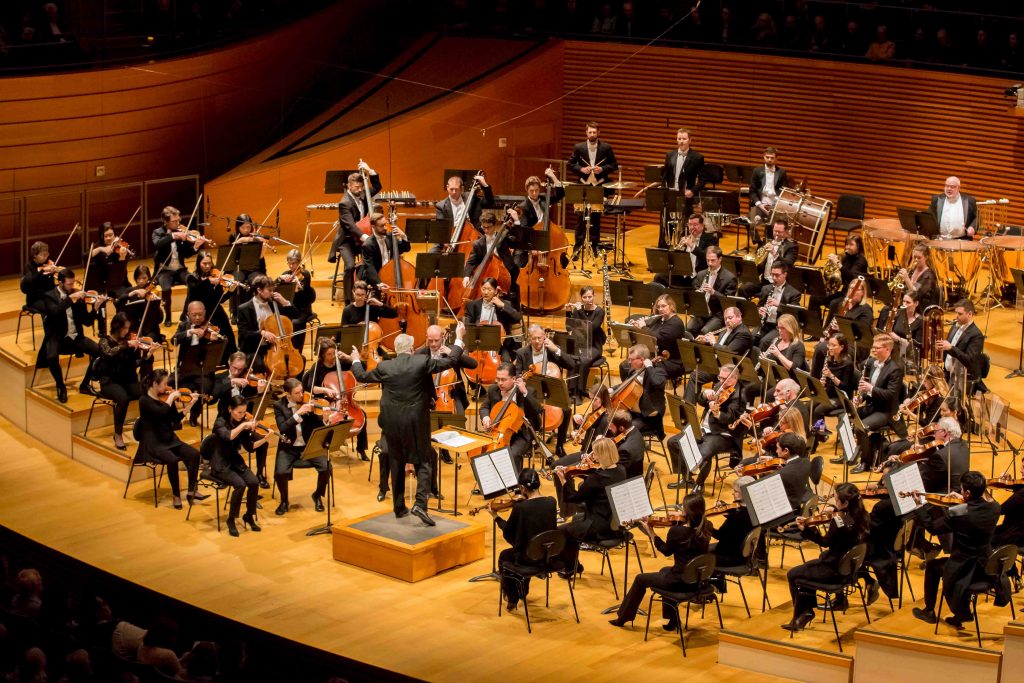 The subtitle is wholly representative of Hanson's lush, tuneful style that sadly fell out of fashion by the 1960s. Thankfully, we've come to our senses and have put this gorgeous symphony back in the concert halls where it belongs. As performed by Stern and the orchestra, Hanson's Second was even more successful than the Gershwin, playing it as though this was the plan all along instead of the Metheny concerto. The first half of the concert belonged to the French horns, which took full advantage of all the great melodic lines that Hanson composed for them and they played them with uninhibited flair.