Sponsored post: 
There's near the stage. There's front row. And then there's sitting mere feet away from internationally renowned classical musicians. That's the premise behind Park University's International Center for Music's upcoming, one-of-a-kind benefit concert.

The inaugural event, "Stanislav and Friends," will be held on September 20th at Helzberg Hall in the Kauffman Center for the Performing Arts. What's unique? Two hundred people—the benefactors for this party—will have an opportunity to sit on stage with these world-class artists. It's a once-in-a-lifetime opportunity. The concert itself runs 75 minutes, after which delicious food and drink will be served as the guests mingle with the artists.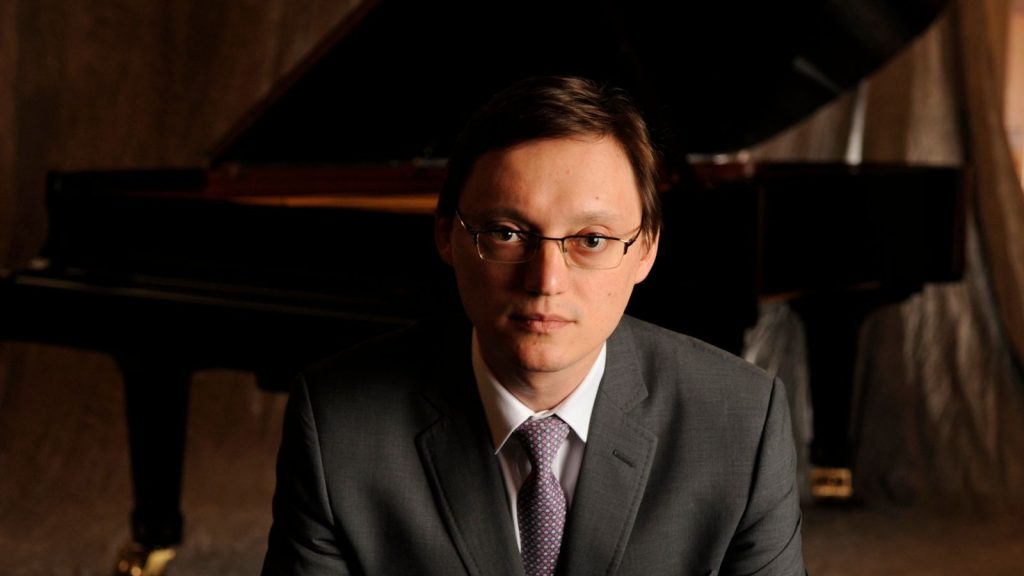 The evening will raise some much-needed funds for Park's International Center for Music—an apprentice program that's quietly producing some of the best classical musicians in the world. Created and spearheaded by founder of the Park ICM and Director of the Piano Studio Stanislav Ioudenitch, this intensive training program is one-of-a-kind in the United States. Ioudenitch had a dream to launch the program, which is similar to an apprentice/master program he had experienced in Russia. It's Old-World European, where each student works specifically with a master. Much more than a teacher/student relationship, the faculty mentors the students, who hail from all over the world.
The boutique music program is small, but mighty, as the conservatory has a mere 30 students. It's extremely difficult to be accepted into the program because of the caliber of students vying for an open slot.
For Ioudenitch and company, the conservatory program has been a dream come true. Park University and Ioudenitch have built the kind of world-class conservatory he envisioned. Now their protégés are blossoming, some of whom are becoming globally recognized names—including revered pianist Behzod Abduraimov, who even rapper Snoop Dogg follows on Instagram. Seems Snoop Dog was there when Behzod played the Hollywood Bowl and became part of Behzod's fandom. One quick look at Behzod's Instagram page and you can spy his world-wide fan base.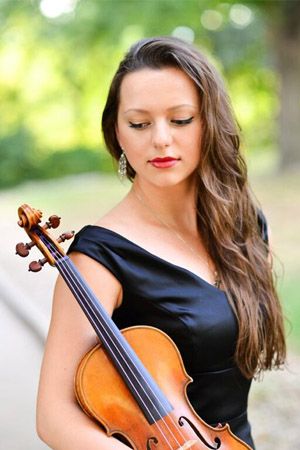 September's benefit concert for the center's student scholarships will highlight Van Cliburn gold-medalist Ioudenitch, as well as his friends and colleagues, such as pianist Kenny Broberg, cellist Dilshod Narzillaev, and violinist Maria Ioudenitch, Ioudenitch's talented daughter.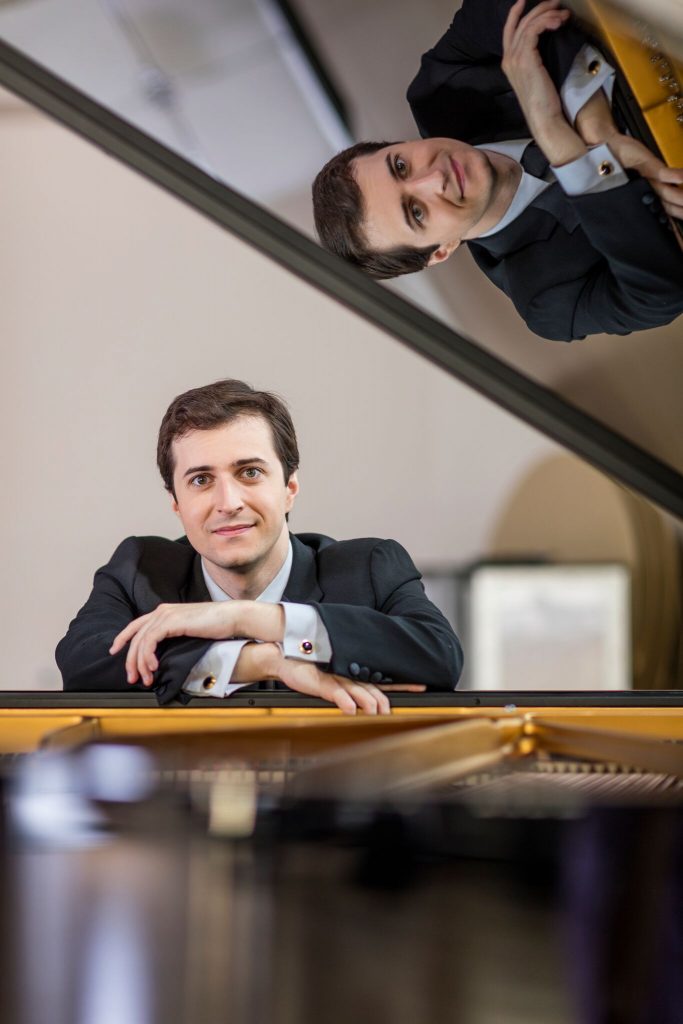 Broberg is an acclaimed pianist in his own right and recently won the bronze medal in the Olympics of musical competitions—the XVI International Tchaikovsky Competition in Moscow. Broberg was the only American in the finals—and he is also a master's degree candidate at Park University.
With superstars Broberg and Abduraimov on the roster, the evening promises to be an intimate salon experience. Guests can expect to be enthralled by the music as well as the setting—a refined living room on the Helzberg Hall stage.

In addition, the evening's performance includes The Park Trio, comprised of Ioudenitch (a Van Cliburn Gold Medalist), International Tchaikovsky Competition gold medalist Daniel Veis (the head of Park's cello program), and Lithuanian-Israeli violinist Ben Sayevich (the head of Park ICM's violin studio).  It's expected to be one of the evening's most anticipated performances.
And the grand finale, you ask? It promises to be quite a treat. Anticipate dueling pianos.
This inaugural event is sure to sell out, so if you're interested in purchasing tickets, we'd suggest ordering them soon. Don't miss "Stanislav and Friends" on September 20th at Helzberg Hall, Kauffman Center for the Performing Arts.