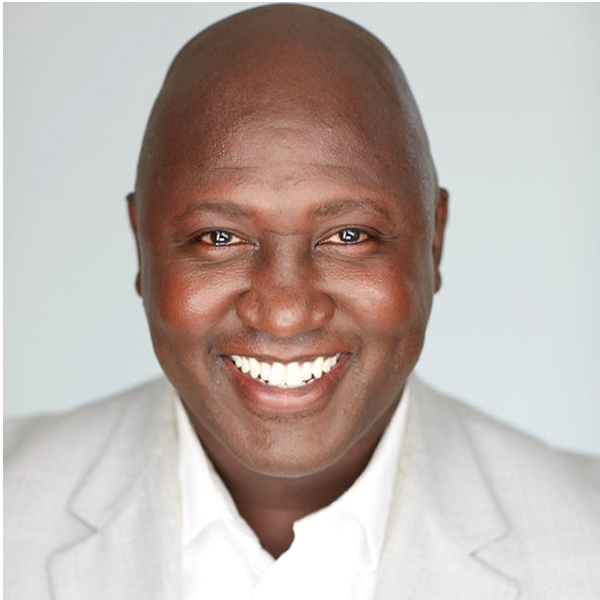 Presented by Equity Bank
When we think Black opera, we might recall the internationally known 1935 Porgy and Bess. It was composed by George Gershwin, with libretto by author DuBose Heyward and lyricist Ira Gershwin—all white. We may not know of Scott Joplin's Treemonisha from 1911, not as widely known and the only much-performed Black opera written by a Black composer. 
Robert McNichols, Jr., wants to change that. He is both a scholar and a performer. The bass-baritone is a graduate of the University of Kansas School of Music, where his doctoral dissertation researched operatic arias by African-American composers for low-voice singers of African descent. He grew up in St. Louis, where his first big operatic role was in Adolphus Hailstork's Joshua's Boots, its Black-cowboys-in-the-Old-West libretto by Kansas City's Susan Kander, commissioned by the Opera Theatre in St. Louis and the Lyric Opera of Kansas City. He has performed all over the country and founded Black Musical Arts Community Choir.
He is the former assistant director of education at the Lyric Opera of Kansas City and is currently manager of education and outreach programs at Musical Heritage Theatre in Crown Center—and loves opera. His favorites "all feature a baritone as the lead character," he says, "including Der Fliegende Holländer by Wagner, Hamlet by Ambrose Thomas, and Rigoletto by Verdi."
For more information, contact bmacommunitychoir@gmail.com
As a boy, were you interested in opera? How did you get hooked?
Basically, no, not at all. We watched lots of musicals, and I always enjoyed the classical music when watching the Olympics. I had been conditioned by society, and cartoons to make fun of the art form. However, the cartoons did develop my ear for recognizing the melodies of the most prominent repertoire in opera history, such as from Wagner operas (Kill the wabbit, Kill the wabbit) and the aria Largo al factotum from Rossini's Il Barbiere di Siviglia.
I was in a high school training program in St. Louis that took a group of students to hear Denise Graves with the St. Louis Symphony. My classmates and I were so completely blown away by the beauty and power of her voice we could barely keep quiet while she was singing. I was hooked.
As a champion for Black voices in opera and other types of musical performance, what do you hope to change?
I hope to be a mentor for young Black singers and help them reach their highest potential in not just repertoire for Black singers but standard repertoire as well. I also hope to give greater exposure to Black composers past and present.
I don't believe there is color-blind casting currently. Black singers often only get called and/or cast because there is a Black show a company needs them for. It is great that more Black works are getting attention, but we have a lot of work to do to be more inclusive in standard repertoire.
How did you come to the BMA Community Choir?
After touring the world with ensembles such as Harlem Opera Theater and The American Spiritual Ensemble, I was inspired by the artists I worked with and the repertoire we performed to found The Black Musical Arts Community Choir in 2013. We have an amazing community of artists in Kansas City, and can draw more great artists here if there are opportunities for them. Our inaugural concert was a composer showcase featuring the music of award-winning composer Anthony Davis. We brought him to KC for a small community tour with area schools, performed several of his works including from Opera X being performed this season at the Metropolitan Opera, and hosted him for a performance and interview. Currently we're in a hiatus but may produce future projects should support materialize.
You live and work in the Kansas City area. How has this environment nurtured your career?
I came to Kansas City to study and start my career. While the city was very supportive to me as a student/young artist, it is very limited in support as a professional artist. The expectation in the classical community is that you can make professional connections to national opportunities through your student and young artist programs, but that was not the case for me, unfortunately. I've been fortunate to do some very nice regional productions, but the area still doesn't have enough work to really support yourself as an artist and requires you to find other means. This is part of how I've gotten into arts administration, producing my own programs, and starting BMA.