While it's not necessarily surprising information, streaming TV shows and films recently became the No. 1 quarantine hobby across America during the pandemic. Plenty of folks have either discovered or re-discovered series from days gone by to escape in these turbulent times.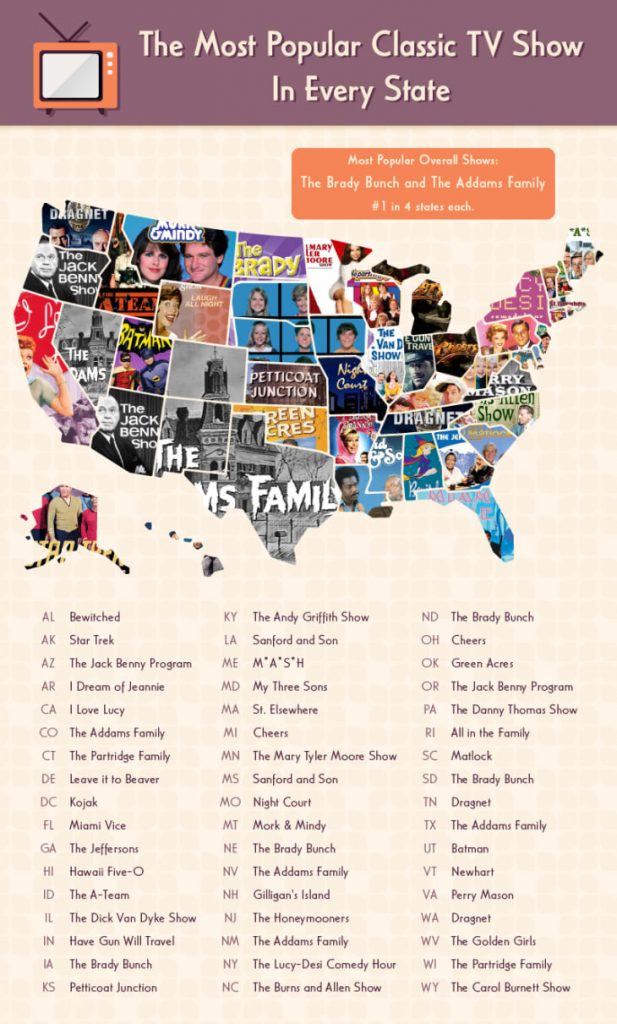 Using Google Trends data from the last year, life insurance company Coventry recently conducted a study to determine the most popular old-school TV shows in the country. Apparently, America's taste in classic TV is particularly diverse, with 40 different shows coming in first in at least one state. (No particular show secured the coveted top spot in more than four states, however.) What were the top overall shows in America? It was a pretty solid split between 1969's The Brady Bunch and 1964's The Addams Family.
But when it came to individual states—like Kansas and Missouri— results varied. (For example, the 70s CBS sitcom The Mary Tyler Moore Show triumphed in Minnesota—where the series is set.)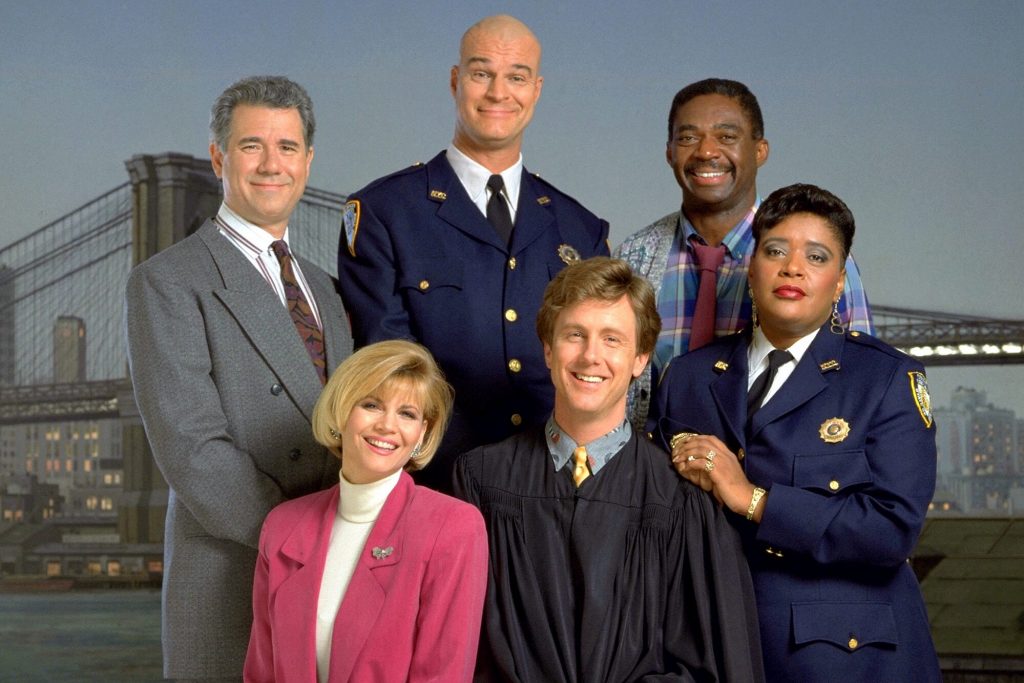 Missourians are partial to Night Court, the Harry Anderson-helmed sitcom that won a slew of Emmys in the 80s. A fairly benign choice, yes? Granted, it's not as riveting as New Hampshire's pick of Gilligan's Island.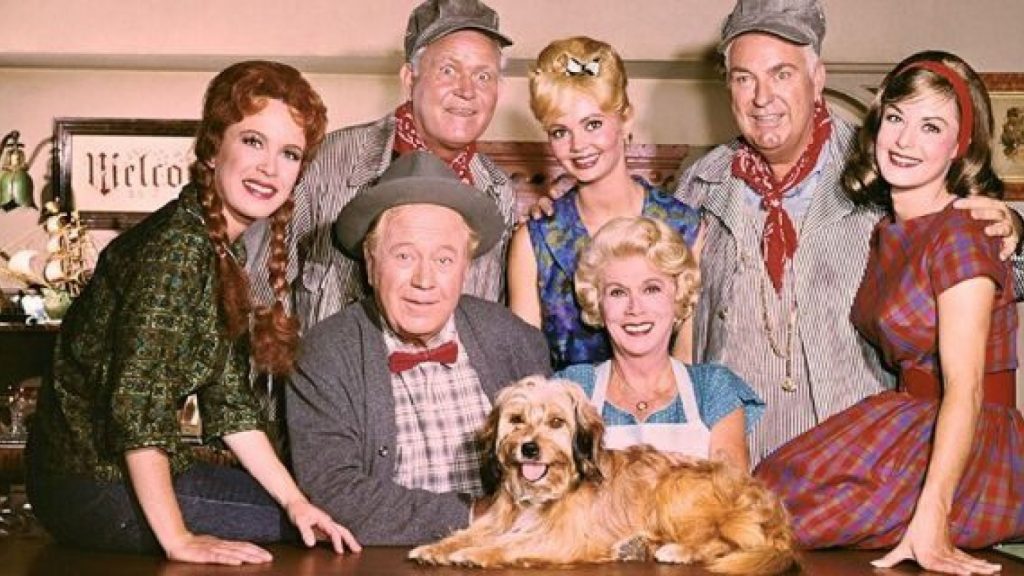 Kansas's choice, meanwhile, is a headscratcher. They picked the 60s staple Petticoat Junction. Not familiar? Neither were we. The sitcom's foibles take place at the Shady Rest Hotel, which is run by Kate Bradley and her three daughters Billie Jo, Bobbie Jo, and Betty Jo. The series was one of three popular rural-centric sitcoms on the air at the time—including The Beverly Hillbillies and Green Acres. Turns out the idea for Petticoat Junction came from show creator Paul Henning's wife, Ruth. "The Shady Rest was based on a real hotel in Eldon, Missouri, run by my wife's grandmother," Henning told the Orlando Sentinel. "That's where the hotel and the train and the whole setting came from, from Ruth's reminiscences of visiting her grandma."
Our choice likely would have been The Golden Girls. Fortunately, that was also West Virginia's pick. Either way, it's nice to see folks enjoying vintage TV fare all over again.