Sponsored content:

Do you hear that? That's the buzz surrounding Friends of the Conservatory's upcoming Crescendo event on Friday, November 8th. Given the noteworthy pedigrees of the people involved, it's no wonder this popular annual affair raises hundreds of thousands of dollars each year to support talented UMKC Conservatory students. Now in its 23rd year, the stellar gala continues to charm, dazzle, and impress patrons. Says Diane Petrella, the dean of the Conservatory, "The dinners and performances were originally held in hotel ballrooms but were moved to the Kauffman Center for the Performing Arts in 2012, allowing us to really showcase our students on a world-class stage."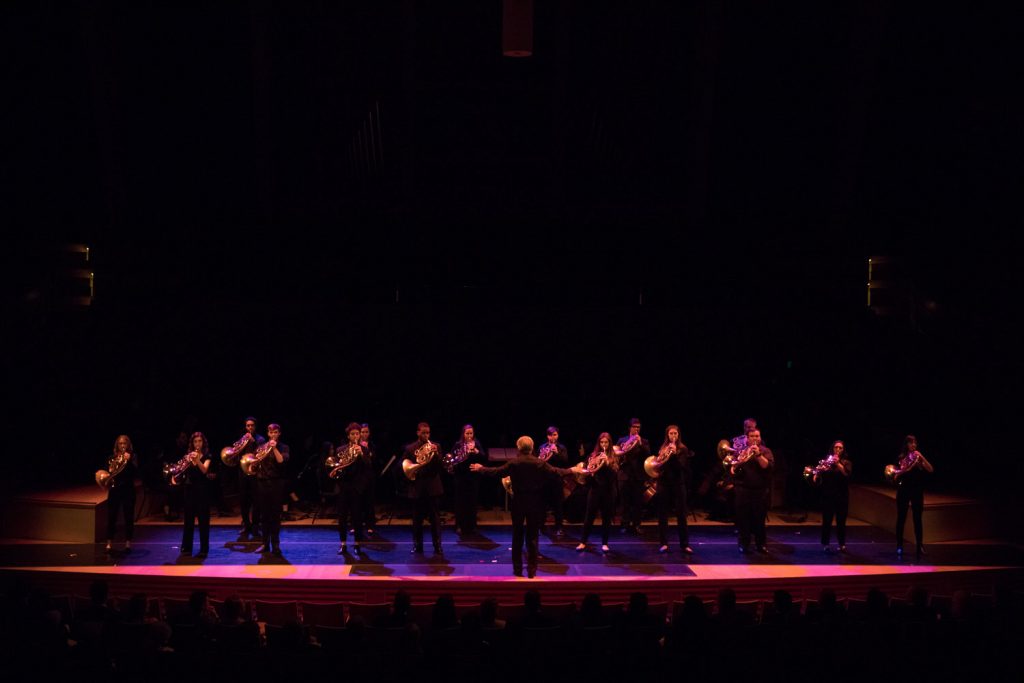 The stage is set for a world-class performance!
Each year the Conservatory unveils an impressive performance in Helzberg Hall by hundreds of the Conservatory's most accomplished students and faculty. Patrons always find themselves in awe, given the myriad talent that's featured on stage. Whether you're a lover of jazz, opera, theater, dance, or classical music, you will be sure to hear a dazzling array of genres. "The performance itself is fast-paced and exciting—we feature nearly every aspect of the Conservatory in a one-hour concert that flows seamlessly from one piece to the next without applause," says Petrella. "Where else can you experience over two hundred performers playing with an orchestra or symphonic band, dancing, singing with a choir or in an opera scene, playing an instrument as part of a small group or as a soloist, and acting in a scene—all in a single hour? This is truly a unique event and is the perfect opportunity to experience everything the Conservatory has to offer."
The evening's festivities always start off on a high note as gala guests gather in the glorious Brandmeyer Great Hall for cocktails and dinner before the concert. It's the perfect start to an auspicious evening of fundraising. "The food at the Kauffman Center is amazing, and the Friends of the Conservatory create a beautiful ambiance to set the stage for the evening," says Petrella. Once the concert is over, guests are encouraged to "meet and mingle with some of the evening's featured performers," she says. Desserts, sweets, and serenades are included in the post-performance revelries.
Surprises in store?
Of course, we had to ask about any surprise performances or special guest stars. Apparently, everything is tightly under wraps. "All of the repertoire is top-secret—even from the planning committee, so no one ever knows what to expect," Petrella says. "Putting together a continuous concert each year is a challenge, and I love the creativity our faculty and staff bring to the process of making each year's concert a unique experience.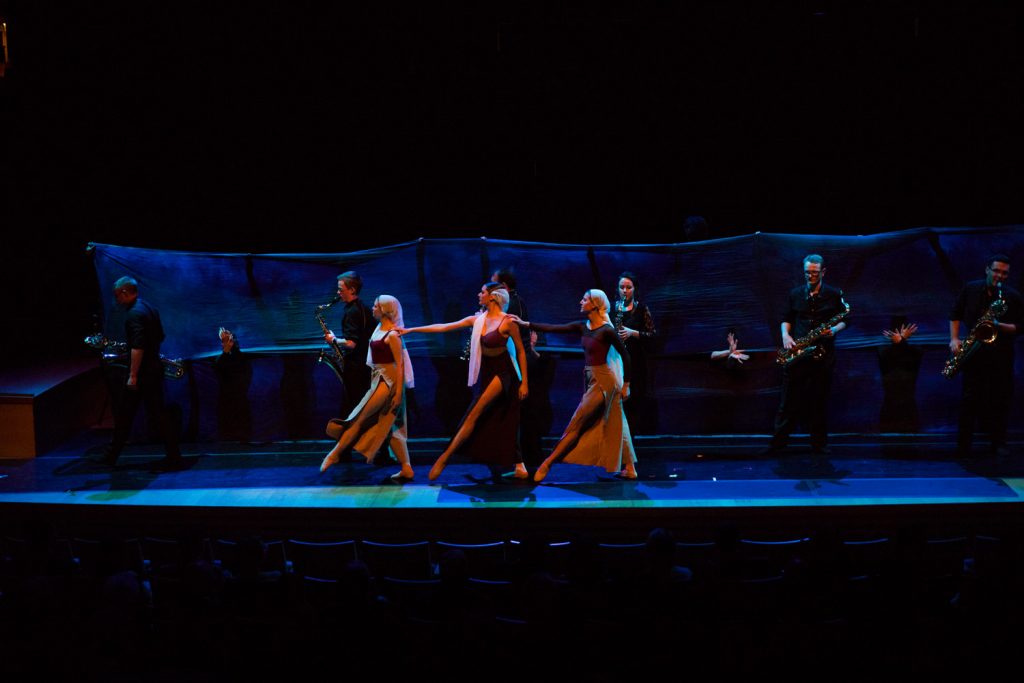 A Kansas City treasure
All funds raised from the event will go toward scholarships for students at the UMKC Conservatory. Even better? Your contribution is tax deductible to the extent allowed by law. "These scholarships are key to recruiting top talent to the Conservatory, many of whom stay in Kansas City and contribute to our communities as music educators, actors, music therapists, dance teachers, performing artists and leaders in arts organizations," says Petrella. "Supporting the Conservatory is supporting the future of the arts in Kansas City."
Founded in 1906, the UMKC Conservatory has been nurtured for more than a century by the community. Plus, alumni, faculty and students from the Conservatory have been instrumental in founding nearly every arts organization in Kansas City. "The Conservatory has had a significant impact on building the arts infrastructure and creative workforce in this region," says Petrella.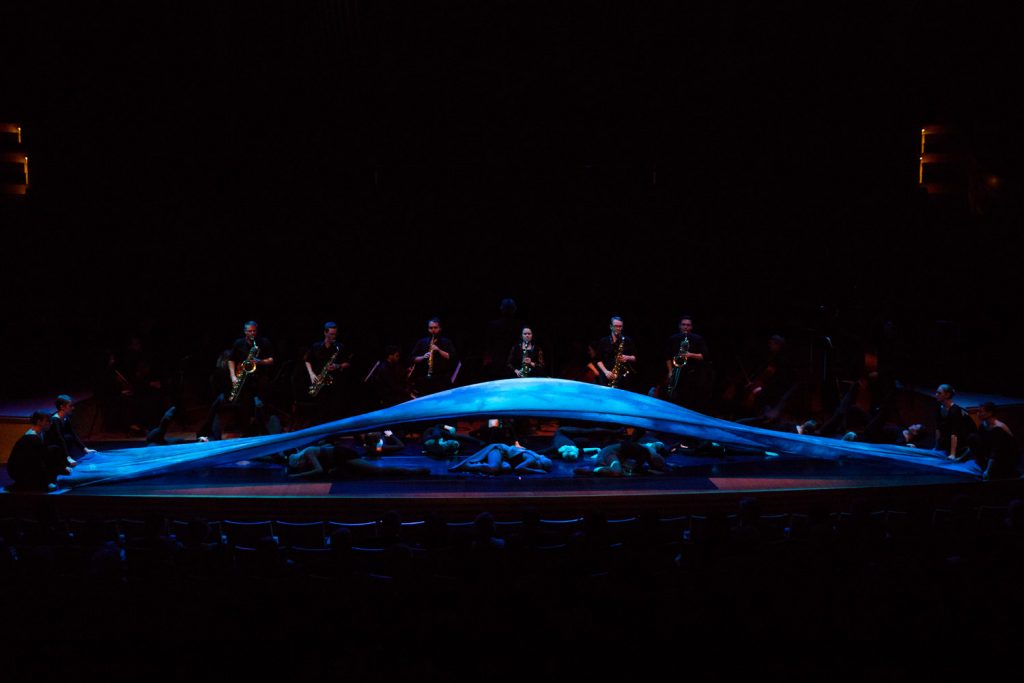 Tickets go on sale October 1st!
Crescendo will offer gala attendees an unforgettable night, but you can be sure tickets will go fast. Concert tickets include the stunning performance by Conservatory students and faculty followed by a reception with complimentary dessert and more music.
Single adult tickets: $50/person, call 816-944-7222 or go to tickets.kauffmancenter.org/events. Student tickets: $15, call 816-944-7222
Promo code: CrescendoINKC
Gala tickets: $300/person: includes a gourmet dinner and reception prior to the concert.
For more information about purchasing Gala tickets, please contact Mark Mattison at 816-235-1247 or mattisonm@umkcfoundation.org.