Presented by Equity Bank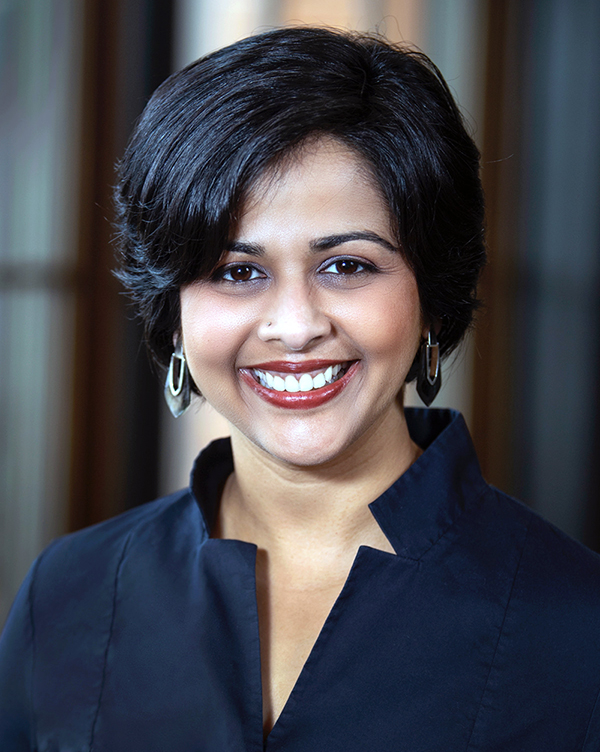 With unanimous approval from its board, the Kansas City Art Institute (KCAI) chose Ruki Neuhold-Ravikumar as its 25th president, succeeding Tony Jones. With only a few months on the job, Neuhold-Ravikumar not only embraces the institute as a place of higher learning, but also as a "nurturing creative community," she says. "I am excited to lead KCAI into its next phase of evolution."
Born in Chennai (formerly known as Madras), India, Neuhold-Ravikumar has taken a long and winding path to becoming an award-winning graphic artist as well as a dynamic administrator, receiving an MFA in graphic arts from Iowa State, a certificate of museum studies from Northwestern, and business training at Yale. Most recently, she was the director of education for the Cooper Hewitt, Smithsonian Design Museum in New York City.
"I have the joy and pleasure of getting to know the faculty and staff, each of them pushing the boundaries of their field. I am interested in developing partnerships in the community and continuing the long and impressive history of supporting and developing creative professionals," she says, many of whom have been featured in the pages of this magazine. "I want to build with change in mind."
Neuhold-Ravikumar is married to Patti Neuhold-Ravikumar, the president of the University of Central Oklahoma in Edmond, Oklahoma. The key to the success of their long-distance relationship might have a little something to do with a popular cat named Pixel. Read on.
You're early into your first year at KCAI. How has your vision for the institute changed/broadened/deepened?
I'm even more impressed and more impassioned. KCAI changes the game for higher education. Students come here, maybe not knowing what they want to do in life, and they just light up. They see what the future could look like for them.
We have always been a local gem, but I want the nation to regard the Kansas City Art Institute as a landmark institution. My mission is to help people see that.
How do you keep a long-distance relationship going—lots of frequent flyer miles or treks on I-35?
We text a lot. And I am very familiar with I-35. I take my elderly cat Pixel—he's black and white—on the road and he naps in the back of the car. The truckers seem to like him. They honk. You'd be surprised how many truckers have cats.
When you return to India, besides seeing friends and family, what is the first thing that strikes you?
The food! The smells, the sounds, the flavors of the place. There is something about the spices, the local ingredients, the old methods, but the food there tastes so much different and so much better than when you try to make it here.
If you could have one work of art in your collection—money, no object—what would it be?
My wife and I are Frank Lloyd Wright buffs. We dream about owning one of his houses—some day! I'd also love to have a piece by the late German designer Ingo Maurer. I love the poetry of his work, especially the lighting. Maybe one of his pieces, like the chandelier with Japanese paper that you can customize with messages. I love that his work can be interactive, pushing boundaries.