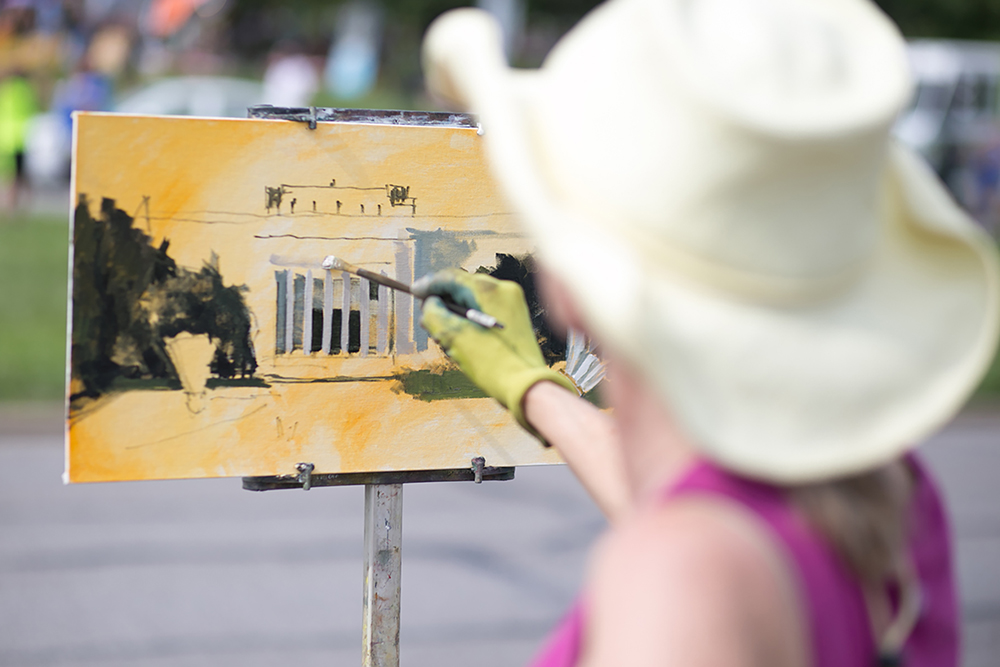 It took a hot minute (over five months, but who's counting?), but The Nelson-Atkins Museum of Art in Kansas City will reopen to the general public on Saturday, September 12. Admission remains free, but timed tickets will be required to promote social distancing and limit the number of guests in the museum and individual galleries at any one time.
The acclaimed museum has been closed since March 14 due to COVID-19. "This beloved institution will withstand the setback of this pandemic, and our generous donors are working hard to sustain it into the future," says Julián Zugazagoitia, CEO of the Nelson-Atkins. According to the Nelson-Atkins team, the new experience will feel a bit different to those accustomed to visiting the museum before the pandemic. But the encounters with art will continue to be powerful, engaging, and transcending.

Guests will experience the following changes:
The museum will now only be accessed through four entry points into the Bloch Building: doors on the top level of the parking garage, the bottom level of the parking garage, the door that leads into Thou Mayest coffee shop on the north side of the Bloch Building, and the doors off the Sculpture Park that lead into the south side of Bloch Lobby, close to the Info Desk.
Masks that cover both the nose and mouth are required to be worn at all times by guests, employees, and volunteers. If a guest does not arrive with a mask, one can be purchased for $2.
Hand sanitizer will be found throughout the museum for the use of guests. Some restrooms have been closed in order to implement enhance cleaning schedules.
Rozzelle Court will transition from a cafeteria-style setting to a fast-casual restaurant. The Museum Store will have a capacity of 12 guests.
The museum will be open from 10 a.m. to 5 p.m. Friday through Monday, 10 a.m. to 9 p.m. Thursday, and closed on Tuesdays and Wednesdays. Again, admission will be free, but guests who are able are asked to consider a small donation to help cover the museum's significant costs regarding the pandemic.