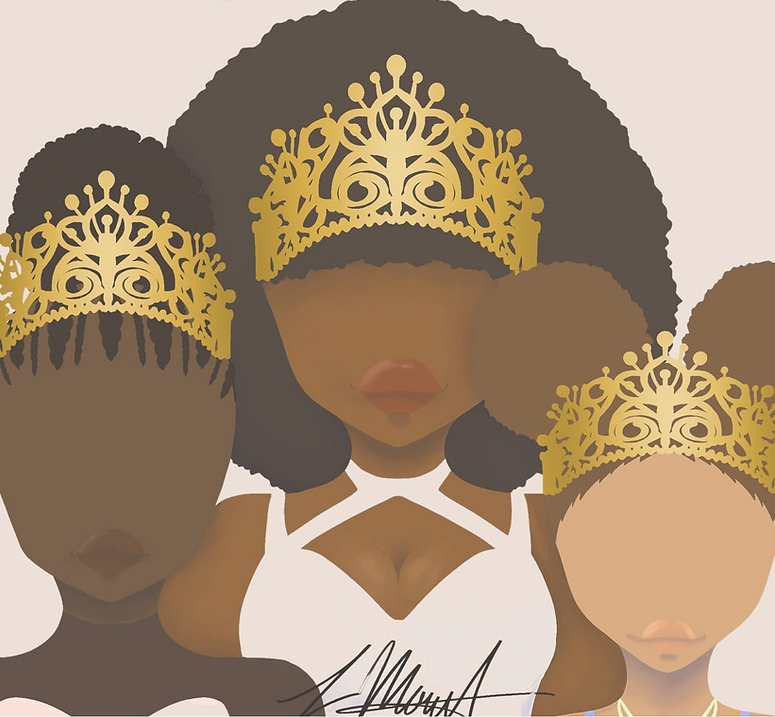 Kansas City's annual 18th & Vine District Juneteenth celebrations usually draw a crowd of up to 10,000, and in 2022 attendees can expect to meet someone new: Miss JuneteenthKC.
JuneteenthKC celebrations will start a month earlier this year with the inaugural Miss JuneteenthKC Pageant on May 14. The pageant spotlights Kansas City youth who are using their talents and abilities to enact positive change.
"The mission of JuneteenthKC is to celebrate African American pride, heritage, and culture—not just around Juneteenth but 365 days a year," says Natasha Fuller, the pageant coordinator for JuneteenthKC. "This is an opportunity for our Miss Juneteenth KC to exude all of her Black girl magic and all of the things that make her special, while fulfilling the role of Miss Juneteenth and learning what it means to advocate for community and what service to the community looks like."
JuneteenthKC is accepting Miss JuneteenthKC applications from girls ages 12 to 17 who live in the metro area, and behind the scenes, you'll find an unexpected leader.
Twelve-year-old Laila Johnston is the graphic designer behind most of the images associated with the Juneteenth Pageant, and she attends the pageant committee's weekly meetings to provide guidance to the team.
"Laila doesn't miss," says Fuller. "We ask her for something, and she not only produces it, but she's involved in our committee meetings. She has input and insight from that 12-year-old perspective we need. She's going to be a mentor for our girls because it's so important that they see somebody who not only looks like them but is their age and doing amazing things in the community."
IN Kansas City Magazine sat down with Johnston for a Q&A session about her art and Miss JuneteenthKC.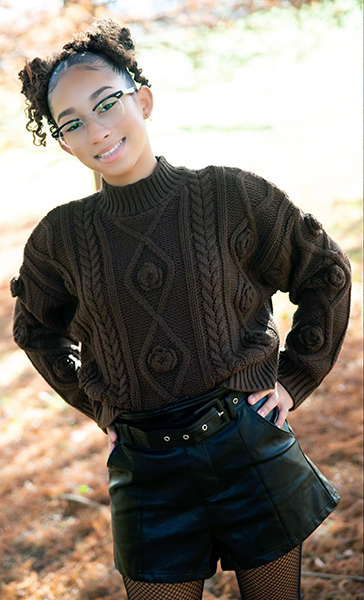 IN KC: How did you get your start as an artist?
Johnston: I was inspired by a lot of YouTubers that I would watch, and it was also just seeing art around me as a kid. When I was younger, I would do animal sketches that I would find off Google to reference. As I got older, I started sketching more detailed people, and I started drawing more cultural and symbolic drawings. Since I've been working with Miss Juneteenth, I've been doing a lot of Black history and more African American traditional clothing on my art pieces. I've also done more stuff toward Asian culture such as anime and kimonos—I really like learning about that.
Miss JuneteenthKC is the first professional project you've worked on. What's it been like working as a professional graphic artist at such a young age?
It's been a journey that's for sure. It's fun being an artist and becoming a professional artist has had its challenges—but overall, it's been easy. My main support has been my mom—if it wasn't for her, I wouldn't be where I am. She'd been posting a lot of my art until I got my own social media accounts. 
Miss Juneteenth has been fun to work for. There were a lot of times that I'd go through artists' blogs trying to create original pieces for them, so I would scroll through Pinterest for hours looking for something to inspire me.
What has this project taught you about Juneteenth and Black history in Kansas City?
It's taught me that even though we may have different skin or may look different or may have a different body size than someone, else we're all still beautiful and we still deserve to be respected by everyone.
What are you looking forward to sharing as a mentor to the Miss JuneteenthKC candidates?
I'm really looking forward to teaching younger people that look like me and are interested in the same things that I'm interested in, and my journey to becoming an artist and how much it can impact your life. I want to share where you can get good inspiration and who I've really looked up to while becoming an artist. It's been fun, promoting body positivity, skin positivity, color positivity toward a younger audience, because I know how much that can impact them while they're still growing and learning how you should treat others.
What's next for you?
Miss Juneteenth has helped me a lot in growing my social media following and with people who are just interested in my art. In the future I really want to be a freelance artist that works for bigger companies and corporations.
Click here for more information about Miss JuneteenthKC.