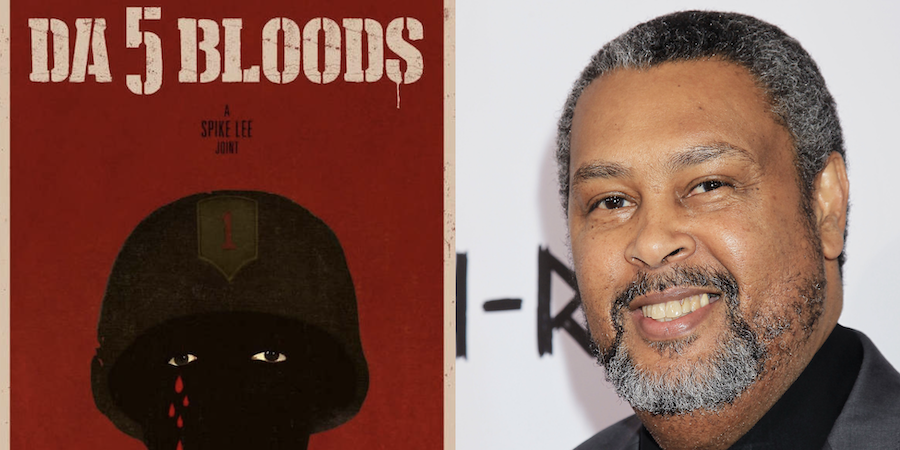 Da 5 Bloods, directed by Spike Lee and co-written by Academy Award-winning homegrown hero, Kevin Willmott, streams on Netflix as a portal back to the jungles of "power to the people," free love, and Vietnam.
Willmott says his latest film is about "how war works in people."
Paul (Delroy Lindo), Otis (Clarke Peters), Eddie (Norm Lewis) and Melvin (Isiah Whitlock, Jr.) strike into a journey of memory. These four veterans return to the Ho Chi Minh Trail to collect on buried treasure and unearth the remains of the fifth Blood, Stormin' Norman (Chadwick Boseman). Norman must be returned to his rightful place in America with his family.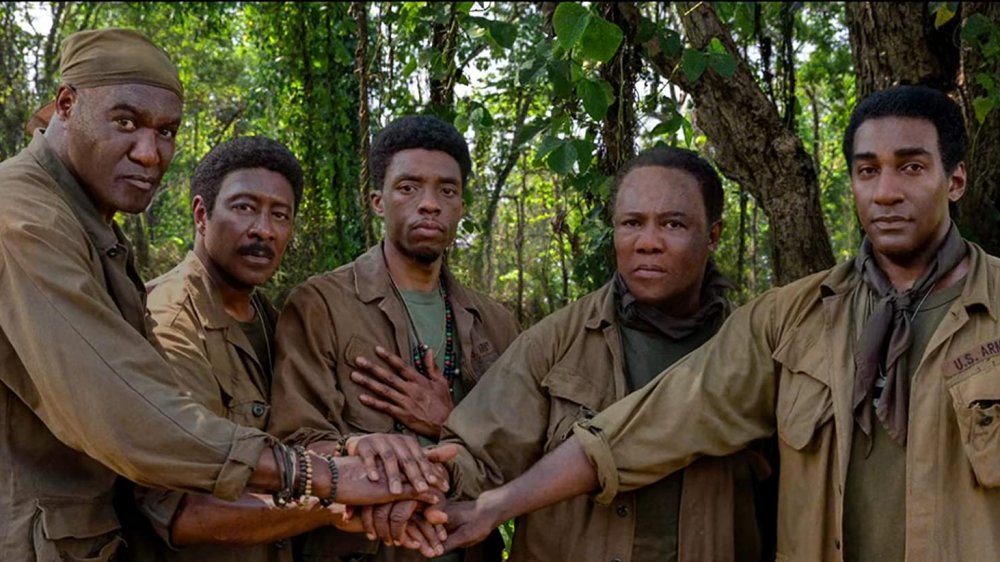 Throughout the course of the movie, they make painful discoveries about who they've become, the beliefs they've developed, and the unrecognized effects left by the past. One way the film shows these elders' connection to their past is by using the same actors to portray their younger selves without technological manipulation.
"We wanted to exemplify how war never goes away—it ages with them. That trauma grows with you and that's a dynamic unique to war," Willmott tells me of their decision to utilize this special storytelling method.

This one choice profoundly illustrates how war is tied spiritually to their youth and how they are haunted by that spirit, but never able to outlive it.
For the children of the veterans who returned home, they see some parts of their fathers' burned psyches. They see the pieces of their broken souls. The relationship between Paul and his son David (Jonathon Majors) demonstrates this blend of turmoil, resentment, and compassion they experienced.
In these ways, Da 5 Bloods is universal. But like all other aspects of existence, war and the spoils of it are contorted by blackness. "Spike and I rewrote the script. We blackified it. Four vets were fighting in an unpopular war for rights they didn't have," Willmott says.
Black power, Black is beautiful and civil-rights actions were evolving domestically while black soldiers were on the frontlines delivering their lives to a war that would never benefit them. These soldiers were shut out of the human and economic gains of America's efforts. They weren't freer or wealthier for having participated in it.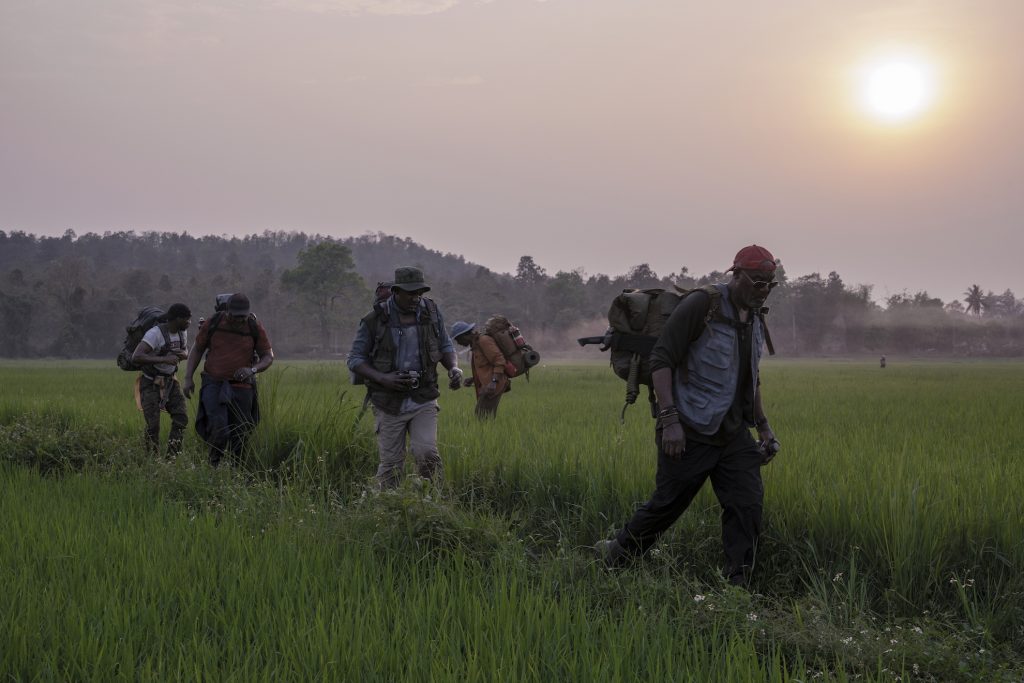 Da 4 Bloods were missing that pride and drive to transform their rage to resurrection for their own communities, neighborhoods and families. Seeking the skeleton of the fifth Blood was the way to reclaim that sense of self and brotherhood—and that special kind of love, according to Willmott.
Stormin' Norman proves to be the true treasure, while the hunt for hidden gold is an eloquent question asked, how can black folks build?
Kevin Willmott will be discussing Da 5 Bloods at the Free State Festival on Friday, June 26 at 6:30 p.m. on the Free State Festival Facebook page. This is a free, virtual Q&A, moderated by IN Kansas City Magazine contributor and critic, Lonita Cook.
Watch Da 5 Bloods now on Netflix.
Director
Spike Lee
Cast
Delroy Lindo, Clarke Peters, Norm Lewis, Isiah Whitlock, Jr., Chadwick Boseman and Jonathon Majors
Run time
2 hr 34 min