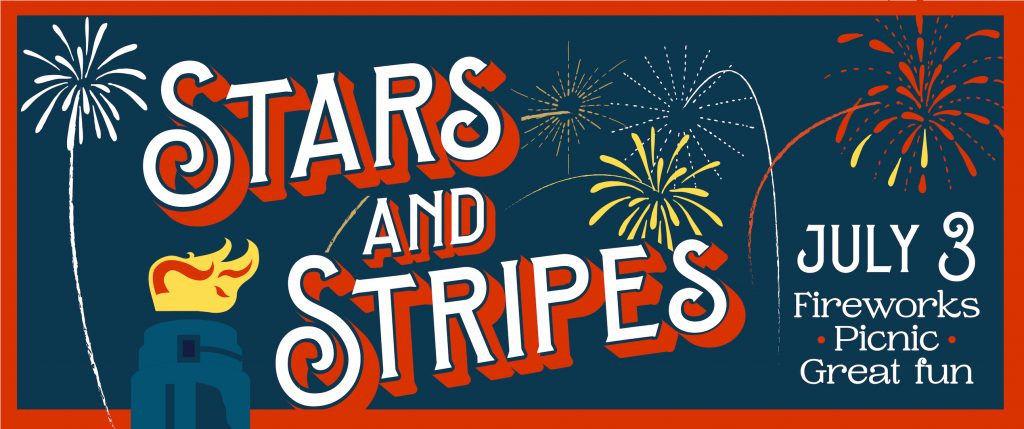 This Saturday, The National WWI Museum and Memorial will celebrate our nation's independence with a free Stars and Stripes Picnic on July 3. The public is invited to gather with friends and family to grab a bite to eat, shop local vendors, listen to live music, watch members of the Navy Parachute Team "The Leap Frogs" jump into the event and enjoy fireworks over the Memorial.

The main event will begin at 6:30 p.m, but the public is welcome gather as early as 3 p.m. for picnicking and shopping. Fireworks will begin around 9:40 p.m. Local on-air personality Hartzell Gray will emcee.

The 20-minute fireworks display will be launched from the Museum and Memorial's north lawn and the public will gather on the south lawn for viewing. (Fun fact: this is the first time that fireworks have been shot off from this location in two decades.) Over 25 local food trucks will be in attendance on the U-Drive. (Find the full list of vendors online here.) Plus, kid-friendly merchants and activities will provide face painting and balloon art.
Visitors can find parking information online, including parking lots near the KC Streetcar route which can be utilized to access the event. Want to know more? A robust FAQ section can also be found online.