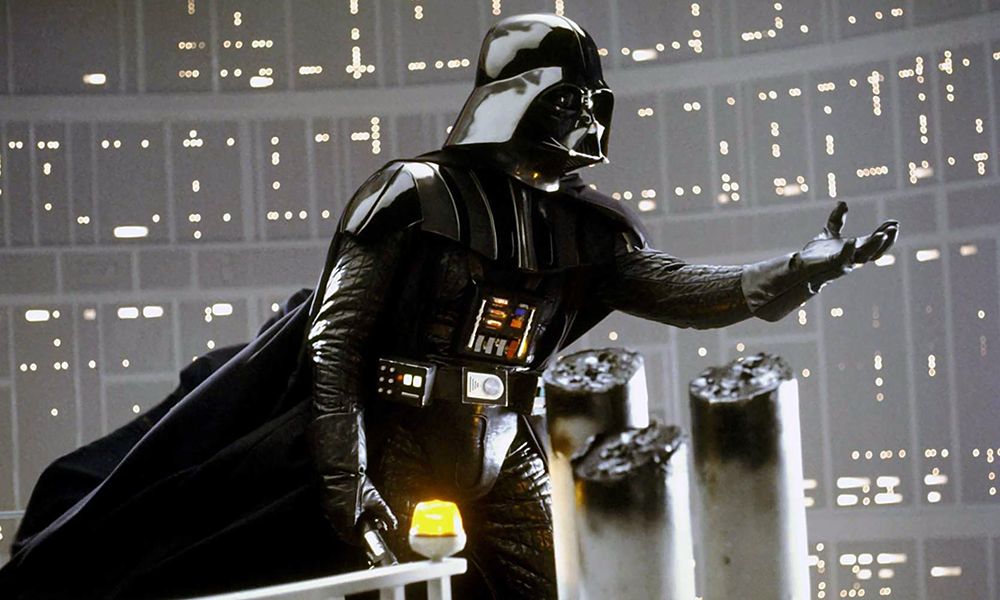 The Empire Strikes Back
. . . with the Help of the Kansas City Symphony
Wow. A Star Wars movie with live symphonic music!
"Help me, Obi-Wan Kenobi. You're my only hope." That's how Princess Leia kicked off the Star Wars saga, and it continues on September 4 through 6 and again on September 8 at Helzberg Hall with the ultimate in surround sound.
"You must feel the Force around you." In The Empire Strikes Back, the battle for the galaxy intensifies as Imperial Forces launch an all-out attack on the Rebel Alliance. Han Solo (Harrison Ford) and Princess Leia (Carrie Fisher) flee to Cloud City where they are captured by Darth Vader. ("I am your father.") Luke Skywalker (Mark Hamill) journeys to the mysterious, marshy planet of Dagobah where the wise Jedi Master Yoda teaches the young hero the ways of the Force. Tickets available at kauffmancenter.org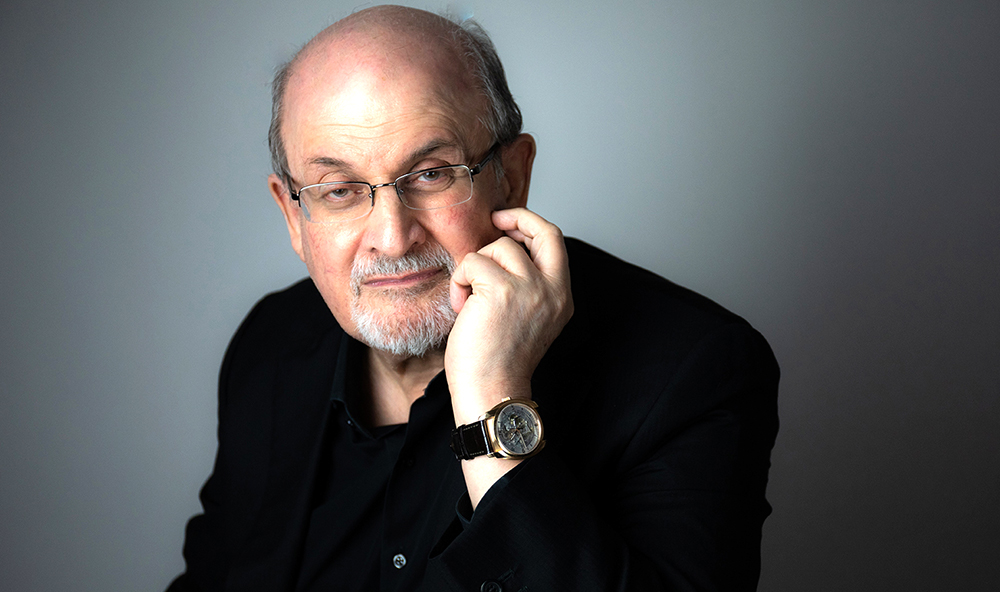 The Nine Lives of Salman Rushdie
No one can accuse Salman Rushdie of having a ho-hum life. Born in Mumbai, India, to a Muslim family, Sir Ahmed Salman Rushdie eventually emigrated to London and worked at an ad agency, where he coined the Naughty but Nice jingle for cream cakes and wrote the lyrics for The Best Dreams, a song advertising a building society. His novel Midnight's Children won the prestigious Booker Prize in England in 1981 and ended his advertising career when he left to write full time. After he published The Satanic Verses, the Ayatollah Khomeini of Iran issued a fatwa, or death threat, and Rushdie had to go into hiding in London. Since 2000, Rushdie has lived in the United States. His fourth wife was the beautiful Padma Lakshmi of Top Chef fame.  He was knighted by Queen Elizabeth II in 2007 for services to literature. He now teaches at New York University and lives near Union Square in Manhattan.
On Saturday, September 7, the New York Times bestselling author discusses his new novel Quichotte, his version of the classic Don Quixote, the man of La Mancha, at 7 p.m. at Unity Temple on the Plaza. Tickets are available at rainyday.com.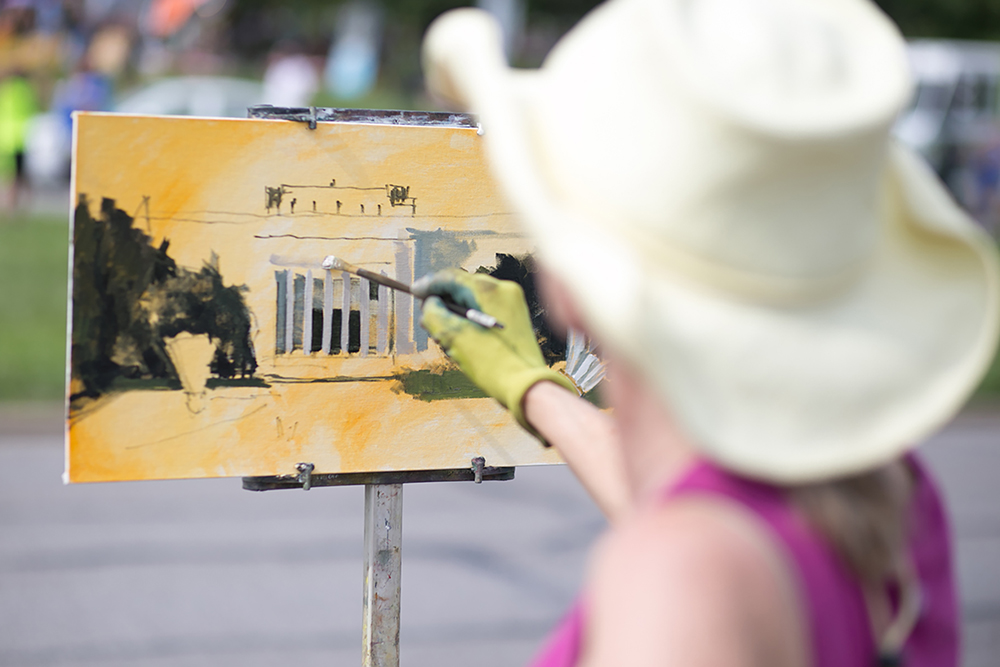 Drawing and Watercolor in the Park, with Barry
Why just be an observer of art when you can be a participant? With the Donald J. Hall Sculpture Park as inspiration, these classes will focus on both drawing and watercolor techniques. Students will work on observational skills, light and cast shadow, textural qualities, and the perception of depth. Instructor Barry Teghtmeyer will begin with graphite sketching, move into watercolor, and finish up exploring pen and ink. Students will work on several compositions, building upon each skill.
The classes meet on Thursdays, starting September 19 through October 24, from 1 to 3:30 p.m. Registration required at nelson-atkins.org.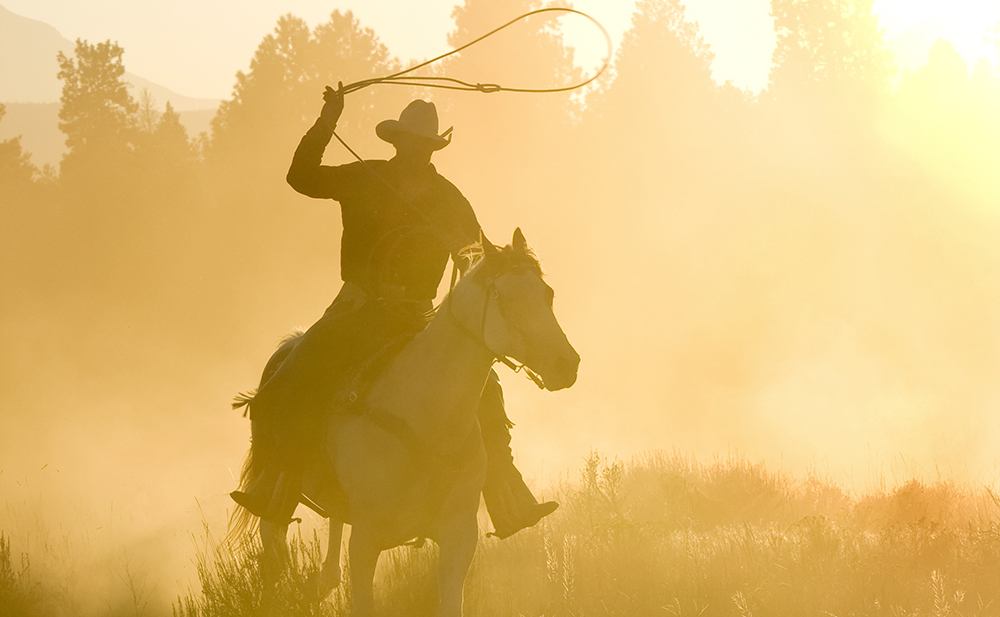 Cowtown, Revisited
Cue the theme song of Lonesome Dove, the epic TV series depicting one of the last cattle drives in a changing American West. The only thing Woodrow F. Call brought back to Texas on the return journey was his buddy Augustus "Gus" McCrae in a coffin. But the new Central Library exhibit Cattle, Cowboys, and Culture: Kansas City and Amarillo, Building an Urban West, which opens September 23, puts a different—and historical—spin on this mythic tale. A century and a half ago, trains hauling cattle and cowboys brought the real west from Amarillo, Texas, to Kansas City. Return trips carried a trove of materials to Amarillo—canned and dry goods, chemicals, furniture, and fashionable clothing—and Kansas City's influence there ultimately extended to banking, education, architecture, and art.
Produced by the Panhandle-Plains Historical Museum in Canyon, Texas, the exhibit features artifacts, art, and decorative-art objects, clothing and textiles, photographs, and architectural renderings illuminating the connections. The exhibit's co-curators, Amy Von Lintel and Michael R. Grauer, are native Kansas Citians who now are historians in the Amarillo area. kclibrary.org