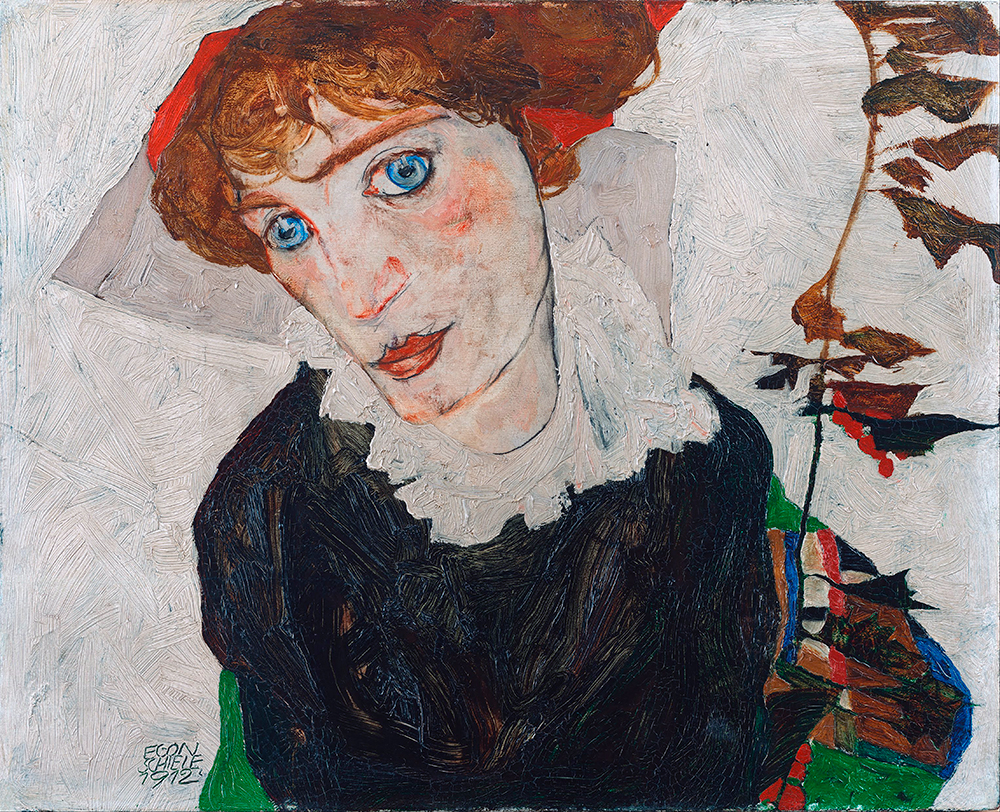 Tivoli Talkback
Fine-art filmgoers were saddened when Tivoli closed, then happy when Tivoli and the Nelson-Atkins joined forces, then sad again when the pandemic hit and the Nelson closed and Tivoli with it.
But the rollercoaster ride has hit a smooth patch. Tivoli at the Nelson has pivoted creatively with two new virtual film events—one for art museum members only, the other open to the public. And you can attend in the safety of your own home.
The concept is simple: You watch the chosen film, then you Zoom in for a discussion of the film led by Julián Zugazagoitia, the museum's director; the curator of film, Jerry Harrington; and former Kansas City Star film critic Robert Butler. You will need a "ticket" to Zoom.
The members-only film on Friday, October 2,  is Portrait of Wally (rent from Amazon, watch on a streaming service, or buy the DVD at portraitofwally.com). Subtitled "the face that launched a thousand lawsuits," the film introduces us to the portrait of Walburga "Wally" Neuzil by Austrian painter Egon Schiele. The painting was part of Jewish art dealer Leah Bondi's collection. After the Nazis plundered her gallery, the portrait ended up at the Leopold Museum in Austria. When it resurfaced as a loan to New York City's Museum of Modern Art in 1997, Bondi's heirs took action. The battle lines were drawn when the museums refused to return the painting to the rightful owners.
The public film talkback will take place on Thursday, October 22. The film will be chosen soon.
Visit nelson-atkins.org/tivoli to register for a free ticket.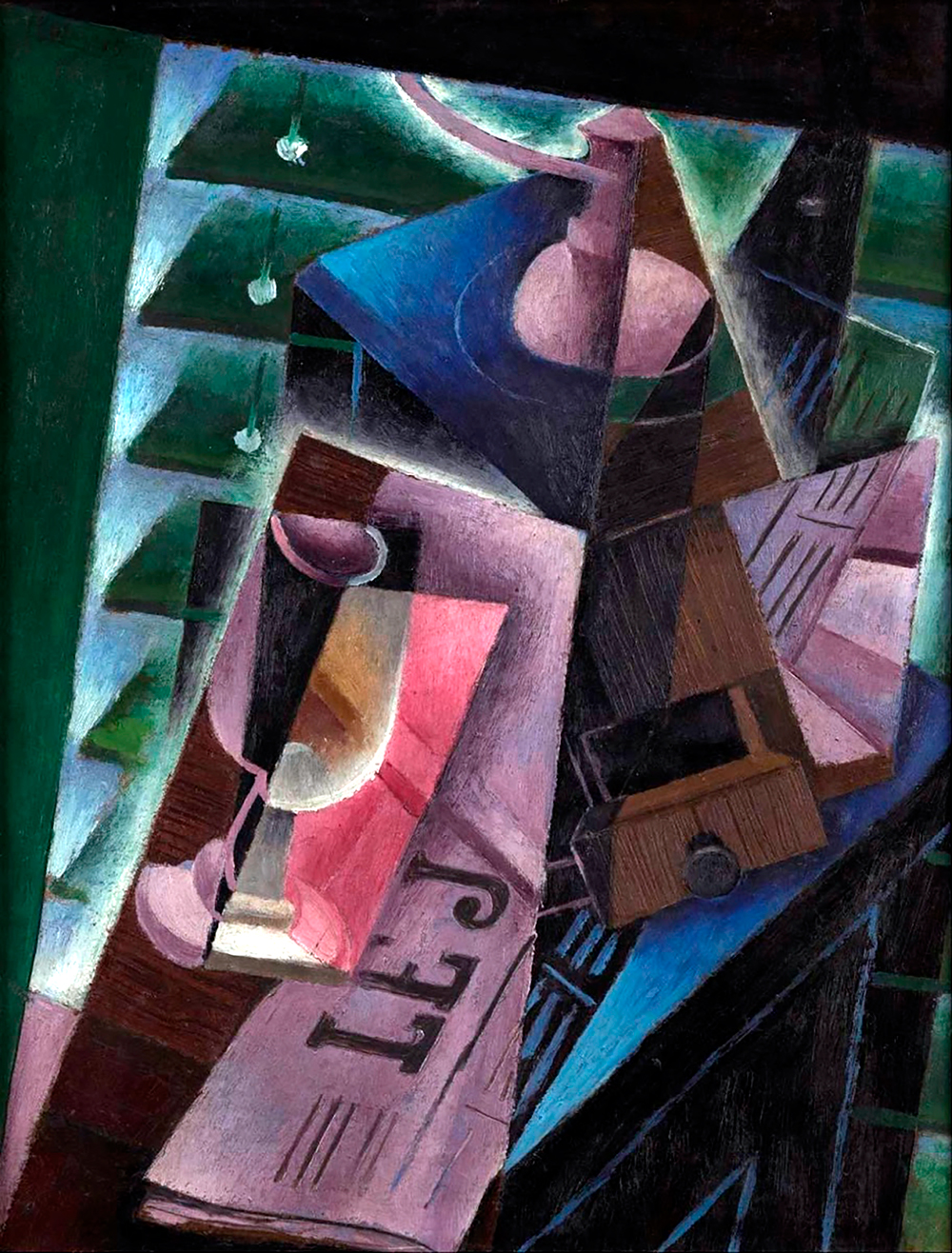 Be Your Own Tour Guide of the Nelson-Atkins Modern Collection
The Nelson is open again, but you can also tour at home online. You just have to work a little harder at it, educating yourself.
If you click on the Modern Collection at the museum, you might be surprised by a Cubist painting by Juan Gris, Coffee Grinder and Glass, from 1915. You might ask yourself, "Doesn't that remind me of Picasso? I wonder if they knew each other." Google Juan Gris and you find out that yes, the two artists met in Paris in 1906 and both adopted Cubism as a style. Gris veered more mathematical, influencing Matisse and Braque, while Picasso did his own idiosyncratic thing to international acclaim.
A few paintings down, you come to Interior with a Book by Richard Diebenkorn. The tableau looks lonely, certainly a commentary on modern life. Doesn't it look very Edward Hopper-ish? Again, you might go to your trusty tour guide, Google, for the answer and you would be right. Diebenkorn was influenced to go from abstract to more representational art by the work of Edward Hopper.
Check out the rest of the collection—and others—and try out your inner tour guide. It's a good excuse for talking to yourself.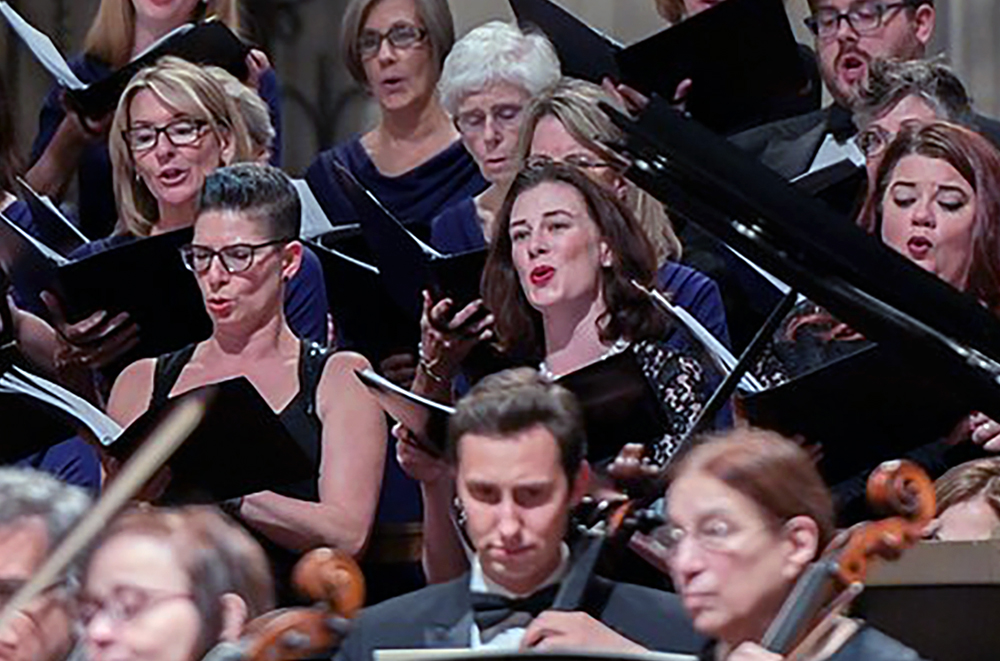 New Release by the Kansas City Chorale
If, in the midst of overwhelming political division, we need a reminder of "kindness, goodness, and beauty," we might give a listen to the Kansas City Chorale's new album, suggests conductor Charles Bruffy.
The group's new release, Alexander Kastalsky's Requiem for Fallen Brothers, adds to their covers of Russian music. You would assume this requiem would be mournful, and it is. You can hear the tears of many nations in this piece, their advisor and coach Vladimir Morsosan commented.
Yet it's also uplifting. Just when we need it.
Kastalsky, a student of Tchaikovsky's, wrote the piece as a remembrance of World War I. The music somehow speaks to the struggle we all have today to find sense in a world turned upside-down.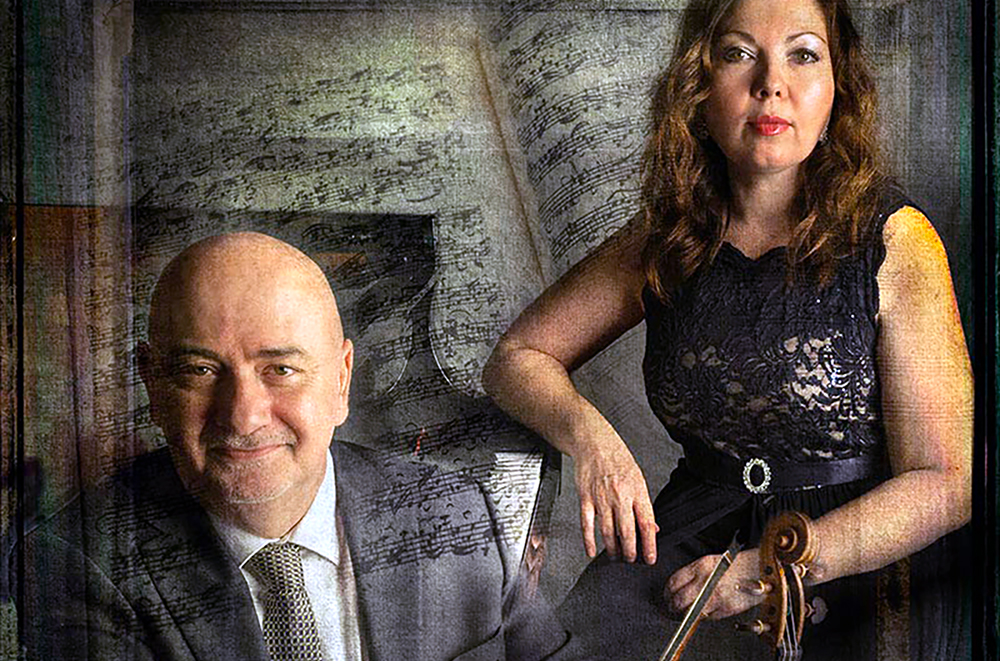 Rescheduled Performance:
Park ICM presents Ben Sayevich and Lolita Lisovskaya-Sayevich
Near the bend of the Missouri River in Parkville, Park University sits high on a bluff and is the home for a growing enclave of classical musicians. Park International Center for Music attracts renowned masters of piano, cello, violin, and viola to perform and teach.
Two such experts are violinist Ben Sayevich and pianist Lolita Lisovskaya-Sayevich. Ben Sayevich performs in chamber music style with the local Park Trio, which he helped found in 2006, and with the Rosamunde Trio in London, with appearances around the world. He is a professor of violin at Park ICM. Lolita, his wife, is an accomplished concert performer as well.
At 7:30 p.m. on October 15 at the 1900 Building in Mission Woods, the duo will perform Violin Sonata by Richard Strauss, a late 19th-century piece he wrote at age 23 when he was falling in love with the soprano who later became his wife—a fact you can hear in the amorous music. The second piece on the program is a more modern violin sonata by Francis Poulenc, which premiered in Paris in 1943.
For more information and tickets: 1900bldg.com/events.