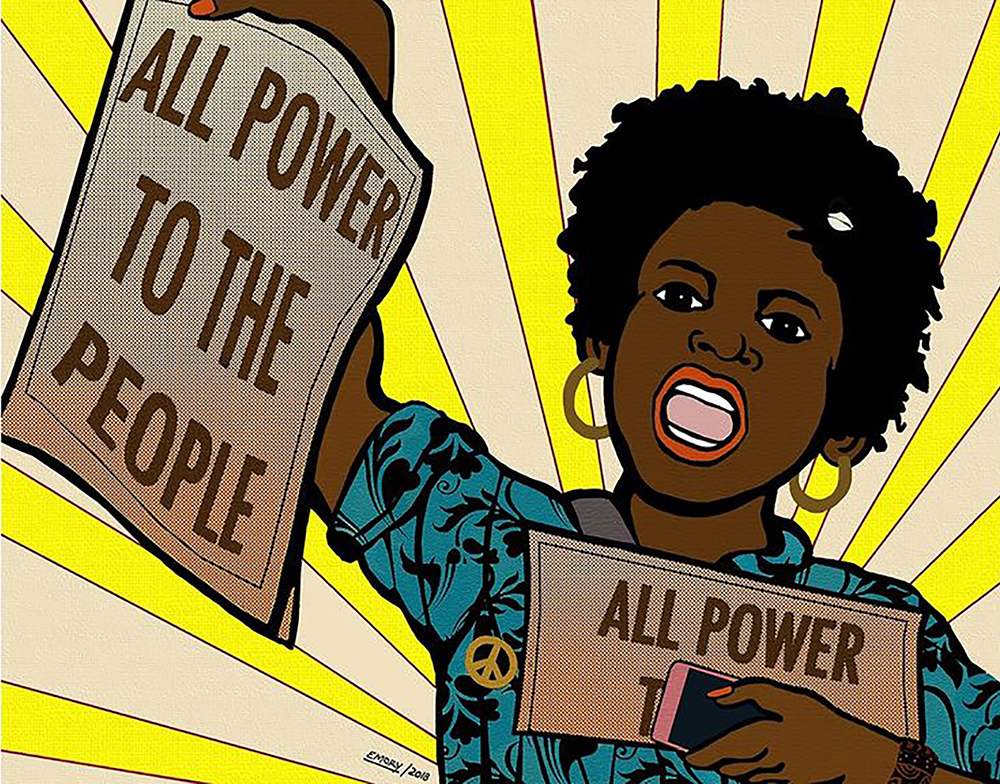 Art in the Time of Black Lives Matter
The Kansas City Art Institute has opened its new KCAI Gallery: Center for Contemporary Practice after relocating from the Crossroads District. Its inaugural exhibition, Revolution in Our Lifetime: An Exhibition in Three Parts, focuses on social justice, then and now.
This exhibit features works by Emory Douglas, who created the visual identity for the Black Panther Party, starting in the 1960s. His strong graphic images of Black men, women, and children helped spur others to join the civil rights movement. He is the virtual artist-in-residence for this semester, collaborating with KCAI students whose graphic design, printmaking, and illustration works will form part of the exhibit in November.
Revolution in Our Lifetime also features works from the African American Arts Collective (AAAC), a growing group of artists in the Kansas City area coming together for professional development, networking, and social change.
The exhibit runs until December 5, 2020.  You are can experience the exhibition in person with free timed-entry tickets or virtually with the Online Viewing Room.
Visit kcai.edu/kcai-gallery for more information.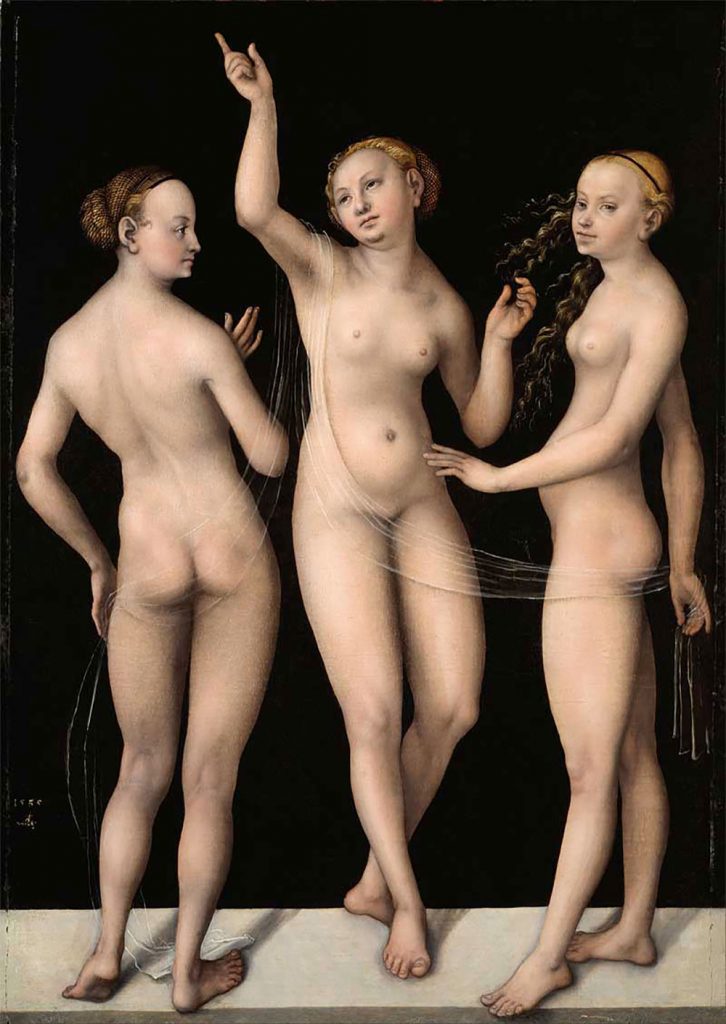 Perfectly Imperfect
With the Nelson open again, now is the perfect time to take in a new exhibit that will make you feel okay about the Covid 15. Those extra stress-eating 15 pounds, that is.
Perfectly Imperfect explores two artists' views of the female body at a time when studying naked bodies was definitely verboten.  But somehow, Albrecht Dürer and Lucas Cranach the Elder managed. When they were not allowed to see the real thing in person, they went, well, virtual. We can all relate.
Both German Renaissance artists and printmakers approached their subjects in different ways. Dürer turned to math and precise measurements, which were also championed by Michelangelo. Cranach's female bodies look remarkably similar. Throwing out the idea of mathematical perfection, the artist created the same shaped limbs, the same graceful and small-breasted torso, over and over.
And yet, when you compare Dürer's jowly and muscle-bound Nemesis to Cranach's wispy The Three Graces, the contemporary viewer might conclude that Cranach was closer to the real thing. But you decide.
The selection of prints and paintings includes two significant loans from the Saint Louis Art Museum and the Linda Hall Library. The exhibit runs until January 1, 2021.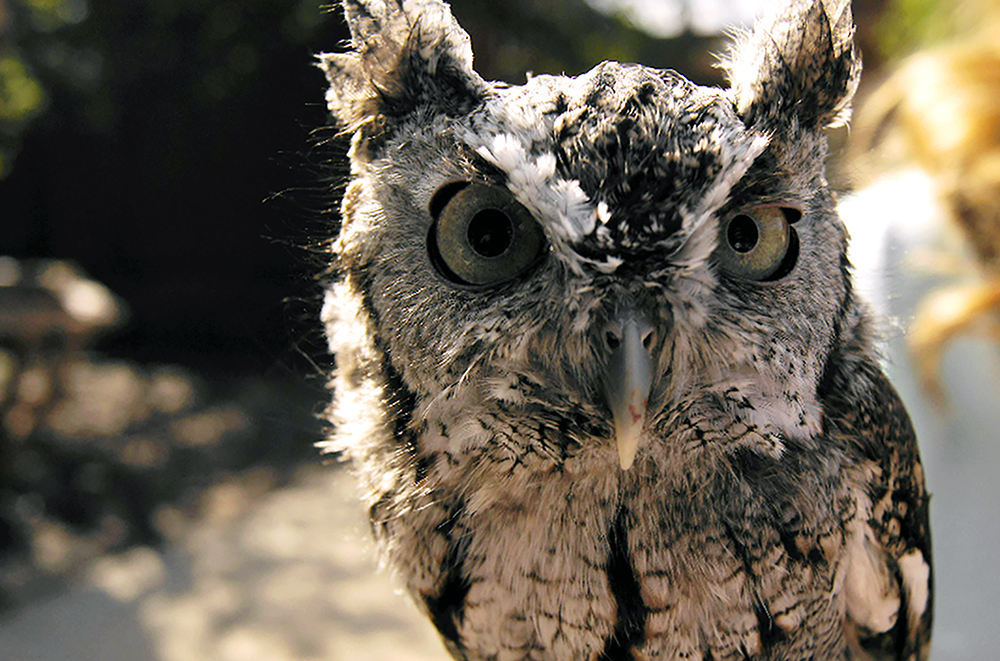 Tellabration: A Storytelling Event in Nature
Storytellers through the ages have honed their craft, inspired by nature. On  November 21 at 10:30 a.m., the Ernie Miller Nature Center in Olathe celebrates International Day of Storytelling with tales from real life, myth, and legend for an audience of all ages—with live animals!
Great horned, barred, and screech owls; tarantulas; snakes; and the resident rabbit help illustrate stories from New Zealand, Africa, Thailand, South America, and right here at home. All the tales come with a side of environmental and nature education.
The Ernie Miller Nature Center is off Highway 7 in Olathe. Tickets are required for this popular event, which is $3 for Johnson County residents, $4 for non-residents.
For more information and tickets, visit erniemiller.com.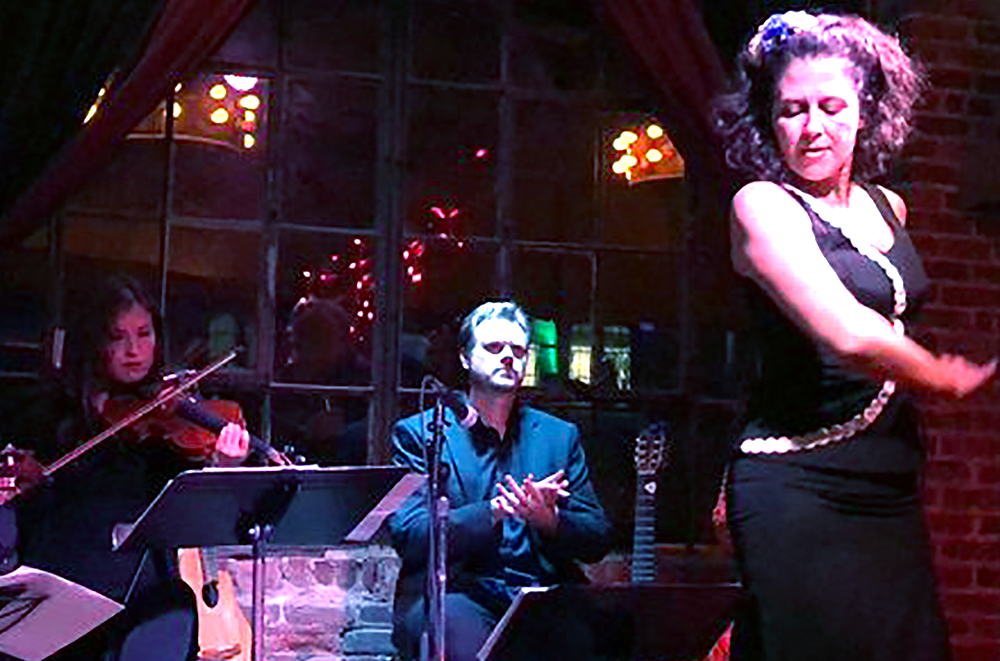 The Crown Crafted Concert Series Presents Siento y Vivo Flamenco
The Mid-Continent Public Library has gotten creative during the pandemic. They've partnered with One Kansas City radio, 100.1 FM, to bring us The Crown Crafted Concert Series as virtual events on their Facebook page. One Kansas City radio is a multilingual, multicultural station from the urban core with a fascinating lineup of programs on 100.1 FM.
Their joint virtual program, Siento y Vivo (I Feel and I Live) Flamenco, combines traditional and cutting-edge flamenco song, dance, and music.  Flamenco is a centuries-old art form much like jazz. It speaks of the tragedies and triumphs in life, of love gone wrong, in a fusion of Romany, Moorish, Jewish, and indigenous Andalusian influences. Again, similar to jazz, flamenco embraces both structure and improvisation.
Musician Beau Bledsoe, dancer Melinda Hedgecorth, violinist Coleen Dieker, guitarist Michael McClintock, and horn specialist John Currey come together for a virtuoso performance on Saturday, November 21. You can watch online at: facebook.com/mcpl360. For more information, visit: mymcpl.org