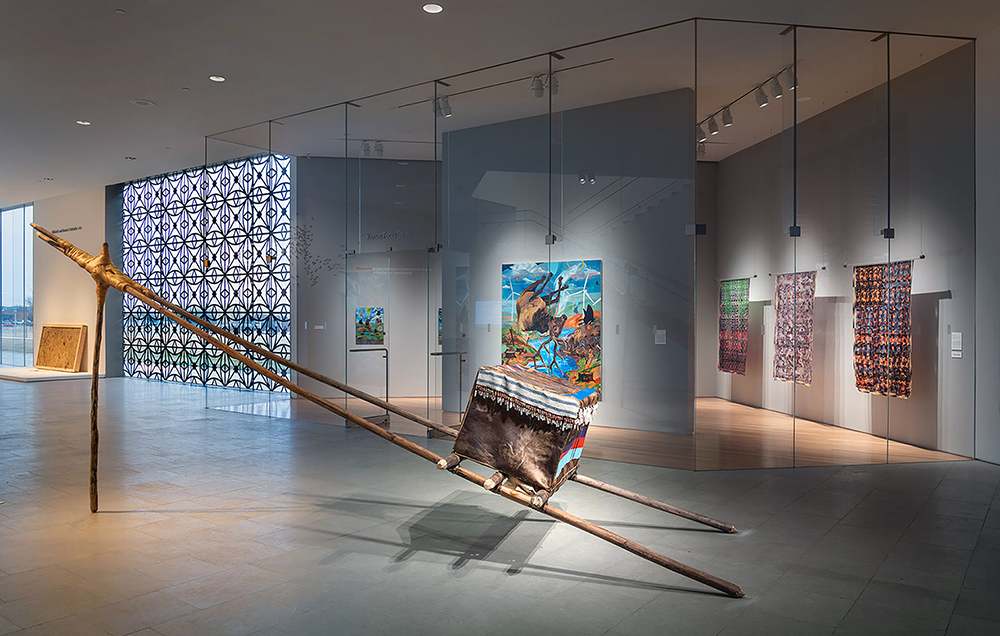 The Path of the Butterfly
The butterfly was once simply an icon of transformation. But that, too, is changing. Butterflies have become canaries in the coal mines of climate change—the return of the painted lady butterfly after California's winter rains, the alarming decrease in the Monarch butterfly population.
Butterflies have also become a metaphor for migration and border concerns. Monarchs: Brown and Native Contemporary Artists in the Path of the Butterfly is a traveling exhibit exploring those ideas through May until June 2 at the Nerman Museum of Contemporary Art at Johnson County Community College. For butterflies, the border is its natural range of habitat from Mexico to Canada; they travel throughout the Midwest wherever there is milkweed. It takes four generations for Monarch butterflies to make the complete migratory path, relying on inherited knowledge. Likewise, the 42 artists pull from their ancestral and cultural memory to explore ancient trade routes and migrations that once moved people and ideas.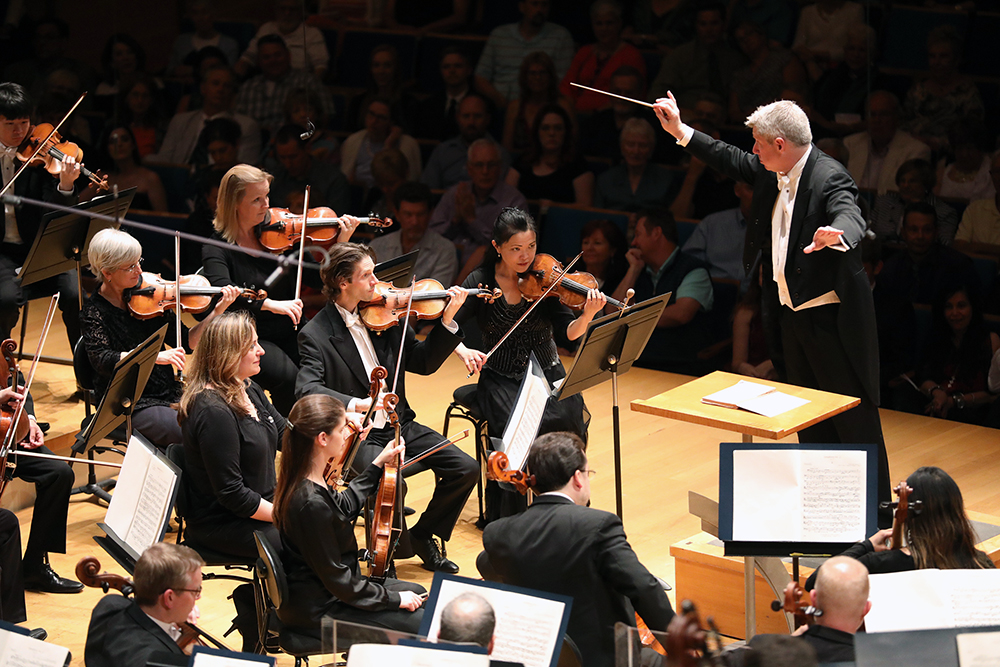 Make It Mahler
Whenever we get to see Michael Stern conduct the Kansas City Symphony, it's an event. He is back in town from May 17 through 19 for Stern Conducts Mahler's Third Symphony. Gustav Mahler, an Austro-Bohemian composer/conductor who died in 1911, was banned by the Nazis (he was Jewish) and went through an "oh, that guy" period until he was rediscovered after World War II. Today, he's one of the most performed and recorded composers. In 2016, a BBC Music Magazine survey of 151 conductors ranked three of his symphonies in the Top Ten Symphonies of All Time.
His Third Symphony is one of the greatest. Mahler described it as "a gigantic musical poem [with] all the phases of evolution." Scored for numerous vocalists and a huge orchestra, his Third embraces the miracles of creation, nature, and humankind's relationship with divinity. Orchestras love the challenge; the first movement is 30 minutes of non-stop playing. As one of the most exalted works of the symphonic repertoire, Mahler's Third led by music director Michael Stern is a not-to-be-missed concert event.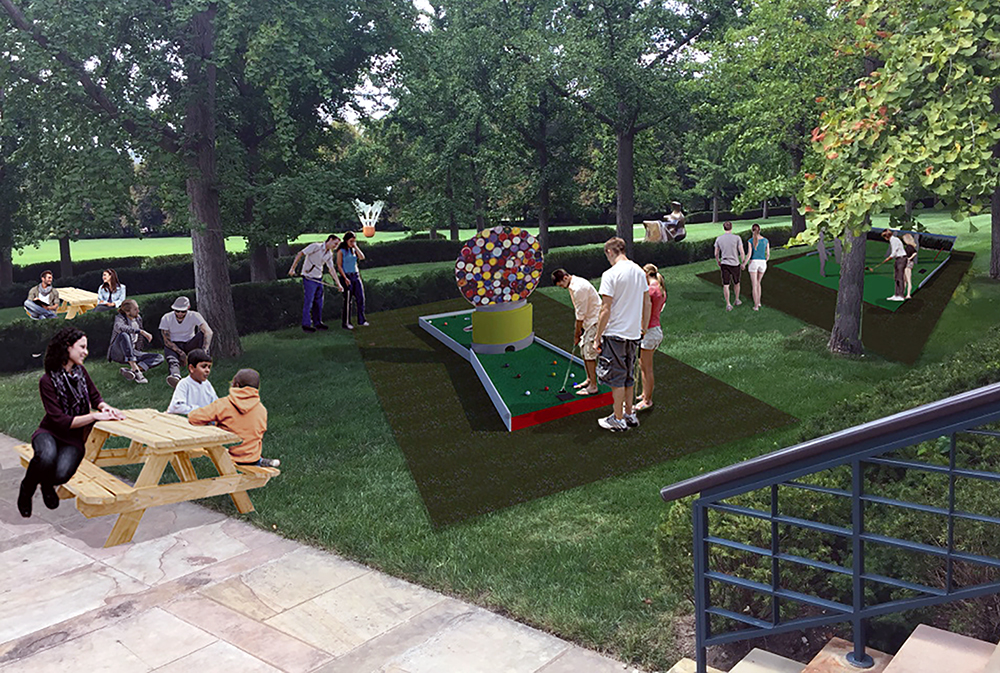 Art-Inspired Mini Golf
Is it too much of a stretch to imagine a mashup of fine art and miniature golf? Well, playing is believing. Art Course will tee off on Memorial Day, May 27, in the Sculpture Park of the Nelson-Atkins. Each design of the nine-hole miniature golf course will present a fresh interpretation of works of art in the museum's collection.
One of the nine holes was designed by Overland Park architect John Glessner, based on Vasily Kandinsky's Rose with Gray. Glessner was mesmerized by the painting in the Bloch Galleries, especially because it evokes synesthesia, a crossing-of-the-senses condition that Kandinsky experienced and described. Glessner imagined a mini-golf hole that generates sounds while being played. His detailed plan includes a plywood platform, concierge bells, children's glockenspiel keys, wood blocks, and chimes which will ring out as the ball cascades onto different surfaces on the hole. Now, doesn't that sound like fun?
"It is our greatest desire that Art Course will send visitors on a quest throughout the museum to discover not only the works that inspired the nine holes, but the art that inspires each visitor individually," says Julián Zugazagoitia, director and CEO of the Nelson. Tickets for Art Course are $14 for general adults, $11 for adults who are museum members, and $9 for children 4 to 12. The course is free for children 3 and under. Art Course runs from Memorial Day through Labor Day.