Paul McCobb: America's Designer
Minimalism is not just a Millennials thing. Midcentury-modern families enjoyed their own brand of streamlined form and function. Their go-to designer was Paul McCobb, whose affordable furniture, lamps, carpet, china, radios, and other home furnishings were available at department stores. From New York City high-rise apartments to suburban Kansas City homes, McCobb made America modern.
Like other midcentury-modern pieces, signed McCobbs used to be found at estate sales for next to nothing. Now, they're highly desirable, once again.
Paul McCobb: America's Designer exhibit continues at the Johnson County Arts & Heritage Center Commons in Overland Park through January 7, 2022. Local collector Samuel Hildreth loaned the pieces to the museum and is planning a virtual tour.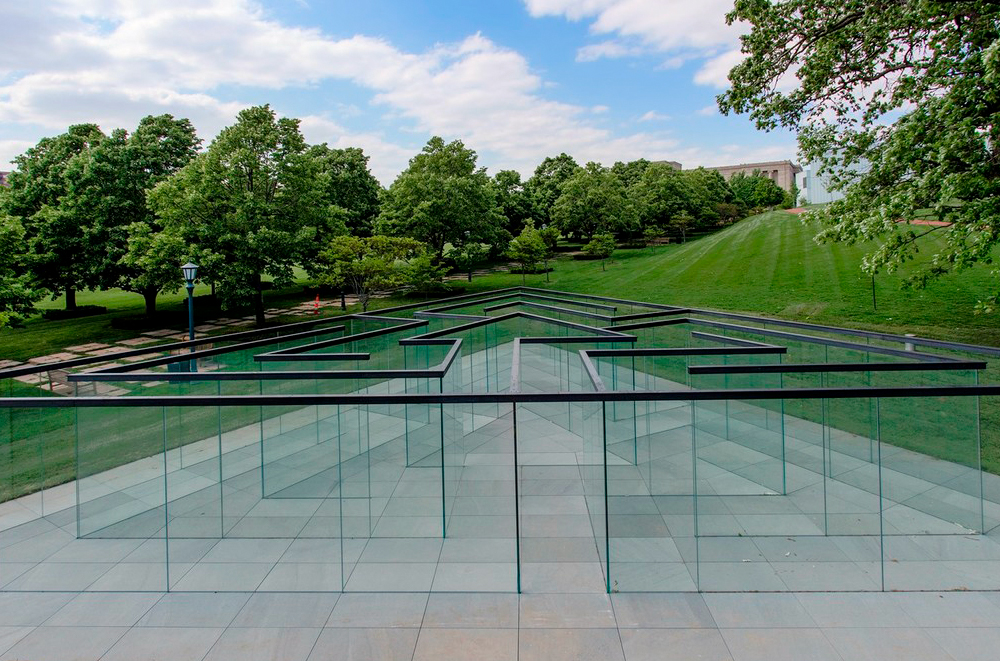 Social Distancing and the Sculpture Park
In these continued times of social distancing, health experts encourage us to get outside. There may be no better way to enjoy the arts, the outdoors, while engaging in little social contact than a visit to the Donald J. Hall Sculpture Park on the grounds of the Nelson Atkins. Formerly known as the Henry Moore Sculpture Garden after the Hall Family Foundation acquired 57 sculptures by British artist Henry Moore in 1986, the outdoor collection grew. 
Claes Oldenburg's and Coosje van Bruggen's site-specific and now-iconic Shuttlecocks, a generous gift from the Sosland Family, were completed in 1994.
If you haven't been for a while, you can pack a lunch and a thermos and check out two newer additions: Ferment, Roxy Paine's stainless steel, tree-like dendroid, and Robert Morris' The Glass Labyrinth.

There's an App for That
There's no need to give up seeing dynamic contemporary art just because the museums are closed. The Kemper Museum of Contemporary Art has launched a new museum app designed to offer self-guided tours of exhibitions and the museum's permanent collection. Custom features encourage users to engage with the museum on multiple levels—including videos of interviews with the artists, high-quality images of works of art, and informative content about each work. Best of all, the app is free! 
Mural Trek 2020
With so many cultural events postponed, we might have to make our own fun, like the do-it-yourself Mural Trek 2020. Kansas City is home to several stunning examples of public mural art—we just have to find them. So let's get going:
The Power & Light District Mural features a tribute to Count Basie and jazz players. Find it at 50 East 13th Street in downtown KC.
"I Love You Like a Summer Night" behind Messenger Coffee on 1624 Grand Boulevard.
The Lewis & Clark Expedition Mural in the River Market calls out another famous trek up the Missouri River to chart out Thomas Jefferson's Louisiana Purchase in 1803.
The 636 Minnesota Mural at—you guessed it—636 Minnesota in Kansas City, Kansas, celebrates westward expansion and the spirit of Native America. Drive up and down this avenue and you see more street art that tells a rich story of diversity—the Strawberry Mural in Strawberry Hill; Mexican folklorico dancing; and a Hmong story cloth.