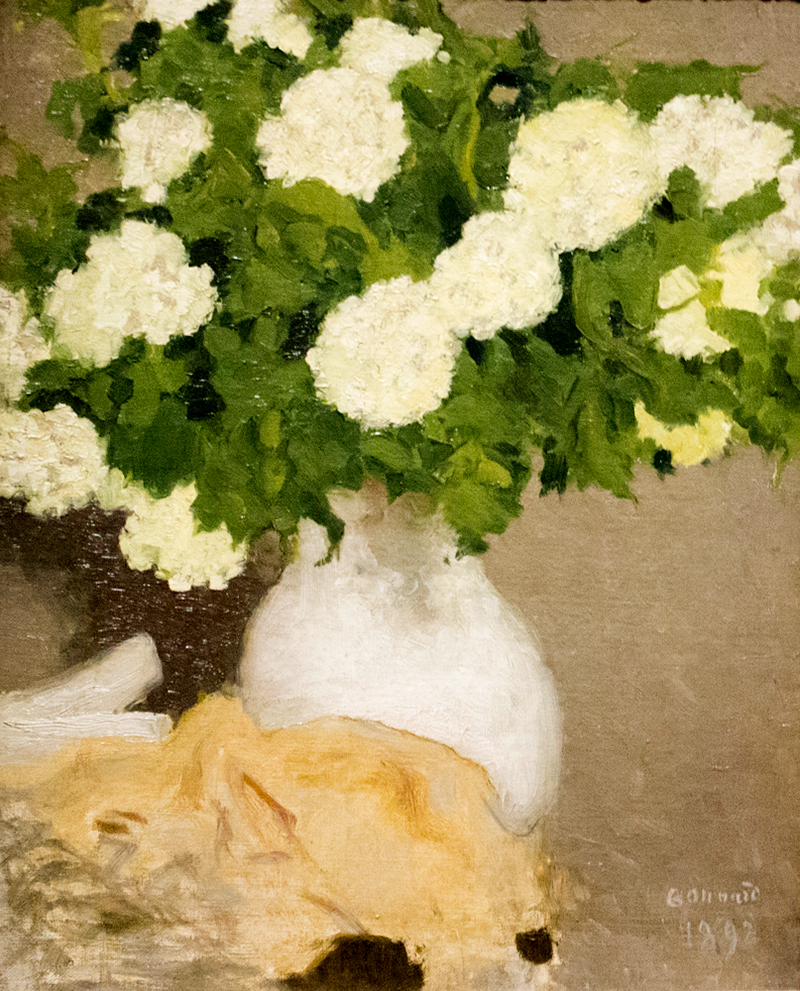 Discriminating Thieves-
Nazi Loot at the Nelson-Atkins
Still Life with Guelder Roses, in its ornate golden frame, may look untouched by tragedy, but it was one of many art works plundered by the Nazis during World War II. This painting was seized in November of 1943. It's not known how many paintings, sculptures, busts, decorative arts, and household objects were taken from their owners, but art historians estimate hundreds of thousands of pieces. Says art detective MacKenzie Mallon, the Nelson Atkins Museum of Art's provenance expert, "Hitler himself was a failed artist and he specialized in watercolor paintings, so his priority was paintings … [but] they looted everything they could."
When the war ended, it was the job of the Allied Monument, Fine Arts, and Archives program—known as the "Monuments Men," cue in George Clooney—to return them, if possible, to their rightful owners or at least to their country of origin. The works on display were legally purchased by the museum. The exhibit runs until January 2020.
An Evening with Jane Fonda: A Celebration of a Storied Career
On Tuesday, July 9, at 7:30 p.m. at the Kauffman Center for the Performing Arts, Jane Fonda will share clips, quips, and memories from her Academy-Award-winning career. You can also ask her questions during the Q & A afterwards. There's no doubt she's lived life to the fullest—and in the public eye. From Barbarella to Klute, On Golden Pond, 9 to 5, and Book Club, her movie roles have been as diverse as her interests. Off-screen, she ignited a fitness craze (and a passion for leg-warmers) and rancor for her Vietnam War stance. Her television projects include The Newsroom and Grace and Frankie; her best-selling books My Life So Far and Prime Time. There's a lot to talk about! So get your tickets.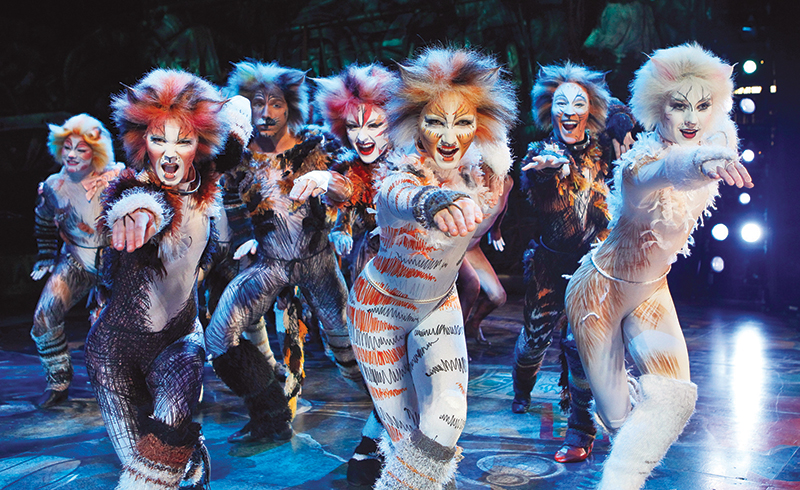 Memory, All Alone in the Moonlight-Cats at the Starlight
It's summertime, and what better place to be outdoors and enjoy a balmy night than at Starlight, where you can be swept away with music and dance and color and costume from a best-loved musical. From July 9 through 15, the Starlight Theatre brings Andrew Lloyd Webber's spectacular Cats to Kansas City. Performed in 30 countries and 15 languages, Cats is inspired by Old Possum's Book of Practical Cats by poet T. S. Eliot, an improbable but wildly successful reimagining.
Cats premiered in 1981 after initial difficulties. T. S Eliot's estate insisted the producers forgo a script and only use lyrics from the poems, so there was no actual plot, which confused the actors. The "story" is told through music and dance. The junkyard set in which the Jellicle Cats live stays throughout the musical; there are no scene changes. But somehow, it all works. The main song Memory, based on an Eliot poem and sung by the cat Grizabella, has been recorded by 150 different artists.
Water Lantern Festival
There's something magical when earth, air, fire, and water come together. And that's what happens when you take a simple floating lantern made of wood and rice paper, customize it with a message of your choice, light the candle, release the lantern on the water, and let the night winds guide it. On the evening of July 27, at Frank A. Theis Park at Oak and 47th Street (across from the Nelson), you can do just that—and more.
Arrive around 5:30 p.m. for food-truck fare, drinks, and music. Draw your message on your lantern around 8 p.m. and launch it 30 minutes later. The spectacle of these lanterns on the water has been rated a Number 1 summer attraction by USA Today. Ticket price includes the lantern and cleanup afterwards.