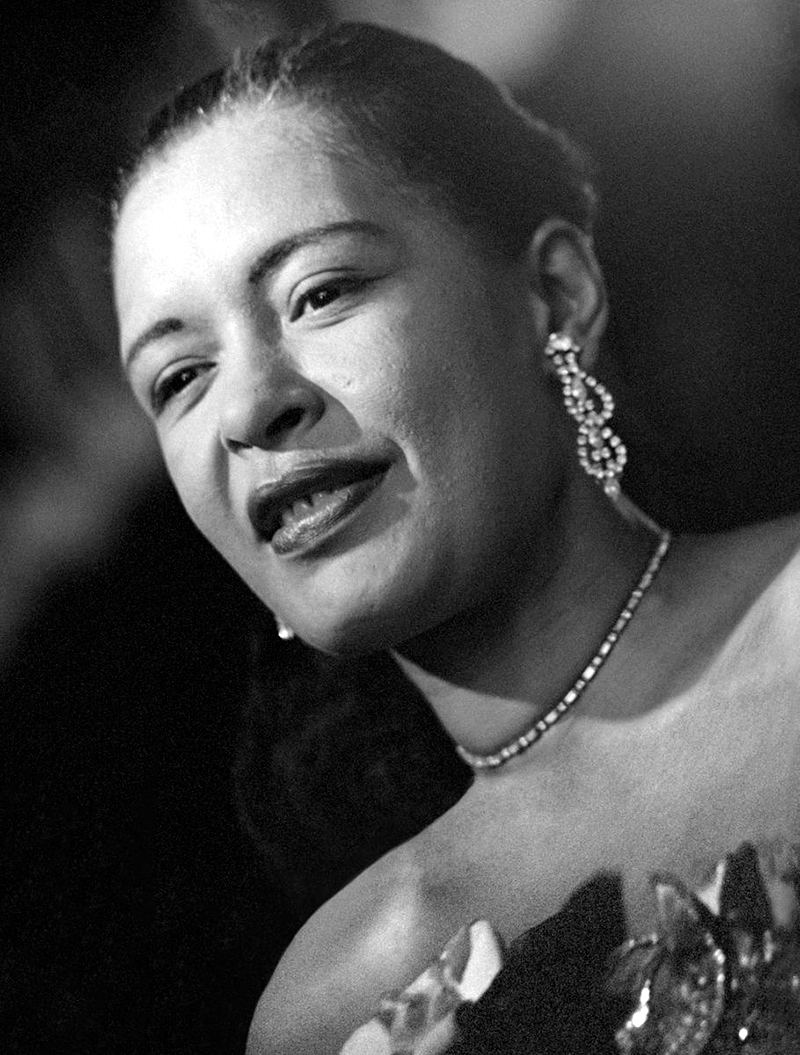 Billie Holiday at Sugar Hill: Photographs by Jerry Dantzic
In April 1957, Decca Records sent photographer Jerry Dantzic to photograph Billie Holiday during a weeklong run of performances at Sugar Hill nightclub in Newark, New Jersey. The 56 images he took record an intimate and unexpected look at the jazz icon, perhaps disputing or at least shading the usual tragic narrative that accompanies her legacy. The photographs document a significant period in Holiday's life, just two years before her death at the age of 44.
Developed collaboratively by the Smithsonian Institution Traveling Exhibition Service and the Jerry Dantzic Archives, the exhibition shows the consummate jazz artist at the height of her star power, with all its accompanying elegance, complexity, and humanity. Dantzic's discreet, respectful, and artful approach, using only available light, helped forge a bond of trust between him and Holiday. The resulting series of images captures her enthralling audiences while on stage, but also tender moments with her close family and friends, and relationships with fans she encounters on the street.
The exhibit runs through August 1, 2021, at The American Jazz Museum in the Historic 18th and Vine Jazz District.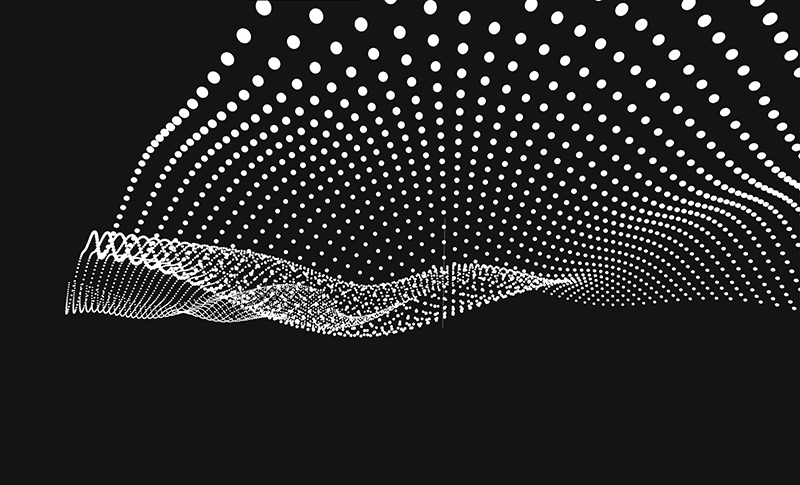 To the Beat of Your Heart
Art is going immersive. There is the immersive Monet waterlilies at the Nelson, immersive Van Gogh debuting in December, and now a new immersive art experience activated by your heartbeat. Yes, your heartbeat.
Pulse Topology at Kemper Museum of Contemporary Art features an upside-down landscape of mountains and valleys made from thousands of suspended light bulbs that mirror the pulse of visitor participants, creating a "we are one" experience. Media artist Rafael Lozano-Hemmer works at the intersection of architecture, technology, and performance, exploring themes of human connection. 
Presented for the first time at Kemper Museum, Pulse Topology is the latest work in Lozano-Hemmer's Pulse series, comprised of projects that use heart-rate sensors to create interactive audiovisual experiences from participants' biometric information that we project into the world.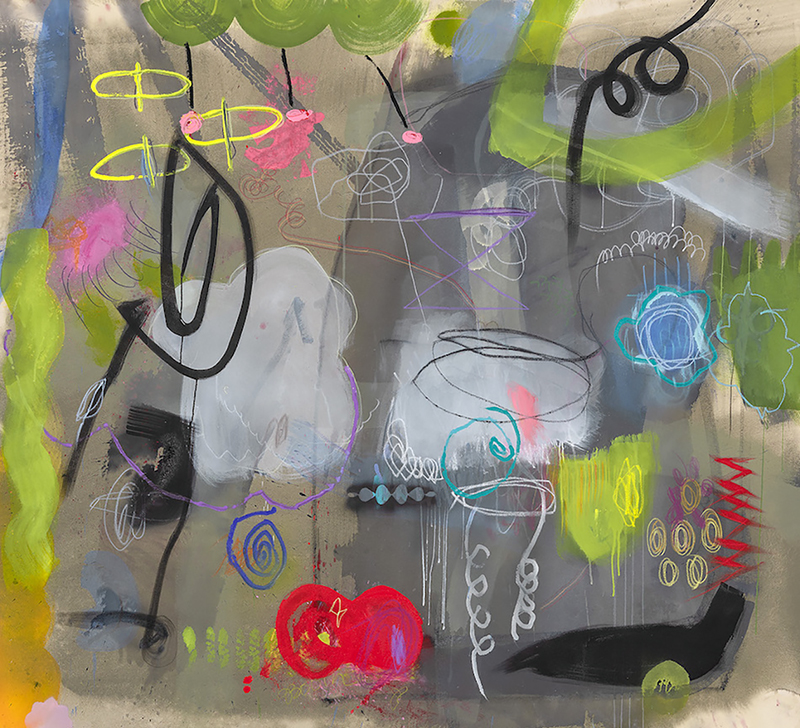 All Together Now
The Summer invitational at Sherry Leedy Contemporary Art is up until August 21, revealing an impressive cadre of contemporary artists. The lineup features 20 artists, including Annie Herrero, John Ferry, Patty Carroll, Tom Huck and Jane Booth.
Booth, whose works on canvas, paper, and wood/metal/rubber are in over 600 private and corporate collections, takes inspiration from the vistas around her Spring Hill ranch. Says Booth, "I start each morning in the studio, sitting on a sofa looking out big glass doors to the southeast, overlooking a field of mixed grasses with a small spring-fed pond in the center. The pond is a constant, but different every day. Sometimes the wind blows across, rippling the water. When it's still, the water is reflective. It freezes, sparkles in the sun, and thaws."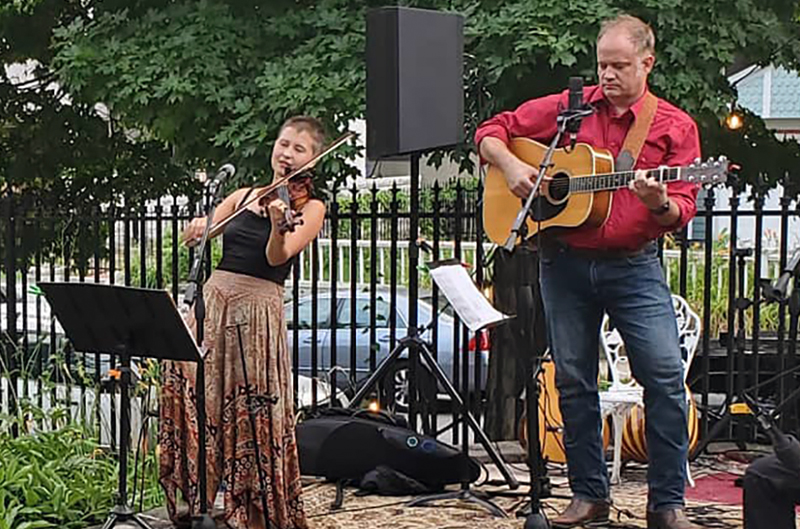 Hot Latin Night
Go on up to Howard's Farm & Kitchen in the Historic Northeast for an outdoor concert experience—with chef-prepared fine food and Latin music by Ensemble Ibérica. The event takes place in their garden on July 17, 7:00 to 9:00 p.m., with each picnic blanket preset according to your reservation.
Ensemble Ibérica's Son Havana: The Music of Cuba features guitarist Michael McClintock leading the way with traditional folk music, with Bruno Bessa vocals, Coleen Dieker on violin, Beau Bledsoe on guitar, John Curry on percussion, and Forest Stewart on bass.
Chef Craig Howard accompanies the music with from-scratch, fresh, organic fare locally grown—in his own urban acre and from surrounding farms.