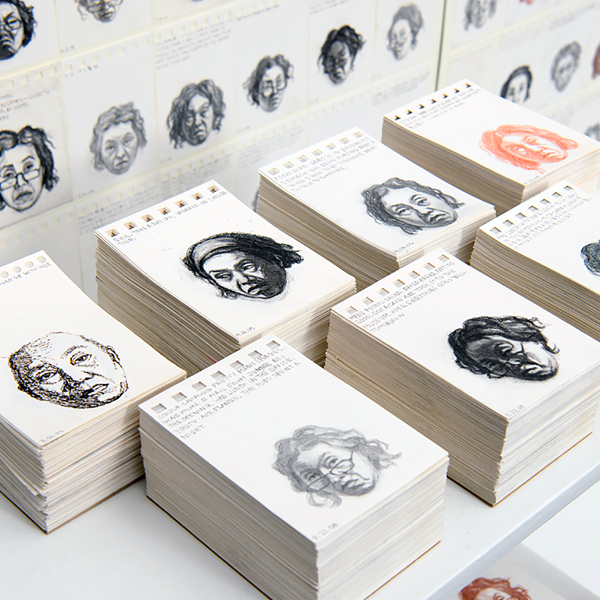 Found in Translation
Through August 20 at the Nelson-Atkins Museum of Art, a new exhibit showcases the work of eight Kansas City artists of Asian heritage. Found in Translation celebrates themes of visual and visceral memories, forging new identities, separation and belonging through photos, sculptures, floating-head self-portraits, ink paintings, porcelains, traditional paper art, monoprints, and lithography.
Featured artists include Priya Suresh Kambil, who created a series of Buttons for Eyes inkjet prints, suggesting what we see is perhaps not what is. Kathy Liao's installation includes a sculpture of her grandmother, a connection and talisman amidst displacement and alienation. Heinrich Toh uses images of a Mahjong tile, Asian architecture, and florals to suggest a feeling of being suspended in time—and place. Yoonmi Nam arranges porcelain dessert molds with a celadon glaze to evoke memories of a sweet life. Noriko Ebersole's one-a-day drawings for ten years in graphite, colored pencil, and ink on paper show her self-portrait changing over time. Shreepad Narayan Joglekar focuses on the immigrant-worker experience in a series of framed archival prints. Hong Chun-Zhang's three-dimensional tree in Chinese ink on fabric with scrolls emphasizes the roots that keep growing new branches. Hyeyoung Shin creates cast-paper medallions that feature colored-pencil acrobatic figures suspended in time and space.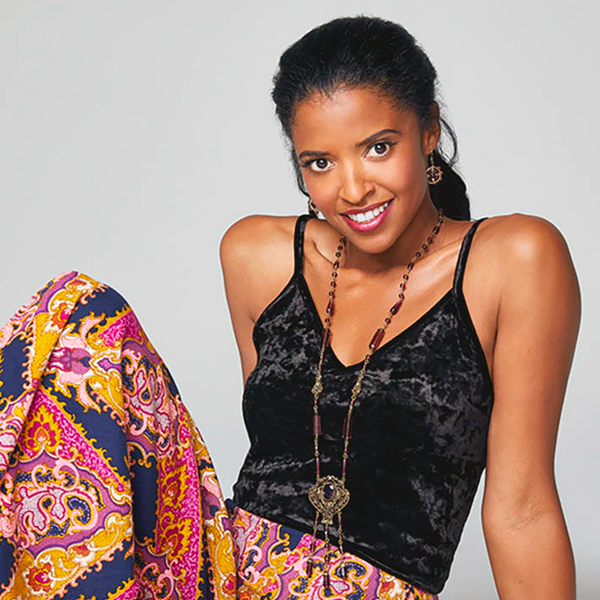 Harriman-Jewell Series Presents: An Evening with a Broadway Star
Tony and Emmy Award-winning actress/singer Reneé Elise Goldsberry comes to Kansas City on Sunday, April 16 at the Folly Theater.
You might remember her best as Angelica Schuyler, Alexander Hamilton's sister-in-law in Hamilton, a role she originated, but she's also been on Broadway in The Lion King, The Color Purple, and Rent. She has also appeared in The Good Wife and One Life to Live on television.
As you might expect, her program showcases beloved Broadway standards and show tunes, just the thing to head into spring. 
For ticket and performance information, visit hjseries.org.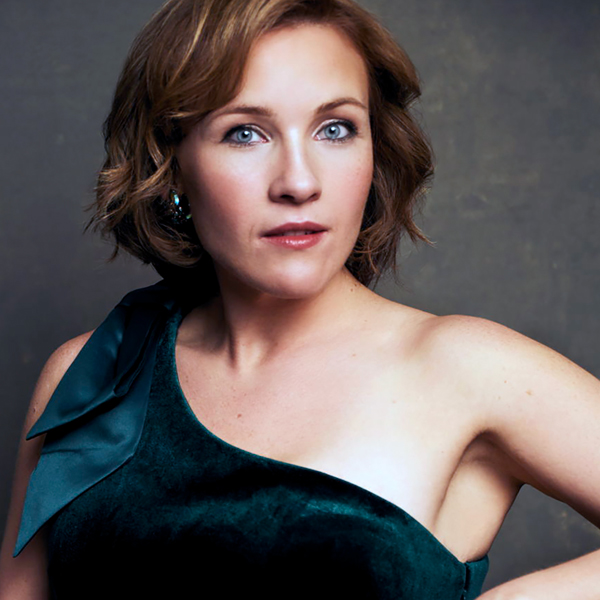 Holz, Haydn, and Hindemith Meet Walt Whitman in Concert
The Kansas City Symphony joins the Kansas City Symphony Chorus for an up-tempo series of concerts, April 21-23 at Helzberg Hall.
Time is running out to see Michael Stern conduct with Charles Bruffy directing the chorus­—Sasha Cooke, mezzo-soprano, and Scott Hendricks, baritone, stand out in the chorus—for a rousing and moving program of Gustav Holst, Franz Joseph Haydn, and Paul Hindemith meets American poet Walt Whitman.
In 1899, 25-year-old Gustav Holst wrote the Walt Whitman Overture that begins this concert. Holst and his friend, British composer Ralph Vaughn Williams, set to conquer composer's block by setting Whitman's work to music. Holst won.
 Walt Whitman was born on May 31, the day that Franz Joseph Haydn died, but that is not the only thing they shared. Haydn's Symphony No. 96 from 1791 was known as "the Miracle" after concert-goers rushed the stage after the performance, thus missing catastrophe as a chandelier fell on their empty seats. Its soaring and uplifting movements underscore Whitman's poetic themes.
And lastly, Hindemith's When Lilacs Last in the Dooryard Bloomed oratorio takes the title of Whitman's poem but was composed to mourn the death of Franklin Delano Roosevelt.
Click here for more information and tickets.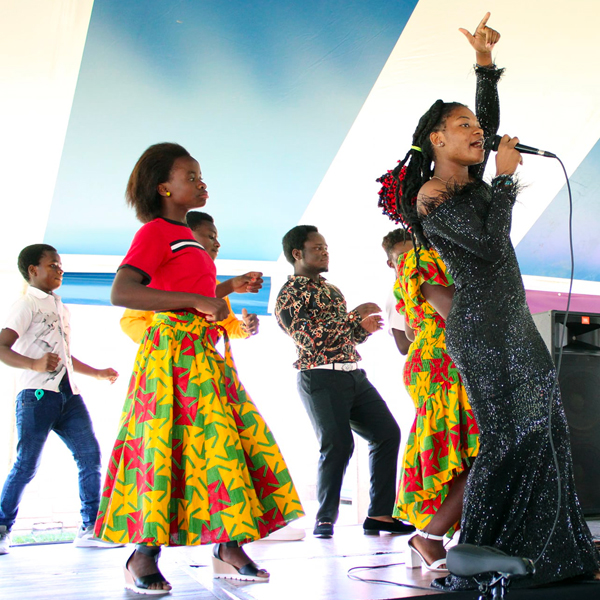 The Salvation Choir Will Get You Going
Hallelujah. The Salvation Choir, a group of performers from Congo and Senegal, spread the good word in their unique rhythm and sound on Sunday, April 30 at 6 p.m. at recordBar at 15th and Grand in the Crossroads.
Accompanied by drums, electric guitars, and keyboard, performers of all ages dance and sing gospel songs in Swahili. 
Even if you're not religious or don't understand Swahili, songs like Eh, Bwana (Oh, Lord), Tumetakaswa (We Are Sanctified), and Utokuzwe (Let Us Be Grieving) will get you moving with the Salvation Choir. Everyone gets into the act—grannies, aunties, kids, adults. And the audience.
For tickets and information, visit therecordbar.com.