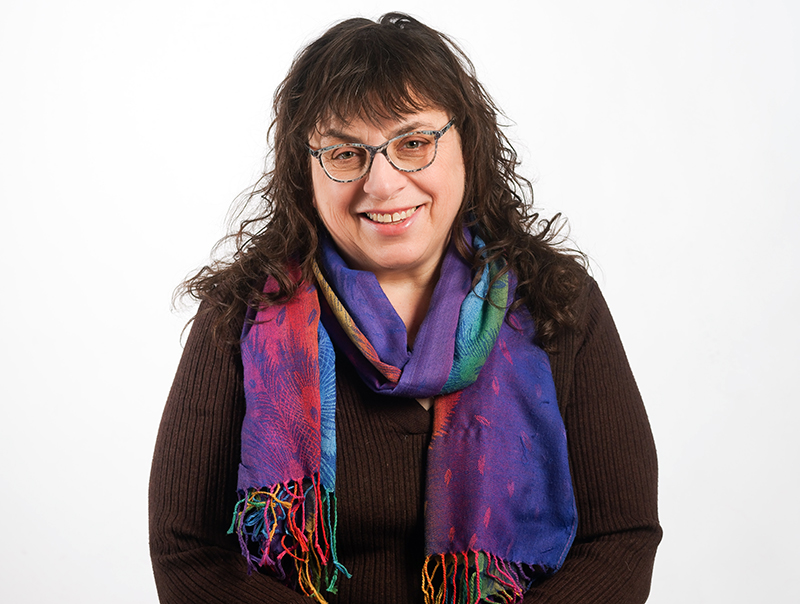 As the 2009 to 2013 Kansas Poet Laureate, Caryn Mirriam-Goldberg knows the power of the written word. But she also knows there's more of that power yet to discover. As a writer, teacher, facilitator, and coach and consultant, she helps others explore how the spoken, written, and sung word can help us live more vibrant lives.
Raised in New Jersey, Mirriam-Goldberg earned a degree in labor history from the University of Missouri, a far cry from poetry. But since then, she found a way to connect the dots. She created a master's program in Transformative Language Arts at Goddard College in Vermont, educating people to serve their communities as writers and artists. But then as now, the financial going is still rough for wordsmith creatives. Mirriam-Goldberg knows that all too well, and also puts her practical side to work. "I also partner with storyteller Laura Packer for the Your Right Livelihood training," she says, "to help people in the arts and other change-makers sustain themselves, so my labor history degree informs some of what I still do."
When you moved to the Lawrence/Kansas City area, your career interest and trajectory changed in profound ways. How did this place influence you? How does it nurture you now?
Poetry was always at the center of my life, but I had a misguided idea that I had to make a living through something else related to writing, so I chose journalism. That led me into grassroots organizing and the labor movement. I became a labor journalist in Kansas City. From there, surprise after surprise led me in other directions, to the Missouri Commission on Human Rights, then the Citizen/Labor Energy Coalition before moving to Lawrence for love. (I'm still with him.)
All along, I was writing and reading poetry, and I was increasingly falling in love with the Midwest, as well as the community I found in Lawrence. Living here felt like where my soul belonged, and my poetry and heart kept opening wider as I further clicked into my place. I've been living on family land for 25 years where I'm immersed in watching the seasons and birds cycle through.
What is Transformative Language Arts?
Transformative Language Arts (TLA) is use of our words—aloud and in writing, solo and with others—to build and hold community, foster healing and health, and guide us into living our callings. The arts can and do save lives by giving us a wider vision and a greater sense of our voice.
It's been a joy to watch how TLA has brought together so many people who write, perform music or stories, create collaborative arts projects, and otherwise draw from the language arts to transform themselves and serve their communities.
How can forms of spoken, written, and sung words propel us into living more vibrant lives?
It's so important for all of us to experience being heard and seen. I think about how the writers in the Turning Point workshops I've been leading for people living with serious illness continually find strong ways to voice their truth. In the Brave Voice: Writing for Your Life retreats I've been doing with singer Kelley Hunt, I've witnessed so many people, in discovering what they have to say or sing, finding the capacity to lead braver lives that, in turn, help those around them. I also see the miracles that come of such work in the coaching I do with people.
You don't need to be a professional or published writer to find and share your story, and in fact, when any of us write in our own voices, what we share is powerful. TLA is about creating the brave spaces where people can discover and witness their truest stories.
How do you start your writing day? How do you end it?
I don't often have distinct writing days, but rather, I write here, there, and yonder. But I do begin my days with a bath, iced tea, and hot oatmeal, some time looking over the news and playing some of the word games on the New York Times site before diving into the swirl of work on my plate that day.
Sometimes I work on poetry or memoir for hours—and in the last year, I've had delightful stretches finishing my new book, How Time Moves: New and Selected Poems. I write poetry in my journal sometimes just before bed or pause what I call my work-work to focus on my writing in the morning or afternoon. Whenever possible, I work outside on the front porch, which is likely why there are so many birds and breezes in my writing.