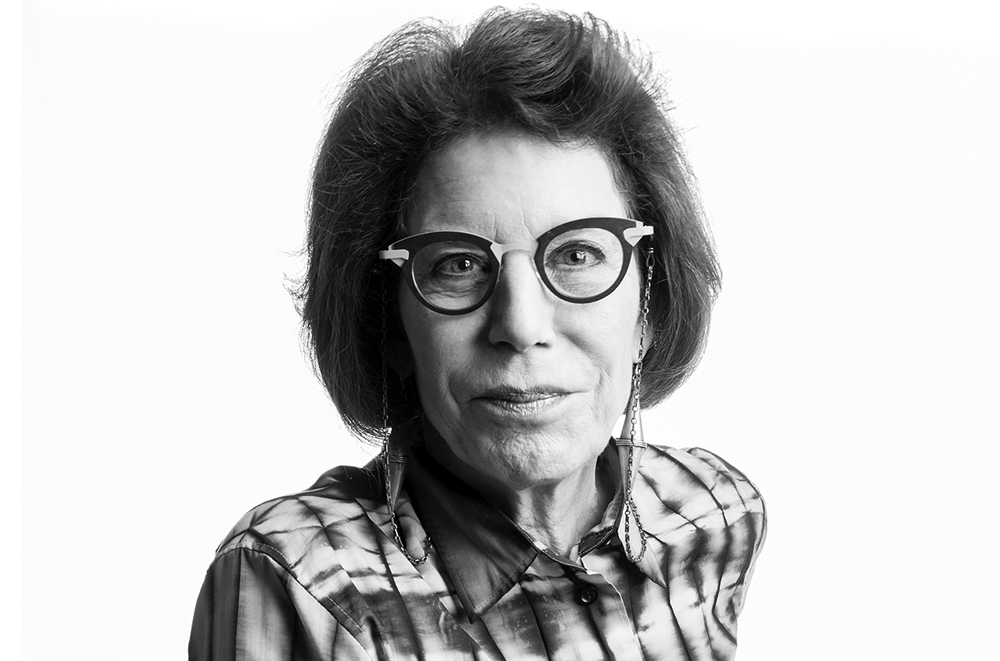 When the newly refurbished Kansas City Museum reopens in 2021, your eye will be drawn up to the ceiling in the Milbank Waldrop salon—and Linda Lighton's amazing ceramic chandelier. "My work is about transition, growth, and change," the Kansas City artist says. "I want to celebrate the spirit of life and explore how we get to the next place, the opportunity to explore the light in each of us." To achieve the luminous fuchsia blooms ready to drop, Lighton found wild burdock leaves in Gillham Park and raced them back to her studio before they wilted. Then, she rolled the leaves in wet translucent Frost porcelain slabs to get the print of the veins.
"This porcelain is incredibly difficult to work with," she admits, but it gives the translucent quality that she seeks. That aesthetic sense, attention to detail, and creative problem-solving propel her artistic vision.
What drew you to ceramics?
I really wanted to go to the Kansas City Art Institute when I graduated from high school. Instead, my parents sent me to Centenary College for Young Women (now Centenary University). I only lasted a year.
Later, after having my daughter, I signed up for art classes at the Factory of Visual Arts in Seattle. One day I decided to take a ceramics class. I thought I could make my own dishes. I am a very fidgety person, and in ceramics, there is something to do every minute for the maniac—glazing, throwing, hand-building, painting. I just felt like it answered all my wants. I was also still interested in making fine art. That has always been my goal.
It wasn't till 1987 that I went back to the KCAI to get a real degree! My daughter was going away to college so I did too! I already had a pretty healthy show record but thought a degree would mainstream me. I was doing artwork one way or another all that time.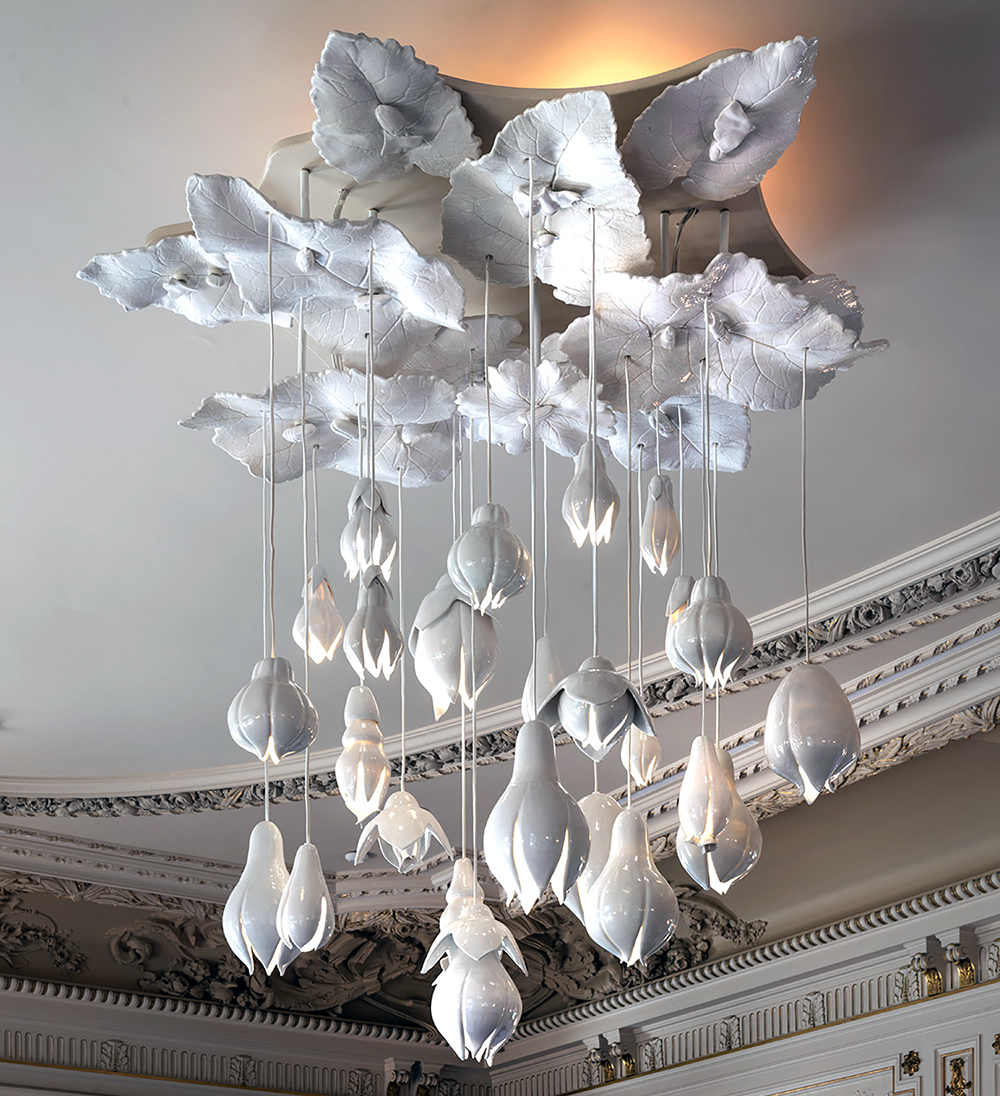 Your sculptural pieces invoke the siren call of the life force that seduces, beckons, whispers, shouts. What organic forms speak to you?
My sculptures are defined by their sensuality, fertility, and empowered sexuality. Vegetative forms organically infused with human genitalia come alive and into motion through a playful application of color and light. Past work has covered social commentary, beauty, eroticism, sensuality, procreation and the transitions one makes in a lifetime, often through anthropomorphized flora and marine life. Everything I've ever made is about transitions. How can we get to the next place with grace and style? Change can be painful—shedding old skins like a locust, or a cotton boll opening to release the white fluff inside, revealing something new and delicate.
You're the founder of Lighton International Artist Exchange Program. Tell us about it and other causes that call you to action.
What is activism? It's activation. In the early 80s I was integral in helping make the One Percent for Art Program in Kansas City, which acquires art for our city. I also invested thousands of hours into the Kansas City Contemporary Art Center which is now called The Leedy-Voulkos Art Center. I have been called to action within the Kansas City community to strengthen and empower artists living and working here, which led me to start the Lighton International Artists Exchange Program. LIAEP provides support for visual artists and arts professionals to travel to international residencies and artist communities and for foreign visual artists to travel to and work in the United States.
You grew up in Kansas City, now live and work here. What is it about our area that nurtures your creative spirit?
After you have committed to a city, you know the good and bad parts. I have worked in various ways on the arts here in this town and feel that Kansas City is a great place to work and live. Our art scene is vibrant and filled with resources and spaces for artists.