There's a war brewing in downtown Kansas City this weekend—just your basic, garden-variety battle to defend the universe from evil. No big whoop. That's because Marvel Universe LIVE! Age of Heroes is coming to the Sprint Center. All your favorite Marvel superheroes (or supervillains, if that's your jam) are duking it out in this all-new, spectacular arena stunt show.
Kids—and big kids—are bound to enjoy the aerial maneuvers, pyrotechnics, martial arts—and, of course, the who-will-win-who-will-lose storyline sprinkled in for good measure. The premise? Simple. The Avengers, the Guardians of the Galaxy and Spider-Man join forces with Black Panther and Doctor Strange, master of the mystic arts, in a race against time to recover the Wand of Watoomb before it falls into Loki's hands.
For the performers on stage, versatility is key. Many of the stuntmen and women are so in tune with their craft they can fill in or understudy for various roles on a moment's notice. "I can be able to jump in to any role in the show—well, all the male parts," laughs Nik Nieves, one of the male super swing performers. When asked whether Nieves likes being the good guy or the bad guy, he says, "It depends on the day whether I've had coffee or not." Nieves has been doing martial arts for 28 years and thoroughly enjoys stage combat. "I can apply my martial arts knowledge and not hurt anyone … aaaaand dress up like superheroes and do it," says Nieves. "It's definitely a dream come true and it's not a job if you love what you do."
Stuntwoman and aerialist Aspen Alexiy grew up in Kansas City. She's a newbie to the tour— joining the troupe just this past July. She's one of 13 femme fatales on stage. "We bring all the girl power," says Alexiy. She's thrilled to showcasing her skills back in Cowtown. "I'm inviting everybody I know who might want to come see it. A lot of the people I grew up with have kids now, so I'm inviting them to come and bring their kids."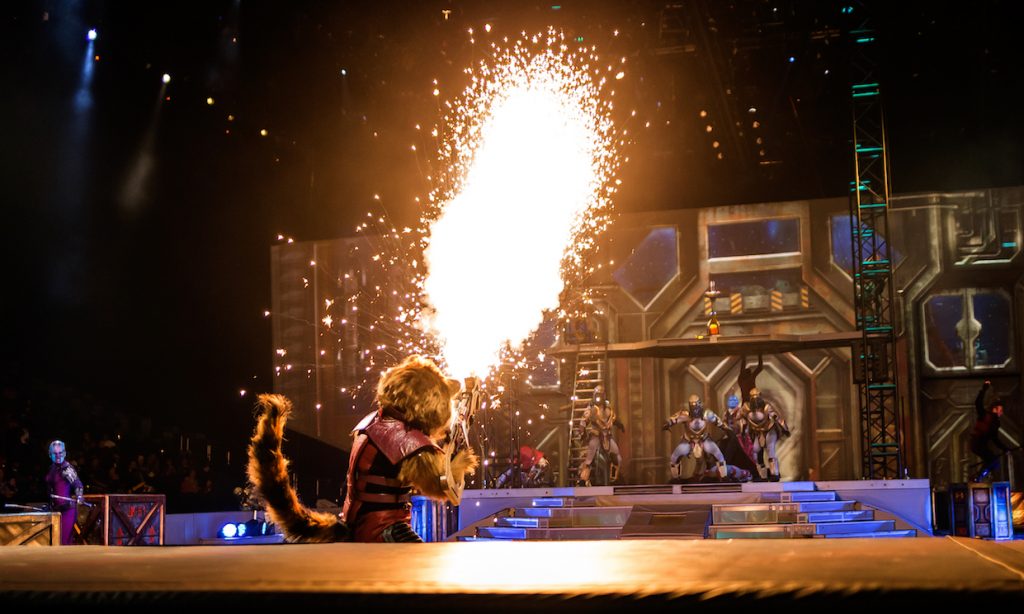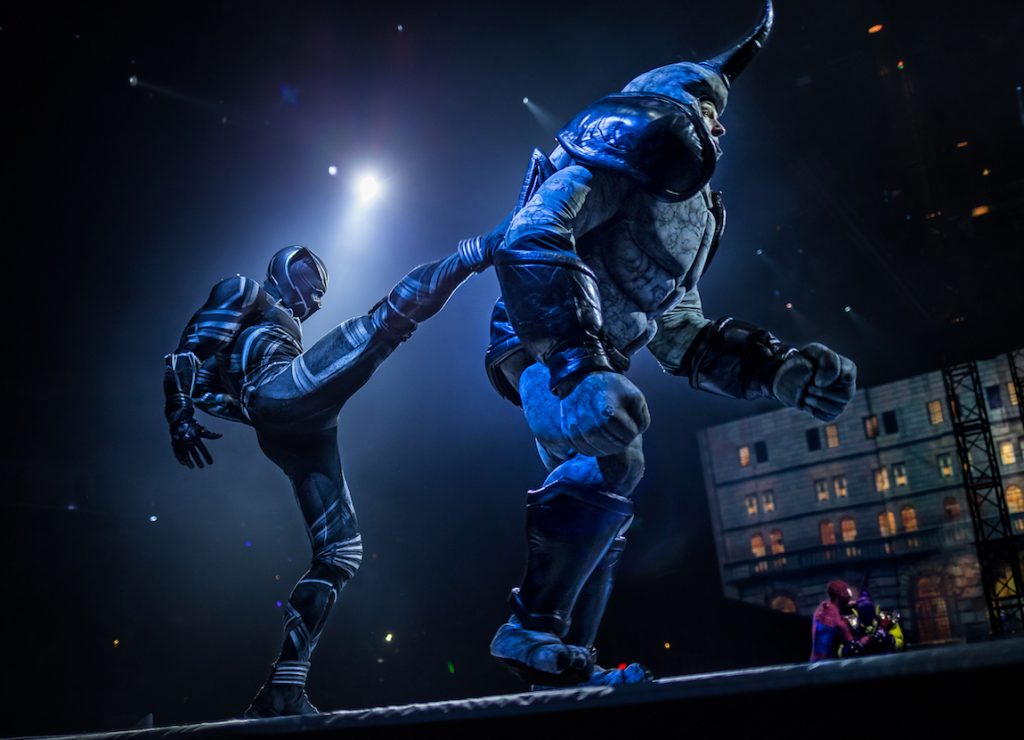 With a myriad of cutting-edge special effects, motorcycle stunts and vast 3D video projection mapping, fans of all ages will be immersed in the Marvel Universe. Produced by Feld Entertainment, Marvel Universe LIVE! is performing at Sprint Center this Friday thru Sunday for six action-packed, family-friendly performances. Tickets are on sale now.